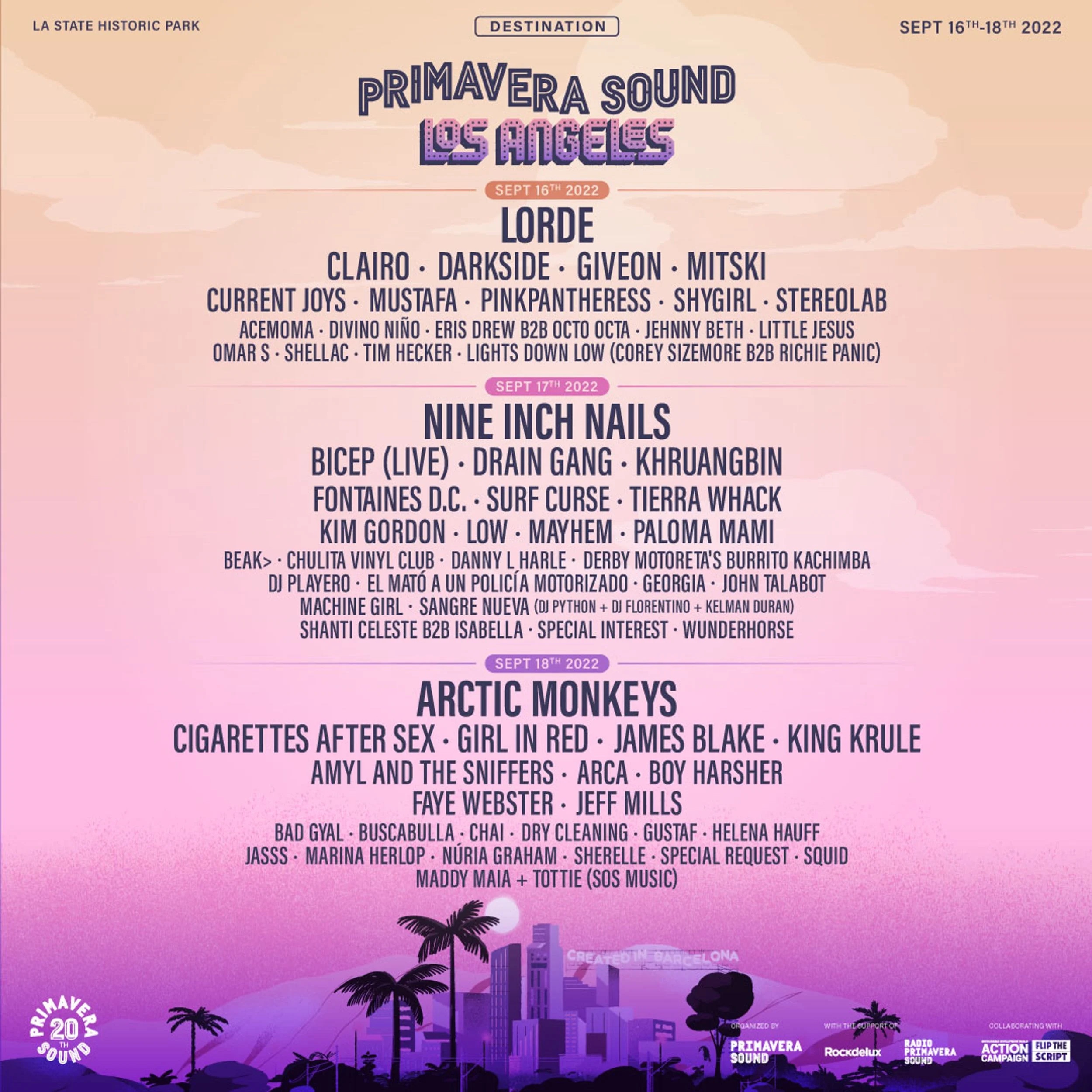 Primavera Sound Los Angeles has revealed a complete look into the immersive elements that will firmly embed the September 16-18 event into the cultural fabric of its host locale while also releasing the set times. Those who have attended the flagship Barcelona event know well that the details that make Primavera experience what it is extend beyond its globally leading lineups onwards to all the senses.
Set times for the debut edition of Primavera LA can be found here. This includes 65 artists playing across four stages throughout three days.
This includes the Primavera Stage, Tecate Alta Stage, Barcelona Stage, and Smirnoff Ice Stage.
The festival has officially partnered with Smorgasburg, America's largest open-air food market and an utmost champion of the city's independent culinary scene. Since 2016, Smorgasburg has taken over an industrial stretch of downtown Los Angeles on Sundays to showcase the best food the region has to offer. Their hand-curated vendor lineup for Primavera Los Angeles includes pan-fried dumplings from Mao's Baos, Asian Influenced Texas BBQ from Smoke Queen BBQ, chicken wings from a former Jon & Vinny's chef from Two Wings, grilled cheese sandwiches, and raclette from Cheezus, and plant-based Mexican delights from Cena Vegas.
Primavera Sound takes place on Friday, September 16 through Sunday, September 18 at LA State Historic Park.
Go to primaverasound.la for all the info.