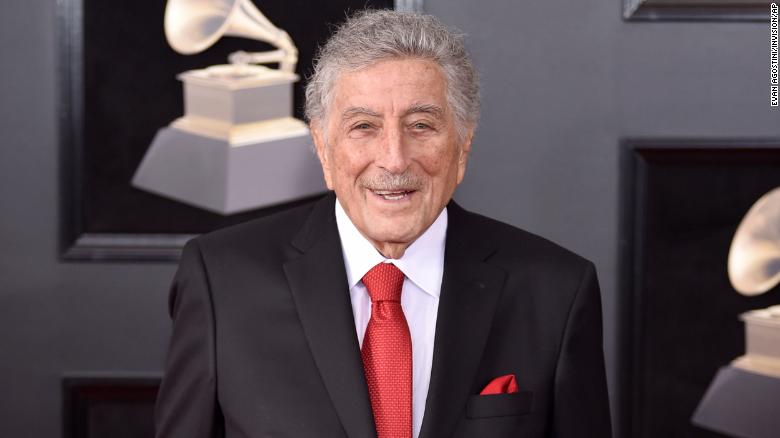 Tony Bennett and his family are opening up about the singer being diagnosed with Alzheimer's disease.The legendary singer, who is 94, began showing symptoms of the disease in 2015, according to a feature report by AARP magazine, who he thanked on Twitter for letting him tell his story."Life is a gift — even with Alzheimer's.Thank you to [his wife] Susan and my family for their support, and @AARP The Magazine for telling my story," he wrote. Bennett was officially diagnosed with Alzheimer's in 2016, but the public had been unaware of his declining health because he kept on performing.
And he will still release music; a follow-up to 2014's "Cheek to Cheek," his collaboration with Lady Gaga, will be released this year. The two recorded the latest songs between 2018 and early 2020, and according to the publication, Lady Gaga knew about his diagnosis when their recording sessions were filmed as part of a documentary.
In spite of this revelation, Tony Bennett will be embarking on what could very well be his last concert tour this fall with dates beginning in August at Radio City Music Hall with special guest Lady Gaga on August 3rd and 5th. The remaining dates in September and October are cancelled dates from 2020 because of Covid-19, rescheduled for this year.