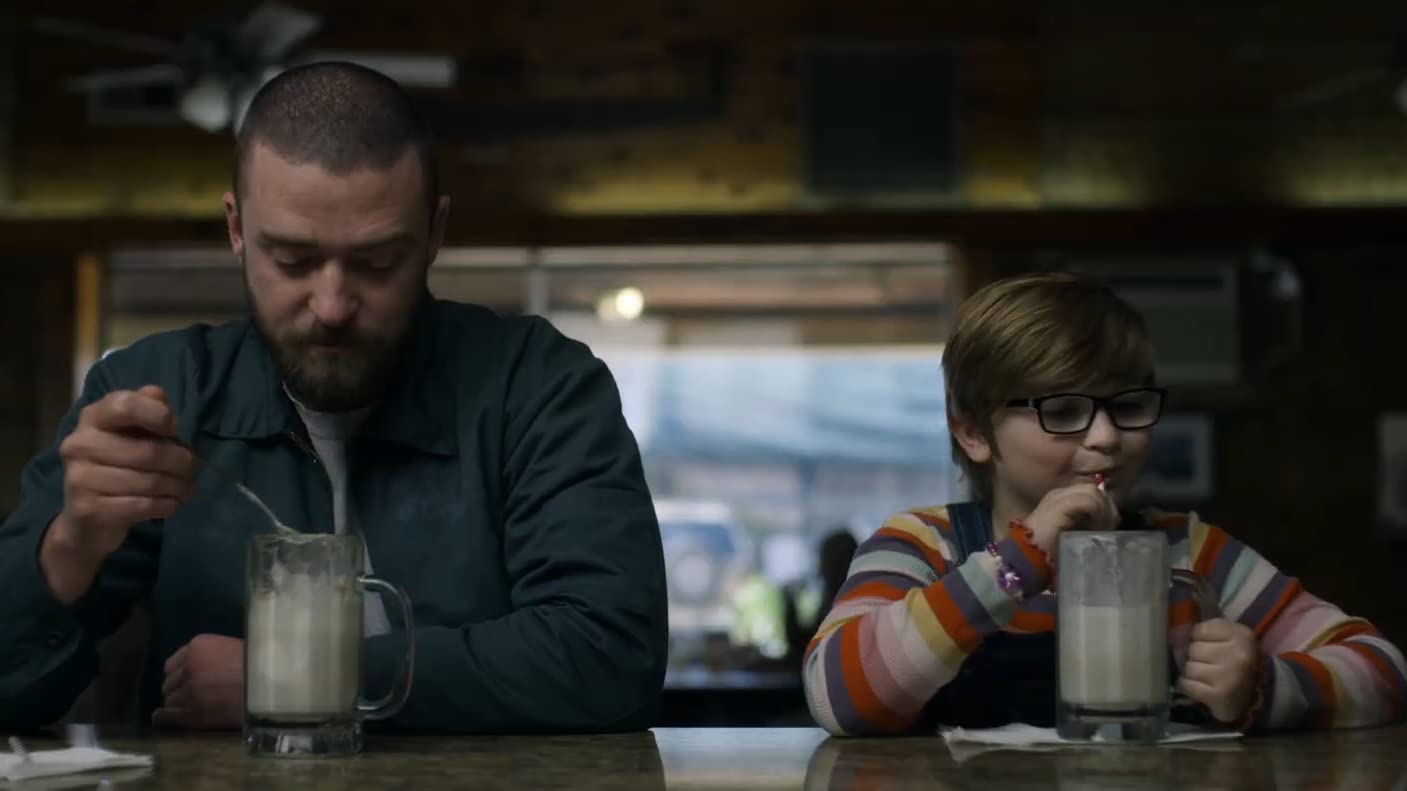 Justin Timberlake stars as a hometown football hero turned convict who forms an unlikely bond with his 7 year old neighbor Sam in "Palmer," a familiar but overwhelmingly feel-good drama costarring Juno Temple, June Squibb, Alisha Wainwright, and newcomer Ryder Allen.
Competently directed by Fisher Stevens, who in addition to a successful career helming features and documentaries ("Stand Up Guys," "Before the Flood") is also a veteran actor, this undeniable charmer is the type of film that wears its heart on its sleeve and is all the better for it. Part redemption drama, part fatherhood tale, Stevens' solid and straightforward direction lends itself nicely to the narrative, bringing bursts of emotion at just the right moments and plenty of levity to offset the uglier scenes of prejudice and discrimination. Featuring an impressive lead performance by Justin Timberlake that somehow manages to increase his likability factor even higher, stellar supporting work from the accomplished cast, and an unforgettable film debut from Ryder Allen as the bullied neighbor who Timberlake takes under his wing, "Palmer" is at turns touching and heartbreaking, and tackles difficult subject matter while still retaining its sweet center.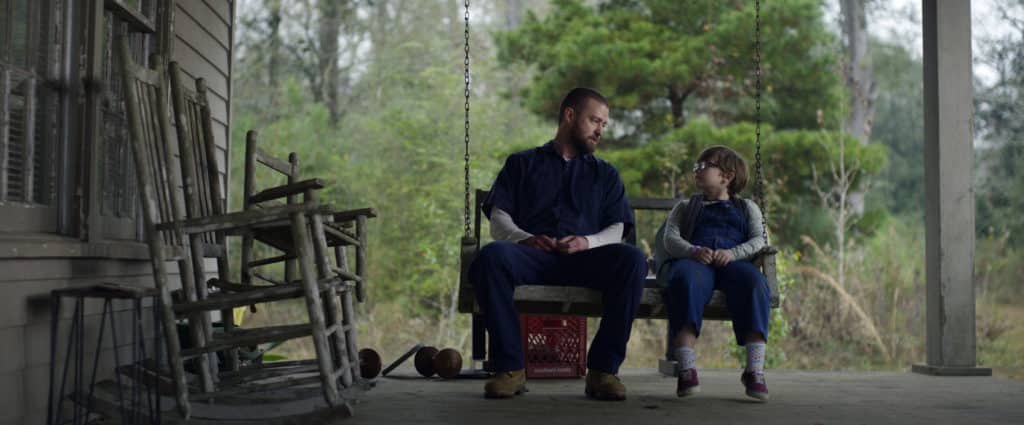 Set in small town Louisiana, "Palmer" centers on the title character, Eddie Palmer (Justin Timberlake), a former star quarterback whose promising career was sidelined due to an injury while playing college ball at LSU. When we meet Eddie, he is returning home from a long stretch in prison, the result of some reckless and self-destructive behavior in the aftermath of his injury. Back at the home of his grandmother Shelly (June Squibb, "Nebraska"), Palmer tries to keep a positive outlook while adhering to the conditions of his parole, eventually finding a job as a janitor at a local elementary school.
Also living in a trailer park on his grandma's property is Sam (Ryder Allen), the gender nonconforming son of a drug addict (Juno Temple, "Dirty John") who leaves Sam in grandma Shelly's care for long stretches while she goes off on benders. When tragedy hits home, Palmer is left to care for Sam on his own, a job that at first he rejects but eventually warms up to, given the cuteness of the kid and the need for a reliable parent figure in his life. However, given the bullying that Sam faces as a boy who likes to play with dolls and dress up like a princess, Palmer's role as adoptive father is not an easy one. With the help of Sam's school teacher Miss Maggie (Alisha Wainwright, "Raising Dion"), Palmer strives to be a better man and control the impulses that landed him in prison.
A stirring drama that really leans into the story's swelling emotions, director Fisher Stevens captures the sweet and sour aspects of the narrative with equal skill, from the close-minded locals who won't accept Sam as he is or let Palmer move beyond his past mistakes to the touching bond that forms between these unlikely friends. Although the script by Cheryl Guerriero is perhaps a bit obvious and tugs at the heartstrings a touch too much, "Palmer" is such a feel-good film that any feelings of emotional manipulation are forgiven by the story's overwhelming optimism. Also helping the film hit its emotional high notes is the affecting score by Tamar-kali, while the memorable camerawork by Tobias A. Schliessler nicely captures the small-town Louisiana setting.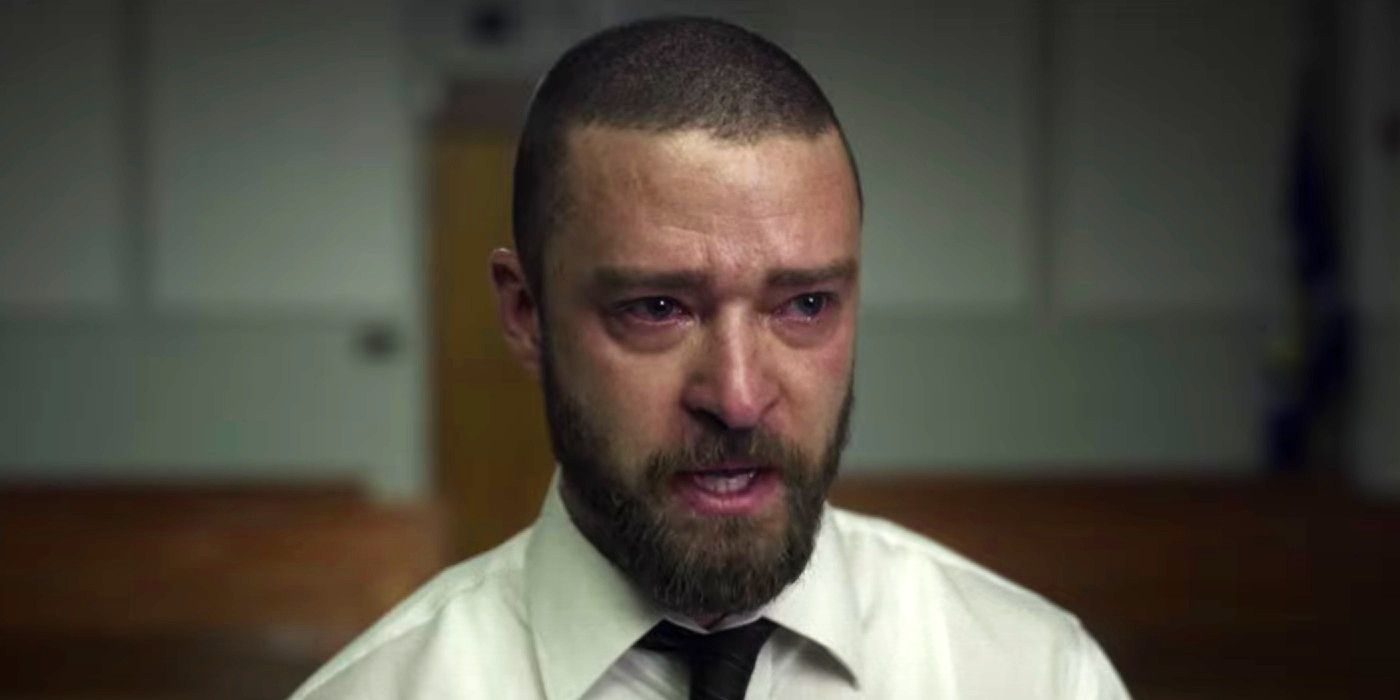 Playing the title character who transforms from directionless parolee to purpose-driven father figure, Justin Timberlake relates his character's emotional arc with impressive skill, delivering a moving performance that carries the film. Playing the child neighbor who Palmer reluctantly takes under his wing, Ryder Allen delivers a film debut for the ages in a performance that is funny and touching and astounding in its maturity. The supporting actors also contribute significantly to "Palmer," with Juno Temple delivering nuanced work as a drug addict who is much more than meets the eye, June Squibb shining as Palmer's no-nonsense grandma, and Alisha Wainwright bringing strength and sweetness to the role of Sam's school teacher and Palmer's eventual love interest.
"Palmer" is a crowd-pleasing redemption drama with charm for days.
By Lucas Mirabella
Running Time: 110 minutes
Rated R for language, some sexual content/nudity and brief violence.
Releases on Apple TV+ on January 29th, 2021