Monday night brought protests to the heart of Hollywood, California. As they marched at the famous intersection of Sunset and Vine, protesters made their way north to Hollywood Boulevard.
Meanwhile, looters who appeared to be adolescents broke into the Rite Aid on Sunset Blvd. and Gower. With cars lined up, the looters stocked their vehicles and drove off just before the LAPD arrived.
It was a similar situation throughout the evening as helicopters flew overhead. Various groups of protesters assembled around the city while looters burgarlized the Walgreens on Highland Avenue and an Optometry store near the famous Arclight movie theater.
Businesses, from pharmacies to restaurants boarded up on Monday in preparation for violence and burglaries. Many owners wrote "POC OWNED" (Person of Color), in hopes of deterring looters from vandalizing and spraying graffiti.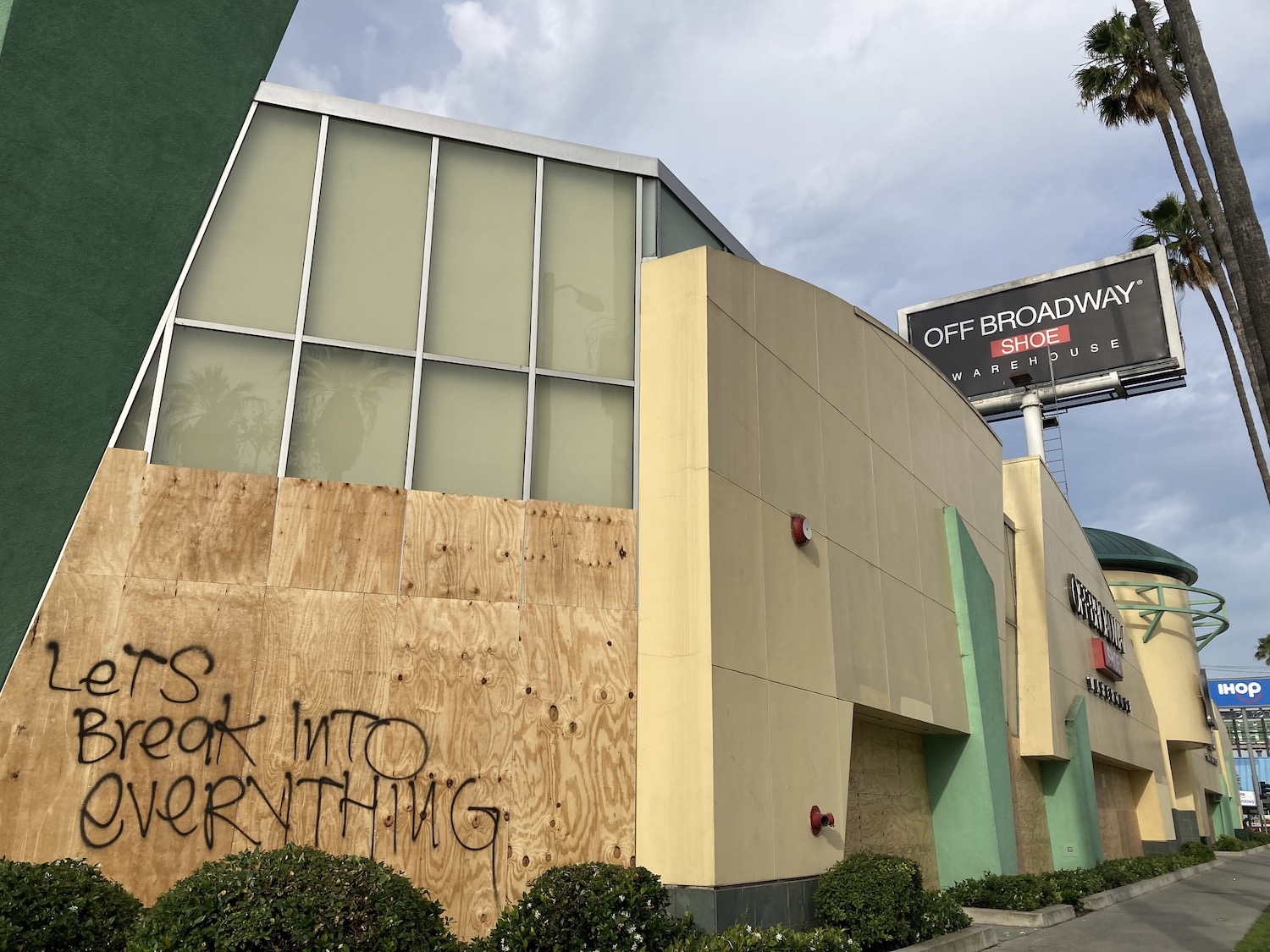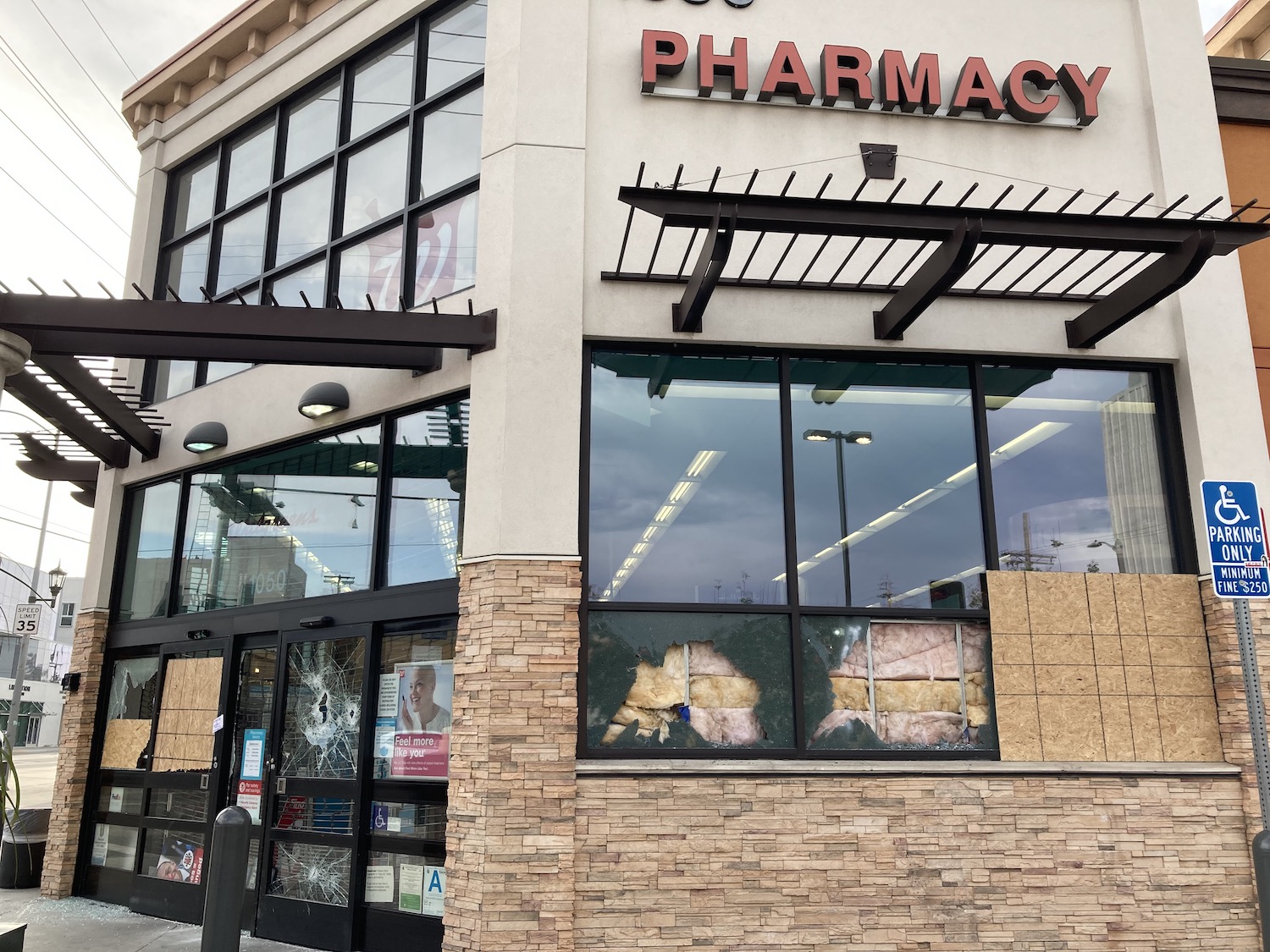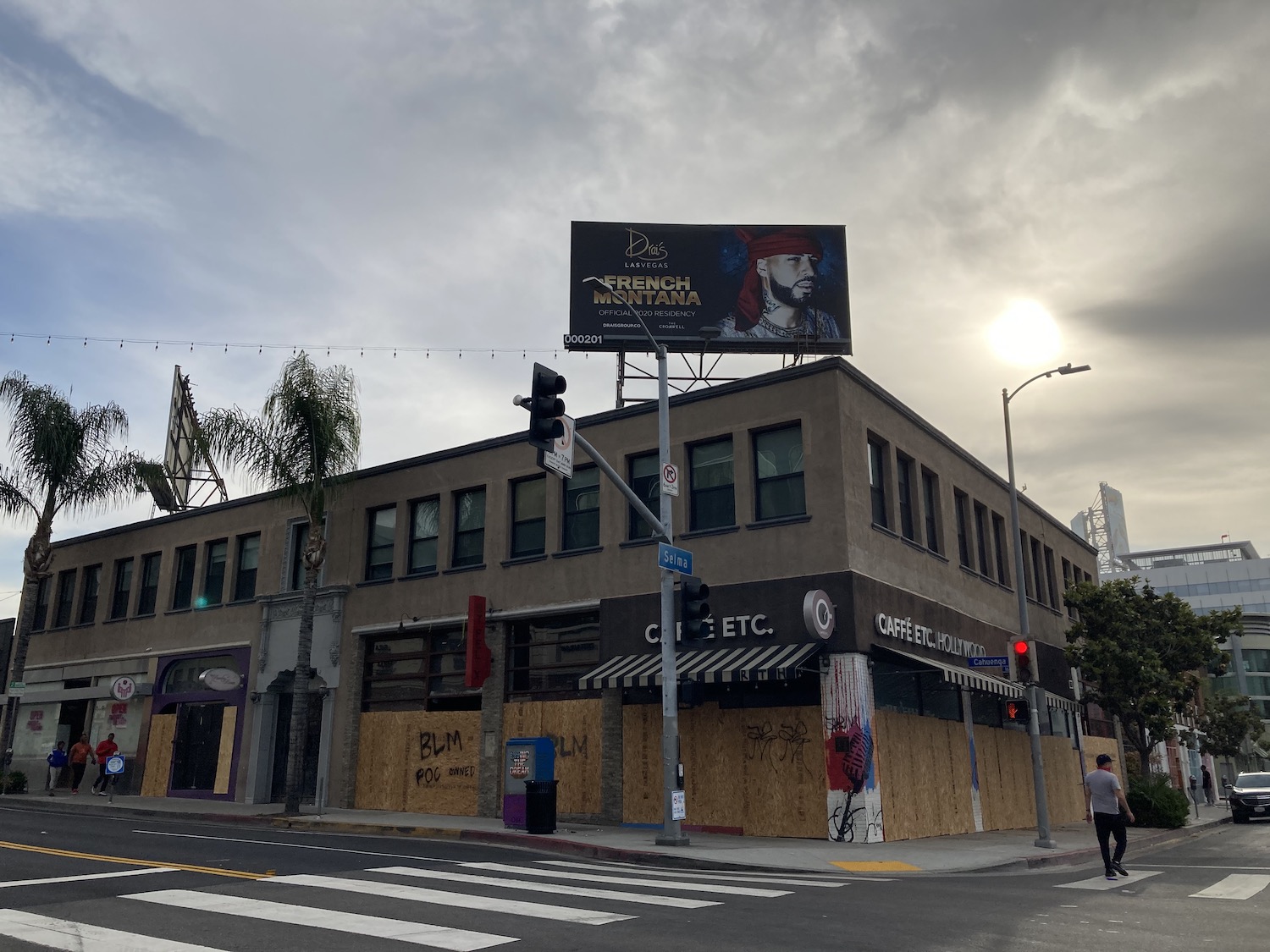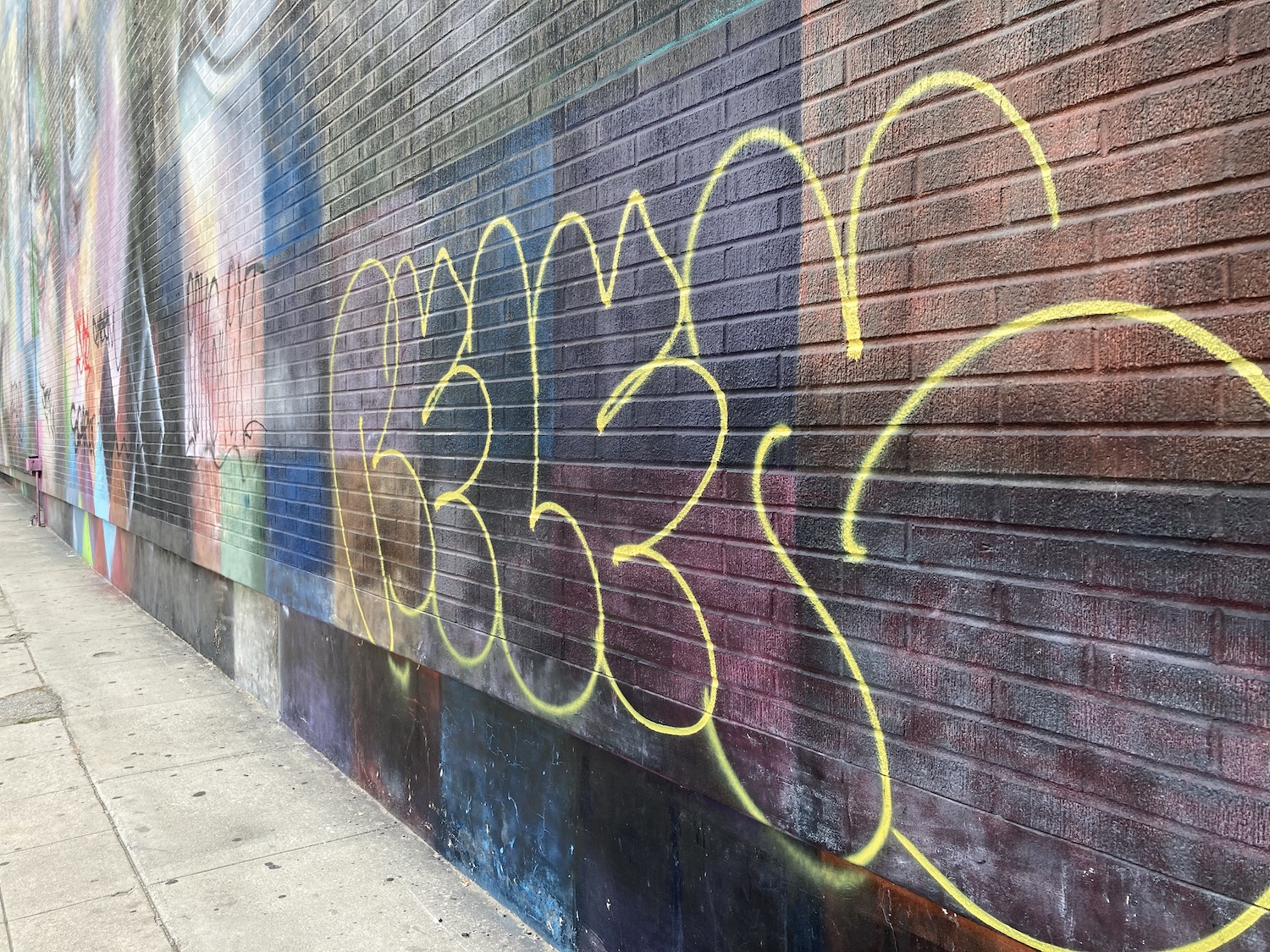 Business owners can visit https://www.lacity.org/business/popular-information for assistance and aid resources.