I am a huge believer in compression socks. A couple of years ago, before getting a hip replacement, I discovered the merits of wearing compression socks. In fact, it was about the only thing that helped while walking. The only problem was how difficult it was to put them on.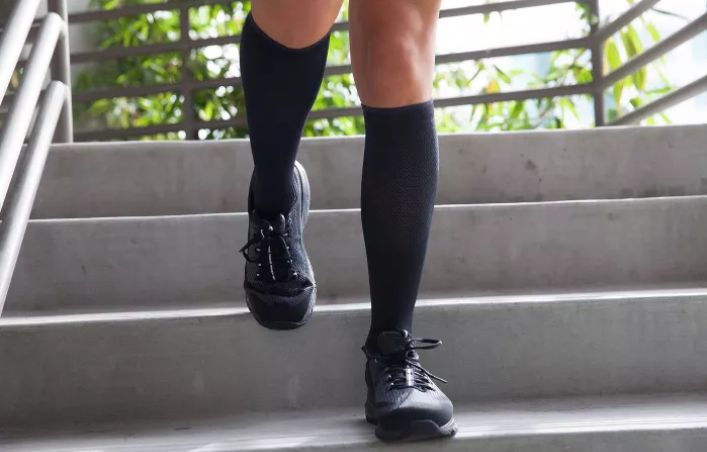 Earlier this year, I had a stem cell procedure for my left hip. It takes between 4 to 6 months to see if the procedure worked before witnessing the results, so I still needed to bring some kind of relief to my legs and hips.
I kept on seeing the Copper Fit Energy Compression Socks on television. The advertisement claimed that these socks were the first Easy On, Easy Off compression socks to help reduce swelling and provide energizing support. Copper-infused high-performance socks for ultimate comfort and protection! Coppy Fit Energy socks wicks away sweat and provides endurance, comfort and performance.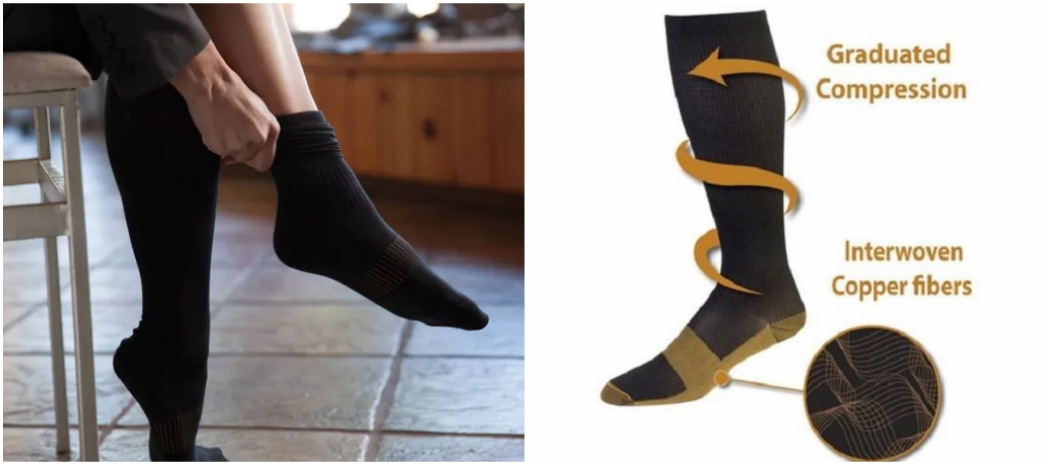 The socks are made of a superior blend of new-age fibers. They have a luxurious, cushioned footbed to help absorb shock and provide all-day comfort. With their sleek, stylish, fashionable design, they are perfect for everyday wear.
They deliver on all of the above!
For people who need relief from back or knee pain, Copper Fit offers compression sleeves, back belt as well as compression gloves for those who suffer from arthritis. It worked for me. I hope it will be the same for you.
To purchase your the Copper Fit Compression Socks visit www.bedbathandbeyond.com