I love discovering new beauty brands. There are thousands on the market coming from all over the world. I never get tired of trying about everything that I can put my hands on. Thankfully, I do not have sensitive skin and can experiment with all kinds of skincare products and cosmetics without worrying about any adverse reaction.
Recently, I heard about Koh Gen Do, a Japanese brand created in 1986 by celebrated actress Ai Saotome. Born in Tokyo and raised on movie sets, she began to get concerned about her stressed skin. Depleted of moisture from hours spent in heavy makeup each day, Ai's skin lacked the fresh glow she craved. Inspired by her need and the deeply rooted skincare traditions of her country, Ai began to work on a line of pure and healthy skincare designed to deliver radiant skin on and off-screen. Soon Ai extended the benefits of skincare into a color cosmetics line and her iconic; "Red-Tubed Moisture Foundation" was born.
Koh Gen Do combines the planet's most precious botanicals with Japanese skincare technology to nourish and protect your complexion's natural ability to regenerate and thrive. Thirty years later, Koh Gen Do remains a favorite among professional makeup artists and can be found regularly on the sets of blockbuster movies. Their secret to success on screen and off is simple: healthy, dewy skin enriched with natural essences which look as fresh on camera as it does in life.
Every Koh Gen Do elixir nourishes and enhances the luminosity of your complexion. Backed by cutting-edge Japanese skincare technology and healing plant-based ingredients, their gentle formulations feed and repair skin for a fresh, dewy complexion that glows even without a single drop of makeup.

HEALING BOTANICALS
To repair and renew skin, they developed T3 Oil, their proprietary blend of shea butter, jojoba oil and olive squalane. Rich in essential fatty acids and skin-identical properties, T3 Oil has been used in Koh Gen Do facial spas for years to restore skin's moisture and elasticity.
NUTRIENT-RICH WATER
Like the delicate lotus, skin depends on pristine moisture to thrive. Koh Gen Do sources the purest water and minerals from the planet's untouched sources including Japan's Izumo Yumura Hot Springs and France's Sea of Bretagne. For sensitive skin, they rely on the soothing properties of white birch water to calm inflammation and restore the skin's essential moisture balance.
CALMING EXTRACTS
At the heart of healthy skin are five properties or gono: softness, smoothness, luster, firmness, and elasticity. Using a holistic approach, their Gono Extract utilizes 36 of the planet's most powerful Asian plant extracts to improve all five of the skin's essential attributes. You understand now why I just could not wait to try them. Although, I have not tested the entire line, here are some of the products that I chose to start with.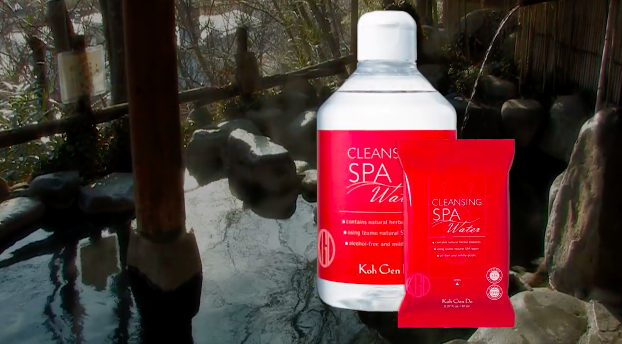 First the cleanser; I used the Cleansing Spa Water. As gentle as removing makeup with pure water, Cleansing Spa Water relies on its signature blend of soothing mineral-rich thermal water and conditioning botanical extracts to effectively dissolve even stubborn waterproof makeup with ease. Infused with six essential herbs including rosemary, sage, and lavender to balance and nurture the skin, this refreshing cleansing fluid also contains white birch sap to deeply replenish the complexion with brightening minerals. A makeup remover and gentle cleanser in one, this moisturizing formula leaves skin fresh and clean without any oily or tacky residue. To apply the Spa Cleansing Water, I used pure cotton.
A Soft Cotton for tender complexions, woven from 100% pure cotton that hasn't been chemically treated bleached or dyed, their extra-thick cotton pads provide the delicate care that sensitive skin requires. Made from cotton grown without chemical fertilizers and pesticides, these durable squares are extra soft. Use them to apply face moisturizer and makeup, wipe off cleansers, or saturate skin with their Oriental Plants Lotion as a cotton face mask. *Certified organic in Japan.
I also picked up the Ultra-Mild Cleansing Wipes, perfect to use after exercising, or a beach day. Soaked in their signature blend of soothing mineral-rich thermal water and conditioning botanical extracts, the ultra-mild Cleansing Water Cloths effectively remove even stubborn waterproof makeup with ease. Infused with six essential herbs including rosemary, sage, and lavender to balance and nurture skin, these refreshing wipes also contain white birch sap to deeply replenish the complexion with brightening minerals.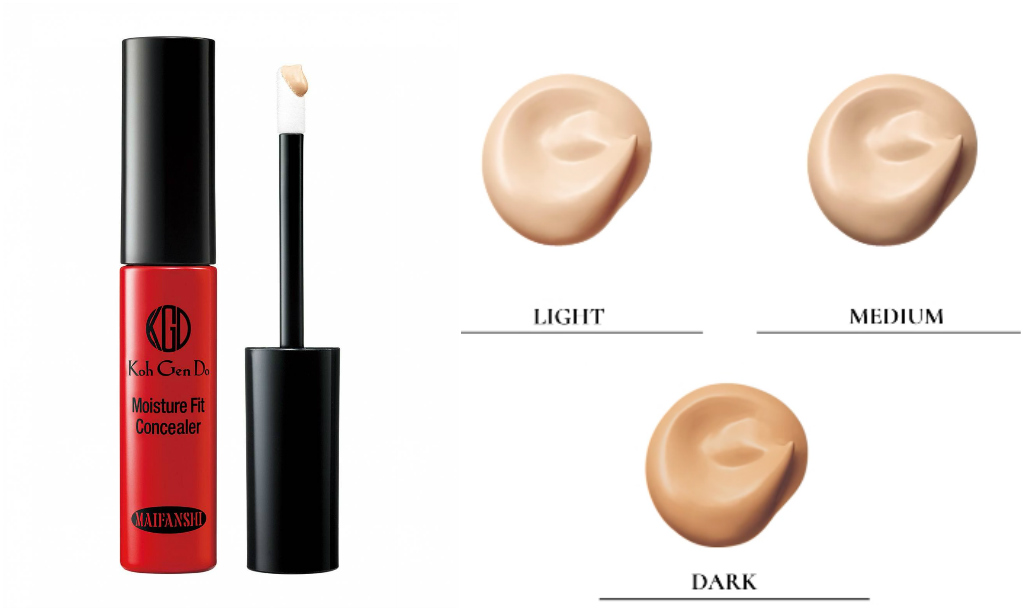 Next, I chose the MAIFANSHI MOISTURE FIT CONCEALER. Designed to melt into the skin and create a flawless layer of light-reflective correction, Moisture Fit Concealer camouflages discoloration, fine lines, pores and wrinkles with high coverage pigments. The lightweight concealing cream addresses imperfections with their signature Gloss Film Powder — a water-repellant powder technology that blends seamlessly into the skin while resisting creasing, caking, and streaking. Stretch gel moves flexibly on the surface of the skin to resist settling while botanical moisturizers hydrate and soften for a natural, luminous finish.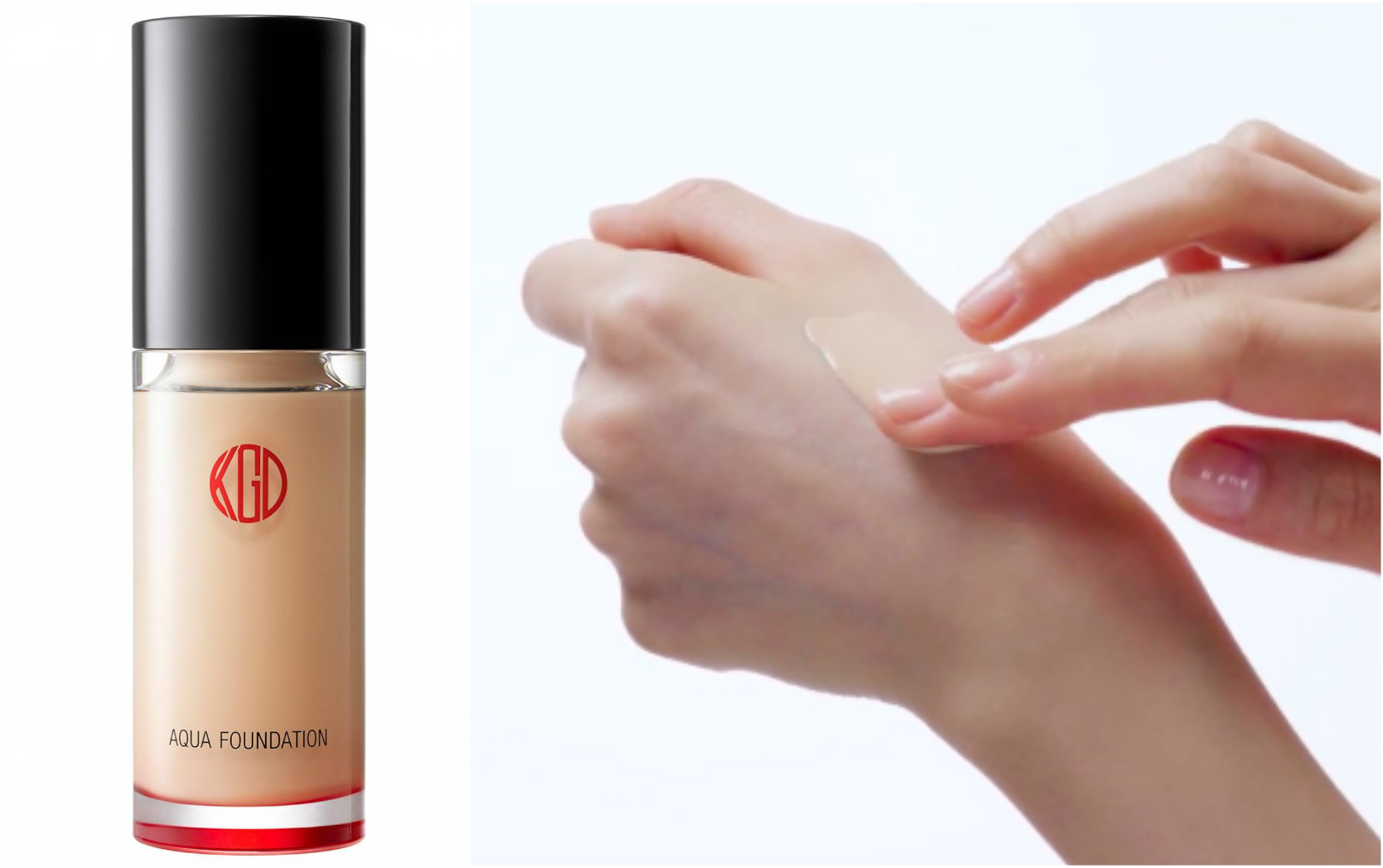 I followed that with the MAIFANSHI AQUA FOUNDATION. The coveted Aqua Foundation, known for giving skin the same youthful glow you experience right after a facial, is redesigned for increased coverage, radiance, hydration and longevity. Formulated with their signature Gloss Film Powder, the light-diffusing minerals brighten and minimize pores, while resisting sweat and oiliness. This breathable serum foundation contains weightless skin-conditioning emollients that improve the hydration and health of skin for a flawless and comfortable complexion all day.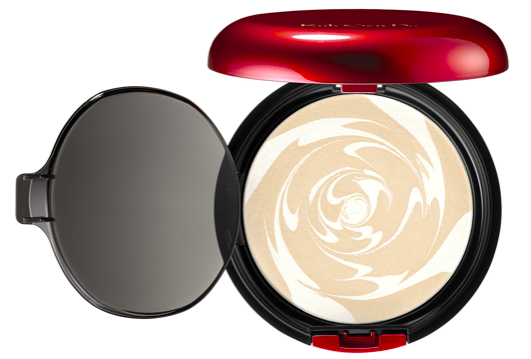 Finally, I used the MAIFANSHI BRIGHTENING MOISTURE POWDER. A translucent brightening powder with an exquisite silky finish that transforms dull-looking skin to a brighter, beautiful, radiant finish. They are packed with the newest powder technology that infuses the mineral powders with 10 moisture-retaining botanical emollients, hyaluronate, and ceramides for a beautiful long wear. Diamond powders are added for that exquisite radiance to complete your makeup in a perfect soft veil of light.  
These products are outstanding and deserve special recognition. I cannot wait to try other products from Koh Gen Do. Now that we all are stuck at home, go for it ladies!
To check out the Koh Gen Do luxurious products visit www.kohgendocosmetics.com