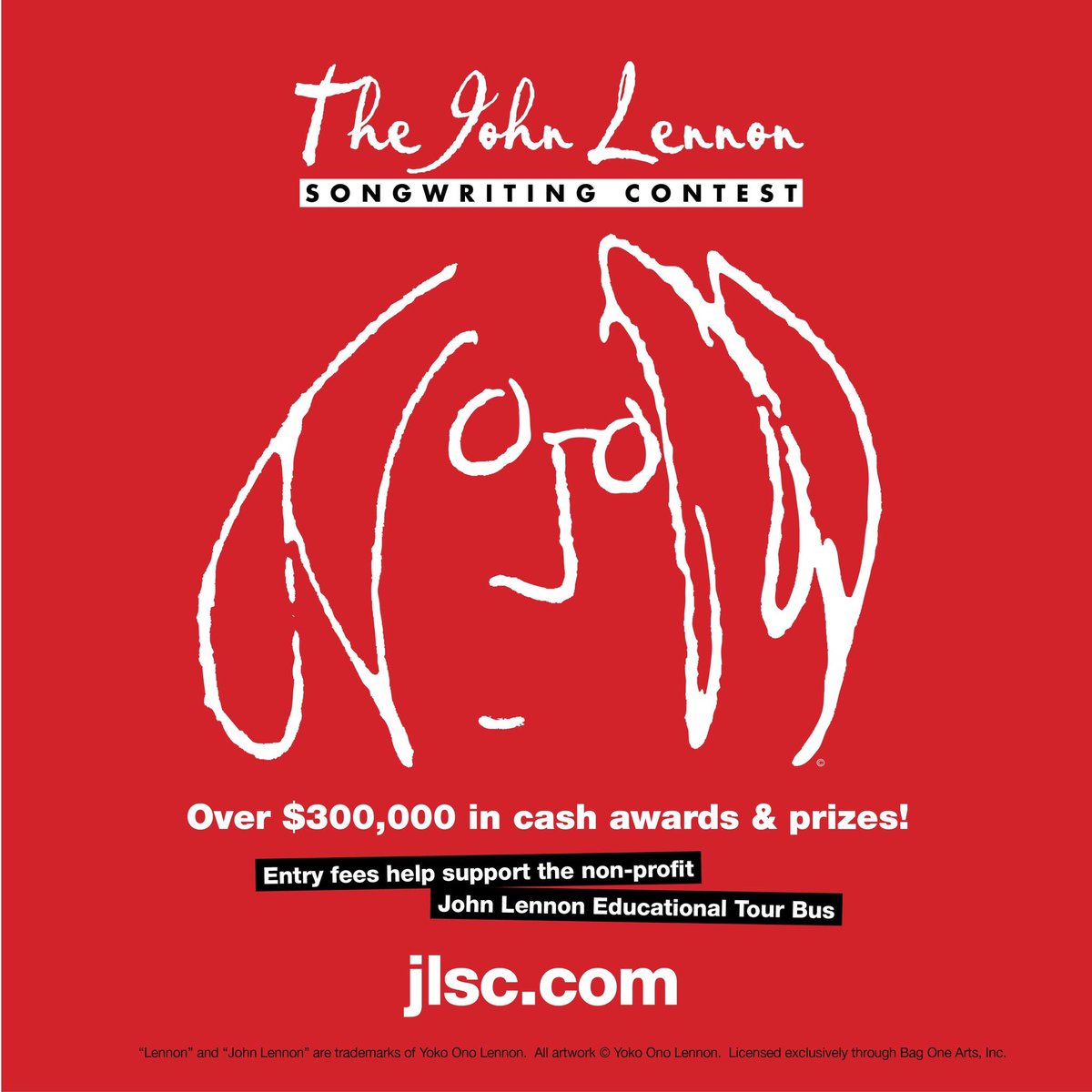 The John Lennon Educational Tour Bus (The Lennon Bus), the premier non-profit 501(c)(3) state-of-the-art mobile production facility that provides hands-on experiences for students of all ages, makes its return to the 2019 NAMM Show at the Anaheim Convention Center with special guests Elle King, a two-time Grammy nominee and multi-platinum recording artist, and Derek Smalls, the bassist formerly of the band formerly known as Spinal Tap. Kicking off at NAMM and chock full of new gear and equipment, the Lennon Bus will stop in cities across America throughout the year.
"Per Lennon Bus tradition, the 2019 national tour starts with the music loving crowd at NAMM, who motivates us to begin the year-long journey to inspire young people across the U.S.," said Co-Founder and Executive Director Brian Rothschild. "Elle King and Derek Smalls will certainly bring a new electricity to the Imagine Party and having their support helps keep the focus on students."
Throughout the 2019 NAMM Show, the Lennon Bus will be parked on the central Grand Plaza in front of the Anaheim Convention Center. The Lennon Bus will offer trade show attendees interactive tours and will showcase the updated display of state-of-the-art equipment and gear, advanced recording technology and innovative capabilities.
Highlights include:
● Saturday, January 26 from 6:00 -7:30 p.m., Elle King headlines the annual John Lennon Educational Tour Bus Imagine Party with host Derek Smalls, formerly of the band formerly known as SPINAL TAP.
● Saturday January 26 at 11:30 a.m., Derek Smalls, will host the Lennon Bus Bass Off. Open to anyone (amateurs and professionals), Smalls will judge contestants' bass skills based on their playing, style, showmanship and unique qualities. The top five finalists will take home Lennon Bus gear and move on to the finals, which will take place live on stage, opening for Elle King at the Imagine Party. The winner, picked by Smalls, will win a Lennon Bus package of over $8,000 worth of gear.
● Thursday, January 24 – Sunday, January 27, Attendees will be able to win from over $40,000 worth of Lennon Bus gear, courtesy of Audio-Technica, Copperpeace, Focusrite, Genelec, Neutrik, K&M, Mackie, OWC, Propellerhead and Yamaha.
This year, the 2019 Lennon Bus tour is powered by the latest generation of Apple computers, including the iMac Pro and high performance MacBook Pro laptops and iOS devices, including the newest iPad Pro and iPhone XS models.
Founding sponsor, Yamaha Corporation of America, is updating the Lennon Bus' arsenal of keyboards, guitars and drums, and visitors to the Lennon Bus tents will have the opportunity to play Yamaha's DTX402K electronic drums. The interactive tents also feature Audio-Technica's Creator Station where visitors participate in an interactive experience using Audio-Technica's iOS-compatible AT2020USBi microphone and ATH-M50x headphones. During select events throughout the year, visitors can participate in a project entitled "What does peace mean to you?" by recording their unique answer in the Creator Station. The audio, photos and b-roll captured for this activation from students of all ages across the country will lay the foundation for an original short film.
OWC is upgrading the central Lennon Bus storage with their new ThunderBay 6 RAID 72TB enterprise HDD featuring SoftRAID XT. OWC has also provided high-performance Envoy Pro EX SSDs for laptop production, Mercury Extreme Pro SSDs which are mounted in the iMac Pro's Sonnet Echo Express III-R chassis, a variety of Mercury Elite Pro portable media drives and their latest Thunderbolt 3 Dock for every Lennon Bus creative station.
The Lennon Bus's IT infrastructure has been upgraded by Securematics and now offers multi-gigabit speed Ethernet using a Juniper EX4300 10-gigabit switch and Ruckus Wireless R720 and R610 wireless access points. The new Apple Mac Mini with its built-in 10-gigabit Ethernet port will utilize this new network infrastructure to serve files from high-bandwidth Thunderbolt 3 OWC storage solutions.
LENNON BUS AT NAMM SCHEDULE
Lennon Bus Interactive Tours
Wednesday, January 23 – 10:00AM – 6:00PM
Thursday, January 24 – 10:00AM – 6:00PM
Friday, January 25 – 10:00AM – 6:00PM
Saturday, January 26 – 10:00AM – 3:00PM
Sunday, January 27 – 10:00AM – 5:00PM
Thursday, January 24
12:00PM – The John Lennon Songwriting Contest presents EMERGENCY TIARA – performance on main stage in Grand Plaza
2:00PM – Giveaways at Lennon Bus (must be present to win)
Friday, January 25
2:00PM – Giveaways at Lennon Bus (must be present to win)
Saturday, January 26
11:30AM – Lennon Bus BASS OFF w/ Derek Smalls, formerly of the band formerly known as Spinal Tap at the Lennon Bus tents
11:00AM – The John Lennon Songwriting Contest presents Joe Brooks – performance on main stage in Grand Plaza
2:00PM – Giveaways at Lennon Bus (must be present to win)
5:00PM – Press/VIP Badge Pickup at Lennon Tent
6:00PM – 8:00PM – The Imagine Party featuring Elle King
Bass Off finals – Winner takes home Lennon Bus package, including Derek's Yamaha Bass
12:00PM – The John Lennon Songwriting Contest presents STONE & SNOW – performance on main stage in Grand Plaza
2:00PM – Giveaways at Lennon Bus (must be present to win)