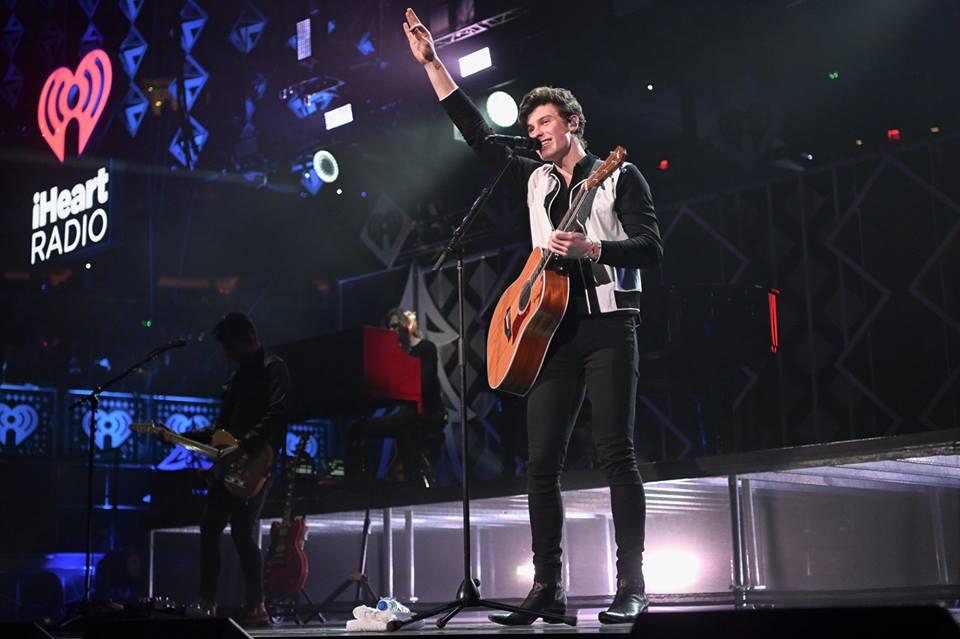 iHeartMedia and Fox announced that the fan-driven 2019 iHeartRadio Music Awards will air live Thursday, March 14, 2019 (8:00 -10:00 PM ET live /PT tape-delayed) on FOX, from Microsoft Theater in Los Angeles. The event will once again broadcast live simultaneously on iHeartMedia radio stations nationwide and on iHeartRadio, the all-in-one digital music, podcast, on demand and live streaming radio service.
Now in its sixth year, the iHeartRadio Music Awards is a star-studded event celebrating the most-played artists and songs on iHeartRadio stations and the iHeartRadio app throughout 2018, while also offering a preview of the upcoming hits of 2019. The show will feature live performances from the biggest artists in music, as well as surprise duets and collaborations, and award presentations in multiple categories. Since the Awards' inception in 2013, the show has included live performances and appearances by such superstar artists as Bon Jovi, Maroon 5, Camila Cabello, Bruno Mars, Taylor Swift, Katy Perry, Ed Sheeran, Big Sean, Rihanna, Sam Smith, Lady Gaga, Madonna, Blake Shelton, Pharrell, Pitbull, Justin Bieber and many others.
In addition to celebrating music and artists, the iHeartRadio Music Awards celebrates the fans, millions of whom cast their votes for their favorite artists through social media. Ranking as one of the most talked-about television events in social media this past year, the 2018 iHeartRadio Music Awards garnered over 216 billion social media impressions in the U.S. alone. It also proved its strength on individual platforms, such as Twitter, where the official hashtag of the evening, #iHeartAwards2018, trended #1 on Twitter worldwide and in the U.S. in more than 30 cities.
Among the many winners of the 2018 Awards were Ed Sheeran's "Shape of You" for Song of the Year, Taylor Swift for Female Artist of the Year, Ed Sheeran for Male Artist of the Year, Cardi B for Best New Artist, Maroon 5 for Best Duo/Group of the Year and U2 for Best Tour. Chance the Rapper received the most prestigious award of the evening – the 2018 iHeartRadio Innovator Award – for his groundbreaking accomplishments in the music industry and his unsurpassable contributions to social causes.
In addition, L'Oréal Paris and iHeartRadio presented Camila Cabello with the first-ever Fangirls Award, which recognizes a female artist who has pushed boundaries with her music and message, while inspiring fans around the globe. And Bon Jovi received the first-ever iHeartRadio Icon Award for their global impact on pop culture, longevity and continued relevance as a touring and radio force with a loyal fan base worldwide.
More information about the 2019 iHeartRadio Music Awards, including the award categories will be announced at a later date. Tickets go on-sale on January 16 at axs.com.