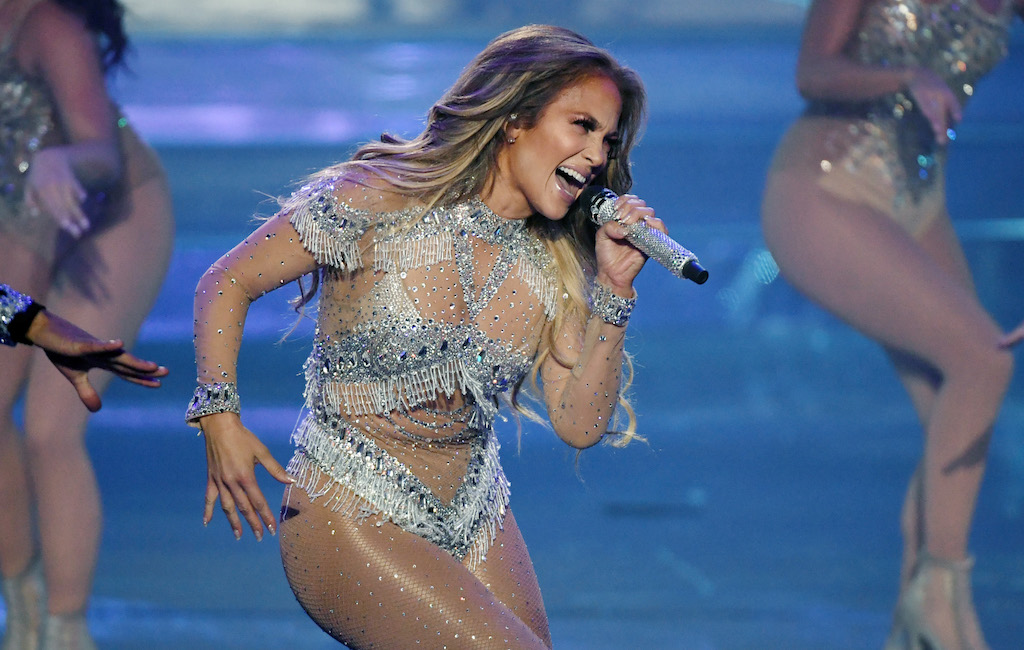 The Strip was alight with stars Saturday night with Jennifer Lopez's conclusion of her record-setting headlining residency "JENNIFER LOPEZ: ALL I HAVE" at Zappos Theater at Planet Hollywood Resort & Casino. The global superstar descended a glittering Swarovski crystal staircase and gave the crowd all she had while singing and dancing to her greatest hits. Jennifer performed to a sold-out crowd of fans and celebrities including Diddy, Tiffany Haddish, Anthony Anderson, Kobe and Vanessa Bryant, Ashley Graham, Vanessa Hudgens, Gayle King, AJ McLean, Evan Ross, Ben Baller, Adrienne Bailon, Mat Franco and Sunny Hostin.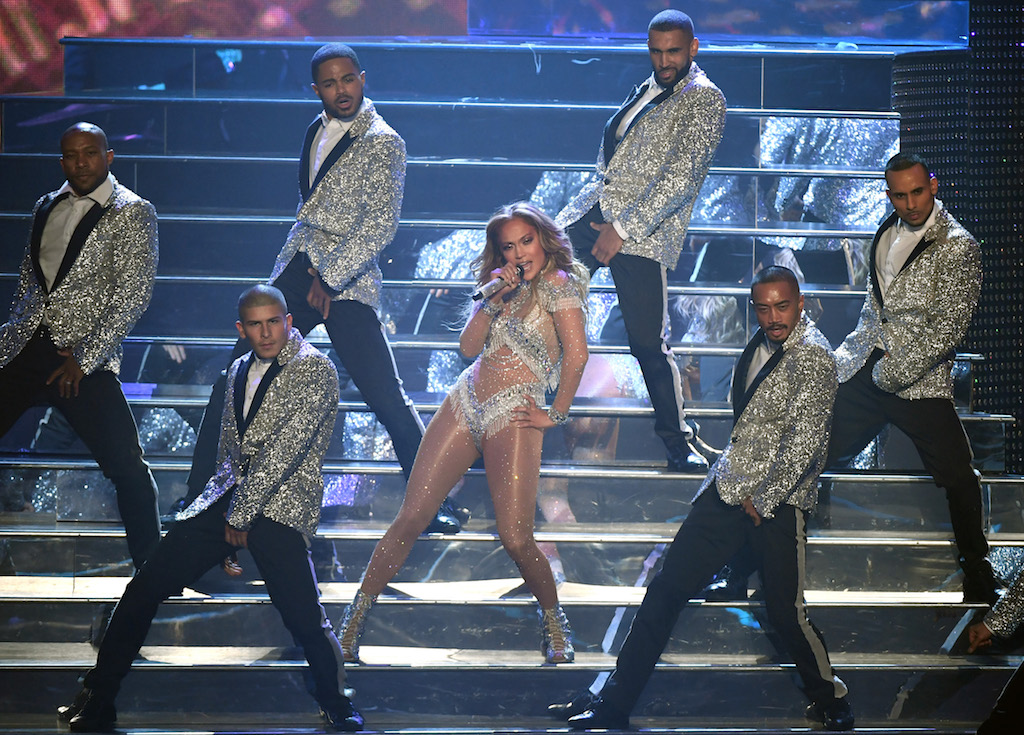 Her first surprise guest of the night was Ja Rule, who joined Jennifer Lopez on stage for their famous collaboration, "I'm Real," bringing the show full circle as he joined her on opening night in January 2016.
During the production's ballad section, Jennifer performed "I Hope You Dance" which she always dedicates to her kids. Jennifer became overcome with emotion when her dancers surprised her by bringing her twins, Max and Emme, on stage.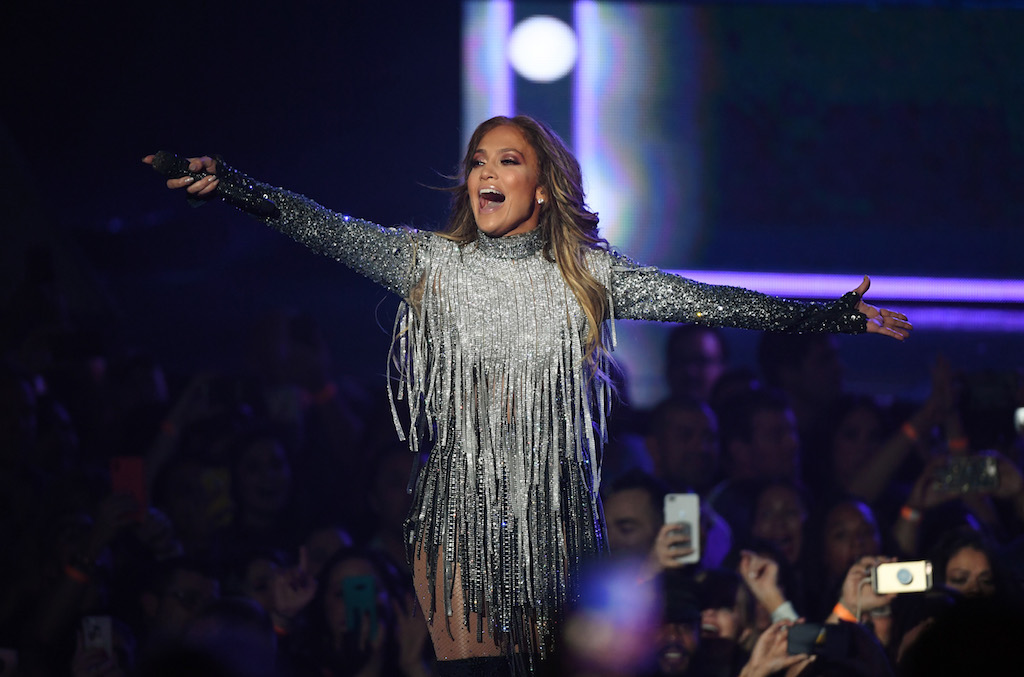 Jennifer's second surprise guest appearance of the night was LL Cool J, who came out for a special live performance of "All I Have." The crowd jumped to their feet and sang the chorus live with the duo.
Following Jennifer's performance of "On The Floor," longtime friend and manager Benny Medina got the party started for Jennifer's final show with a crowd-pumping introduction. He spoke about the prolific production and reminded the crowd that "you can accomplish anything in life if you give it all you have." Benny introduced Caesars Entertainment President and CEO Mark Frissora, who took to the stage to congratulate the headliner and present a commemorative plaque highlighting the success of her three-year residency at Planet Hollywood.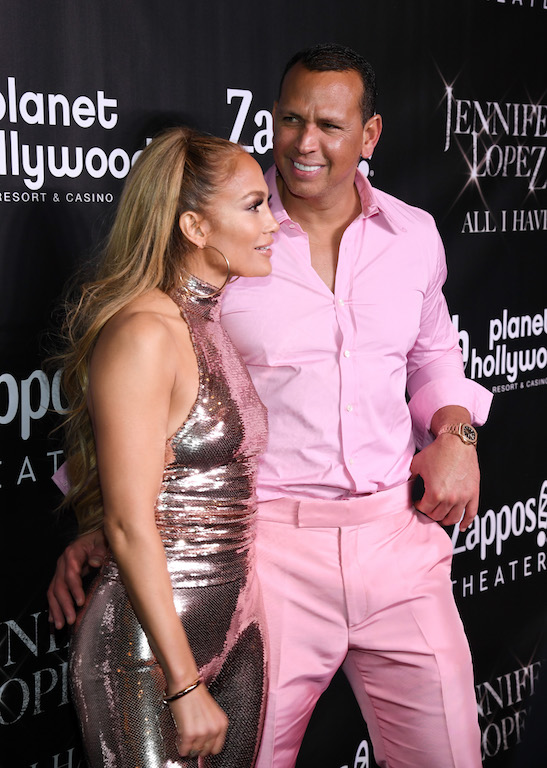 "How lucky am I that I have something that is so hard to say goodbye to," said Jennifer who closed out her final performance by singing Nat King Cole's "Smile" to the cast and crew.