Tony Bennett and Diana Krall celebrate their shared love of the music of George and Ira Gershwin on their new collaborative album, LOVE IS HERE TO STAY, set for a September 14th release on Verve Records/Columbia Records. Tony Bennett, who celebrates his 92nd birthday today, has been friends with Diana Krall for over 20 years.
The two toured together in 2000 and recorded duets for two of Bennett's albums ("Duets" and "Playin' With My Friends"), but this marks their first full album project together. LOVE IS HERE TO STAY is out just in time for the 120th Anniversary of George Gershwin's birthday which takes place on September 26th.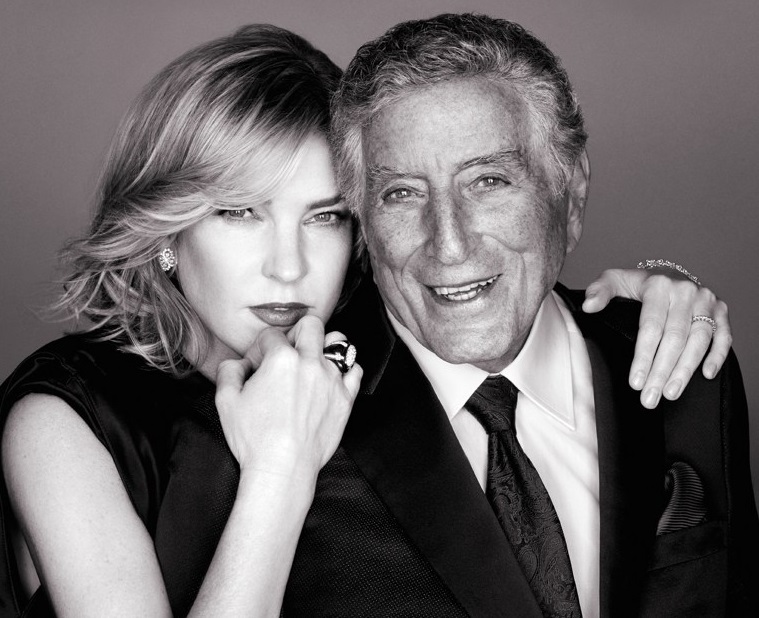 Both multi-Grammy winning and platinum-selling artists, Bennett is the only artist at the ages of 85 and 88, respectively, to have an album debut at #1 on the Billboard Top 200 and Krall is the only jazz artist to have eight albums debut at #1 on Billboard's Jazz Albums chart.
Danny Bennett, President and CEO of Verve Label Group commented, "When Tony Bennett and Diana Krall sing the music of the Gershwins, it's truly the consummate artistic pairing of singers and songwriting. It's one of those recordings that when you listen to it, you recognize instantly that it had to happen – it was just a matter of getting these two extraordinary performers into a studio and putting the Gershwin songbook in front of them."
Facebook: https://Verve.lnk.to/TonyFBPR
Twitter: https://Verve.lnk.to/TonyTwitterPR
Instagram: https://Verve.lnk.to/TonyIGPR