Sony's Legacy Recordings and the estate of the late music icon Prince estate released more than 300 songs from 23 catalog titles on streaming services and digital service providers.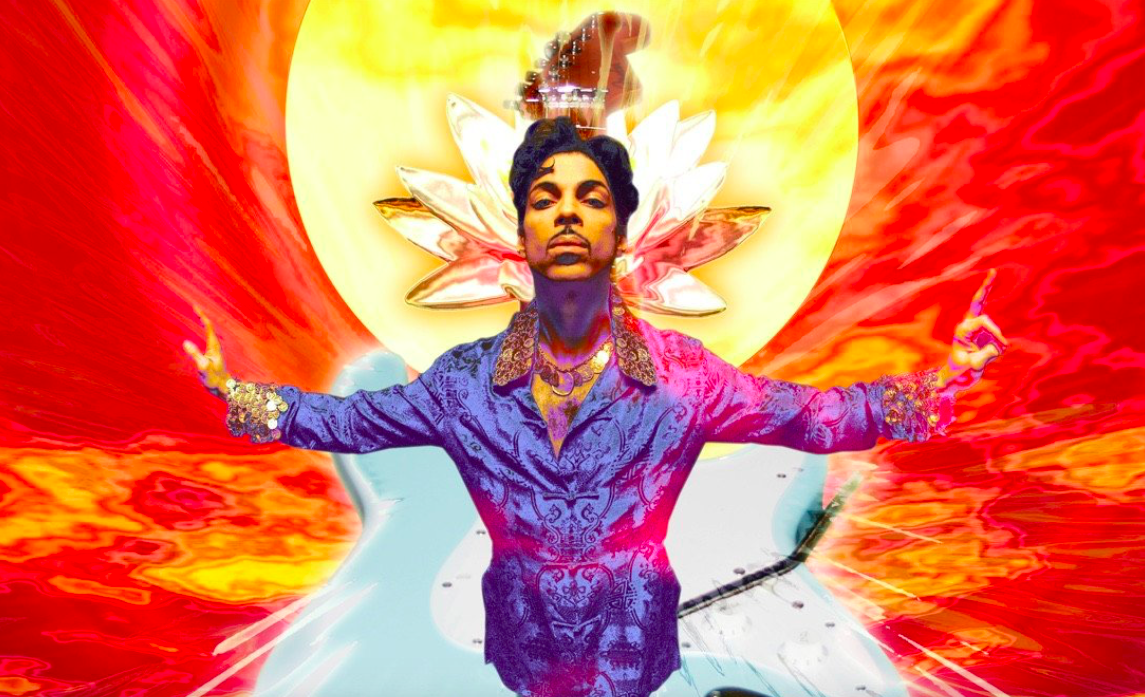 The launch includes rare and out-of-print recordings long sought after by fans and collectors.
"For Prince, 1995-2010 was an unprecedented period of sustained and prolific creativity. Releasing fresh recordings at a rapid-fire pace through a variety of distribution strategies including his own online NPG Music Club, Prince was making some of the most provocative, experimental and soulful music of his career," Legacy Recordings said in a statement.
The new album opens with "Emancipation" and closes with his "We March" anthem from 1995's "The Gold Experience."
1. "The Gold Experience" (1995) ("The Most Beautiful Girl in the World" grayed out, partial album streaming only; album unavailable for download)
2. "Chaos and Disorder" (1996)
3. "Emancipation" (1996)
4. "Crystal Ball" (1998)
5. "The Truth" (1998)
6. "Rave Un2 the Joy Fantastic" (1999)
7. "Rave In2 Tte Joy Fantastic" (2001)
8. "The Rainbow Children" (2001)
9. "One Nite Alone…" (2002)
10. "One Nite Alone…Live!" (2002)
11. "One Nite Alone…Live – The Aftershow: It Ain't Over (Up Late with Prince & The NPG)" (2002)
12. "Xpectation" (2003)
13. "N.E.W.S." (2003)
14. "C-Note" (2004)
15. "Musicology" (2004)
16. "The Chocolate Invasion (Trax from the NPG Music Club: Volume 1)" (2004)
17. "The Slaughterhouse (Trax from the NPG Music Club: Volume 2)" (2004)
18. "3121" (2006)
19. "Planet Earth" (2007)
20. "Indigo Nights" (2008)
21. "LOtUSFLOW3R" (2009)
22. "MPLSoUND" (2009)
23. "20Ten" (2010)
24. "Prince Anthology: 1995-2010"
The track list for "Prince Anthology: 1995-2010":
1. "Emancipation" (from "Emancipation," 1996)
2. "Black Sweat" (from "3121," 2006)
3. "P. Control" (from "The Gold Experience," 1995)
4. "Crucial" (from "Crystal Ball," 1998)
5. "The Love We Make" (from "Emancipation," 1996)
6. "Eye Hate U" (from "The Gold Experience," 1995)
7. "The Greatest Romance Ever Sold" (from "Rave Un2 the Joy Fantastic," 1999)
8. "Eye Love U, But Eye Don't Trust U" (from "Rave Un2 the Joy Fantastic," 1999)
9. "Gold" (from "The Gold Experience," 1995)
10. "Guitar" (from "Planet Earth," 2007)
11. "Dream Factory" (from "Crystal Ball," 1998)
12. "The Work Part 1" (from "The Rainbow Children," 2001)
13. "Call My Name" (from "Musicology," 2004)
14. "Strays of the World" (from "Crystal Ball," 1998)
15. "Shhh" (from "The Gold Experience," 1995)
16. "Dreamer" (from "LOtUSFLOW3R," 2009)
17. "Chaos and Disorder" (from "Chaos and Disorder," 1996)
18. "Endorphinmachine" (from "The Gold Experience," 1995)
19. "Musicology" (from "Musicology," 2004)
20. "Northside" (from "The Slaughterhouse," 2004)
21. "When Eye Lay My Hands on U" (from "The Chocolate Invasion," 2004)
22. "Beautiful Strange" (from "Rave In2 the Joy Fantastic," 2001)
23. "Future Soul Song" (from "20Ten," 2010)
24. "Empty Room" (from "C-Note," 2004)
25. "3rd Eye" (from "The Truth," 1998)
26. "U're Gonna C Me" (from "One Nite Alone…," 2002)
27. "Dinner With Delores" (from "Chaos and Disorder," 1996)
28. "Ol' Skool Company" (from "MPLSoUND," 2009)
29. "4ever" (from LOtUSFLOW3R, 2009)
30. "West" (from "N.E.W.S.," 2003)
31. "Xpedition" (from "Xpectation," 2003)
32. "Muse 2 the Pharaoh" (from "The Rainbow Children," 2001)
33. "Somewhere Here on Earth" (from "Planet Earth," 2007)
34. "U Make My Sun Shine" (from "The Chocolate Invasion," 2004)
35. "1+1+1 Is 3" (from "The Rainbow Children," 2001)
36. "Chelsea Rodgers" (from "Planet Earth," 2007)
37. "We March" (from "The Gold Experience," 1995)
https://officialpaisleypark.com