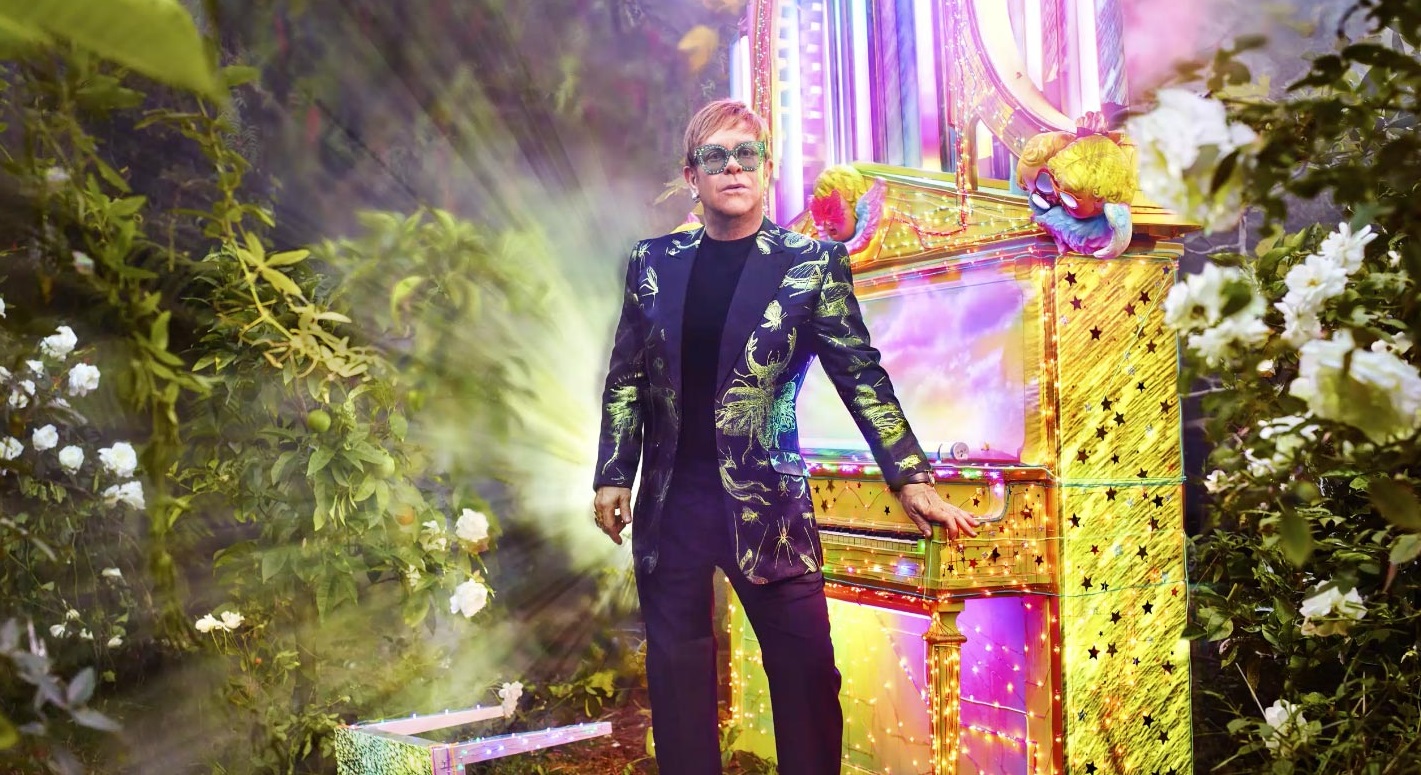 Superstar Elton John will kick off his Farewell Yellow Brick Road tour in Allentown, PA on Saturday, September 8th and hit the "Fabulous" Forum in Inglewood, CA on Friday, February 1st and Saturday, February 2nd, with a high-energy set packed with songs from his legendary catalog. The 3-year, sold out tour will take the audience on a musical and visual journey with never-before-seen graphics and video content from his incredible 50-year career.
The Farewell Yellow Brick Road Tour has teamed up with Twickets, the global fan-to-fan ticket marketplace on his upcoming tour as a safe and secure place for fans to buy or sell spare tickets. Twickets enables fans to ethically resell event tickets they can no longer use to other fans for no more than the face value of the original ticket, helping to combat the secondary ticketing market. To resell your spare tickets or buy a fan-to-fan ticket, please visit http://eltonjohn.twickets.live
"Performing live fuels me and I'm ecstatic and humbled to continue to play to audiences across the globe," said Elton. "I plan to bring the passion and creativity that has entertained my fans for decades to my final tour. After the tour finishes, I'm very much looking forward to closing off that chapter of my life by saying farewell to life on the road. I need to dedicate more time to raising my children."
The Farewell Yellow Brick Road tour will consist of more than 300 shows across five continents, in front of an estimated 6 million to 7 million fans before the tours conclusion in 2021. The U.S. dates became the fastest selling American Express presale of all time, selling 450,000 tickets on the first day, with 76 of the dates selling out instantly. These dates mark the superstar's last-ever tour, the end of half a century on the road for one of pop culture's most enduring performers.
Please visit EltonJohn.com often for new concert announcements