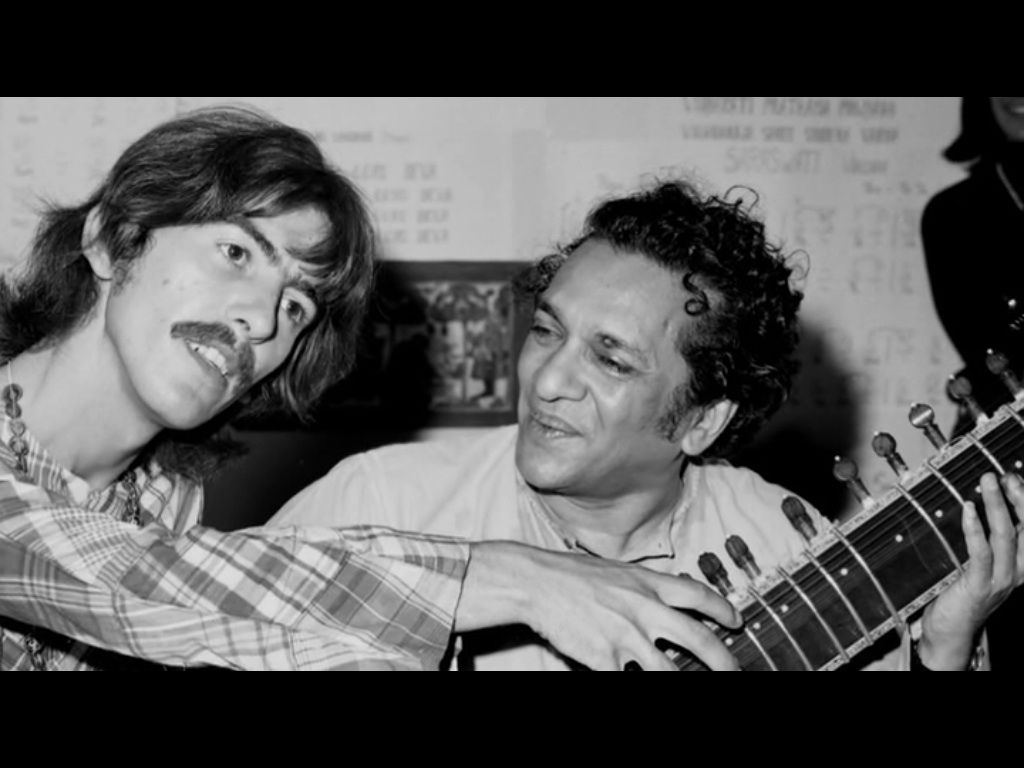 The George Harrison Estate has launched a new label, HariSongs, created in partnership with Craft Recordings to release the Harrison family archive of Indian Classical and World music and George's collaborations with the finest exponents of Indian Classical music.
To celebrate this body of music, HariSongs launches today with two reissues in honor of Ravi Shankar and Ali Akbar Khan's shared birthday month (b. 7th April, 1920 and 14th April, 1922, respectively). These titles – both recently out-of-print, and never before available via streaming platforms – are the acclaimed Ravi Shankar and Ali Akbar KhanIn Concert 1972 and the last collaboration by George Harrison and Ravi Shankar, Chants of India.
These digital-only reissues are now available for the first time via streaming outlets, as well as to download.
In Concert 1972 was originally released via Apple Records in 1973, with a statement that read: "Within the small community of Brilliantly Gifted Musicians there exists an even smaller world of Masters. Two of these masters recently joined together in concert …". The album features two of Indian Classical music's greatest artists at the height of their powers, the sitar maestro Ravi Shankar and master of the sarod, Ali Akbar Khan.
The album captures the live recordings from a performance that took place at New York City's Philharmonic Hall on October 8, 1972 and was produced by George Harrison (with Zakir Hussain and Phil McDonald).
Stream or download In Concert here: http://found.ee/HariSongs-InConcert-Digital-C