Regal Entertainment in collaboration with AMD, Alienware and FOX have created an exclusive virtual reality experience in select Regal Cinemas.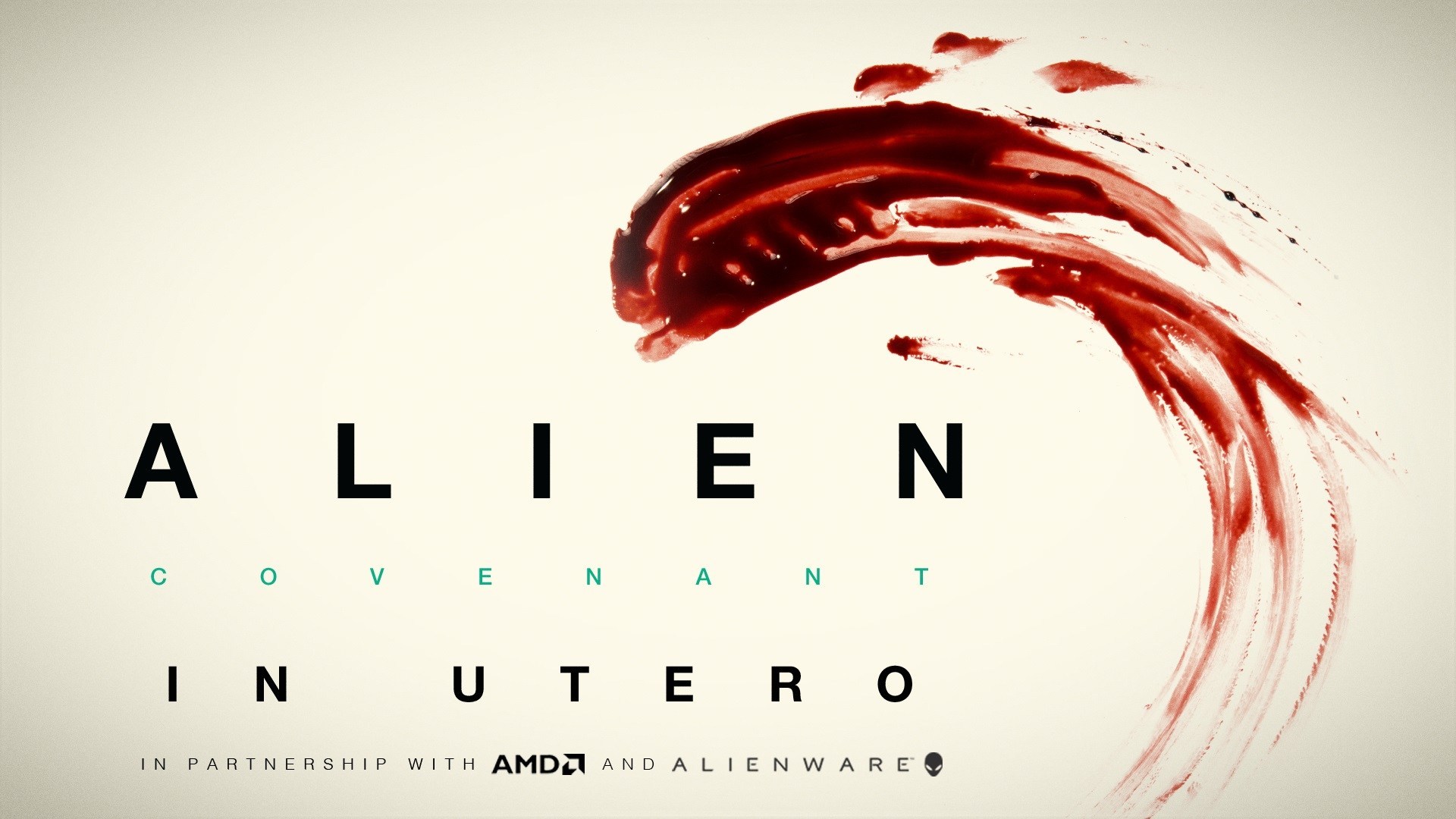 Beginning May 4th, select Regal locations will feature Alien: Covenant In Utero virtual reality experience in 15 different cities, inviting guests to immerse themselves in this once-in-a-lifetime gaming experience. Alien: Covenant, from director Ridley Scott and distributed by 20th Century Fox, will arrive in Regal Cinemas across the country on May 19.
Produced by Ridley Scott and directed by David Karlak, Alien: Covenant In Utero is a 360-degree virtual reality journey into a living nightmare that offers a terrifyingly close and personal encounter as an alien Neomorph at the time of its birth. Fans will be able to experience the world around them and relive the very first memories of the Neomorph in an immersive environment.
"The intense, action-packed nature of the Alien franchise makes it a perfect setting for virtual reality," said Ken Thewes, Chief Marketing Officer at Regal Entertainment Group. "Through our collaboration with Fox and AMD and Alienware, this innovative technology will add a whole new dynamic to the movie going experience for Alien: Covenant, and we are thrilled to offer this unique Virtual Reality experience for our Regal guests."
"Our goal at 20th Century Fox is to create incredible cinematic experiences," said Zachary Eller SVP Marketing Partnerships, 20th Century Fox. "Partnering with Regal, AMD & Alienware on touring the ALIEN In Utero VR experience allows us to make sure the cinematic experience starts even before the movie begins!"
Check out the locations:
| | | |
| --- | --- | --- |
| City/State | Theatre Name | Date |
| Houston, TX | Edwards Houston Marq'E Stadium 23 & IMAX | 05/04/17 |
| Boston, MA | Regal Fenway Stadium 13 & RPX | 05/04/17 |
| Orange County, CA | Edwards Irvine Spectrum 21 IMAX & RPX | 05/04/17 |
| Atlanta, GA | Regal Atlantic Station 18 IMAX & RPX | 05/11/17 |
| New York, NY | Regal E-Walk Stadium 13 & RPX | 05/11/17 |
| Los Angeles, CA | Regal LA LIVE A BARCO Innovation Center | 05/11/17 |
| Knoxville, TN | Regal Pinnacle Stadium 18 IMAX & RPX | 05/18/17 |
| NY (Suburb), NY | Regal Commerce Center Stadium 18 | 05/18/17 |
| San Francisco, CA | Regal Hacienda Crossings Stadium 20 & IMAX | 05/18/17 |
| Chicago, IL | Regal City North Stadium 14 IMAX & RPX | 05/25/17 |
| Philadelphia, PA | Regal Warrington Crossing Stadium 22 & IMAX | 05/25/17 |
| Portland, OR | Regal Bridgeport Village Stadium 18 & IMAX | 05/25/17 |
| Minneapolis, MN | Regal Brooklyn Center Stadium 20 | 06/01/17 |
| Washington DC | Regal Majestic Stadium 20 & IMAX | 06/01/17 |
| Seattle, WA | Regal Thornton Place Stadium 14 & IMAX | 06/01/17 |