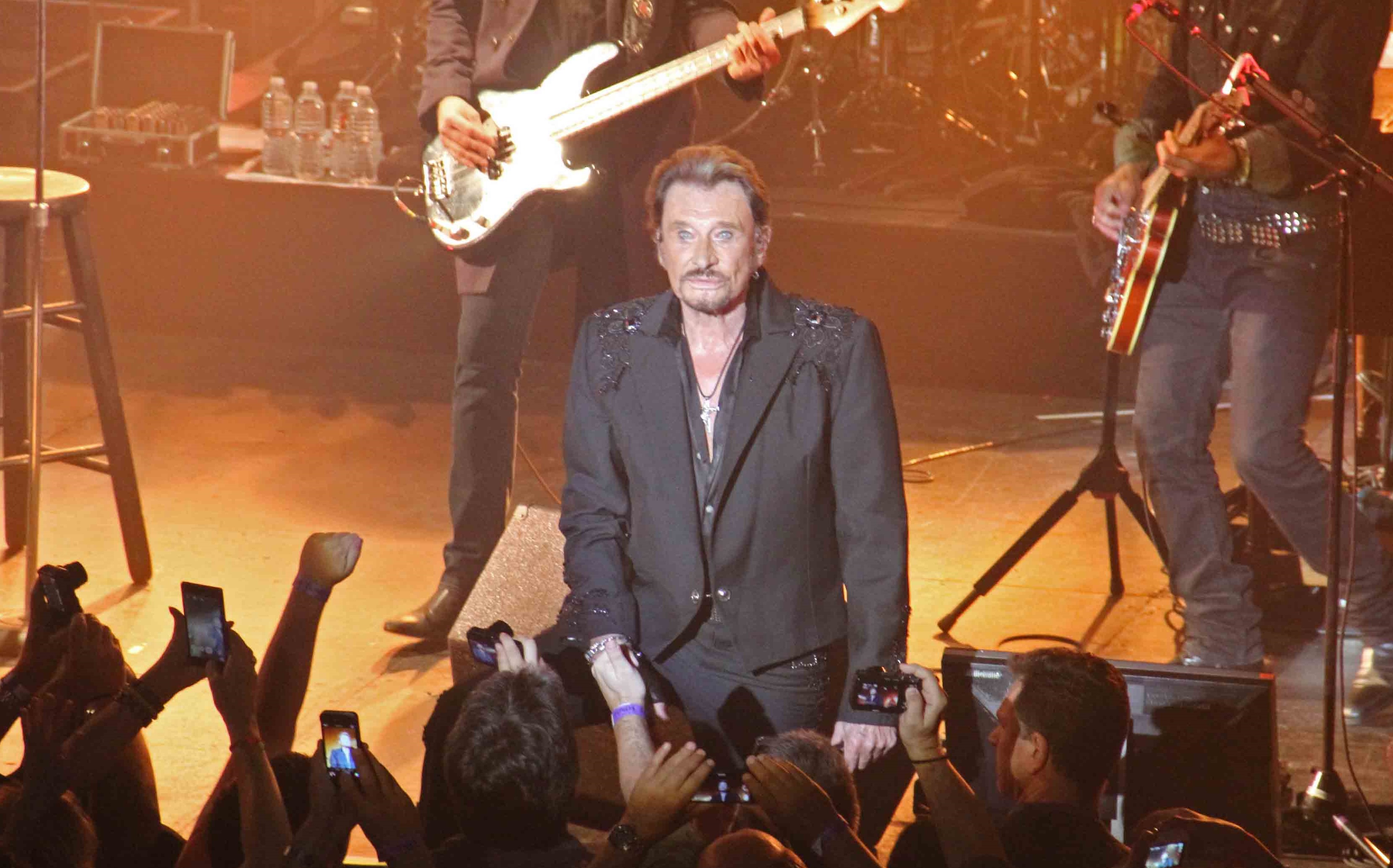 Johnny Hallyday during his final U.S. concert at the Fonda Theater in Los Angeles, 2014
Johnny Hallyday was the Elvis Presley of France. With 60 gold and platinum albums, the legendary rock musician's career spanned over half a century. The beloved star passed away from lung cancer at the age of 74 on December 6th, 2017.
Our CEO and publisher Michele Elyzabeth knew Johnny Hallyday for many years.
She said in a statement, "It is with great sadness that I learned of my friend Johnny Hallyday's passing. I first met Johnny in 1969 while working at a Magazine called "Salut Les Copains." At that time, he was already a superstar. Larger than life itself, Johnny was and always remained a gentle soul; kind and generous. He was without pretension. He loved his fans and his friends. Adored by both men and women, Johnny reached all generations and became a national treasure. He was to French people what Elvis was to the US.
He was the biggest artist that we ever had. Our friendship was solidified in the mid 70's when he came to live in Los Angeles with Sylvie Vartan. As we worked together, I got to know him. He would appear and disappear from my life. Years would go by when he would suddenly call and it was as if no time had passed. We renewed our friendship when Johnny became associated with Christian Audigier who had created "Smet" fashion. He was a great star, a great man, He was Mr. HALLYDAY and I was privileged to know him."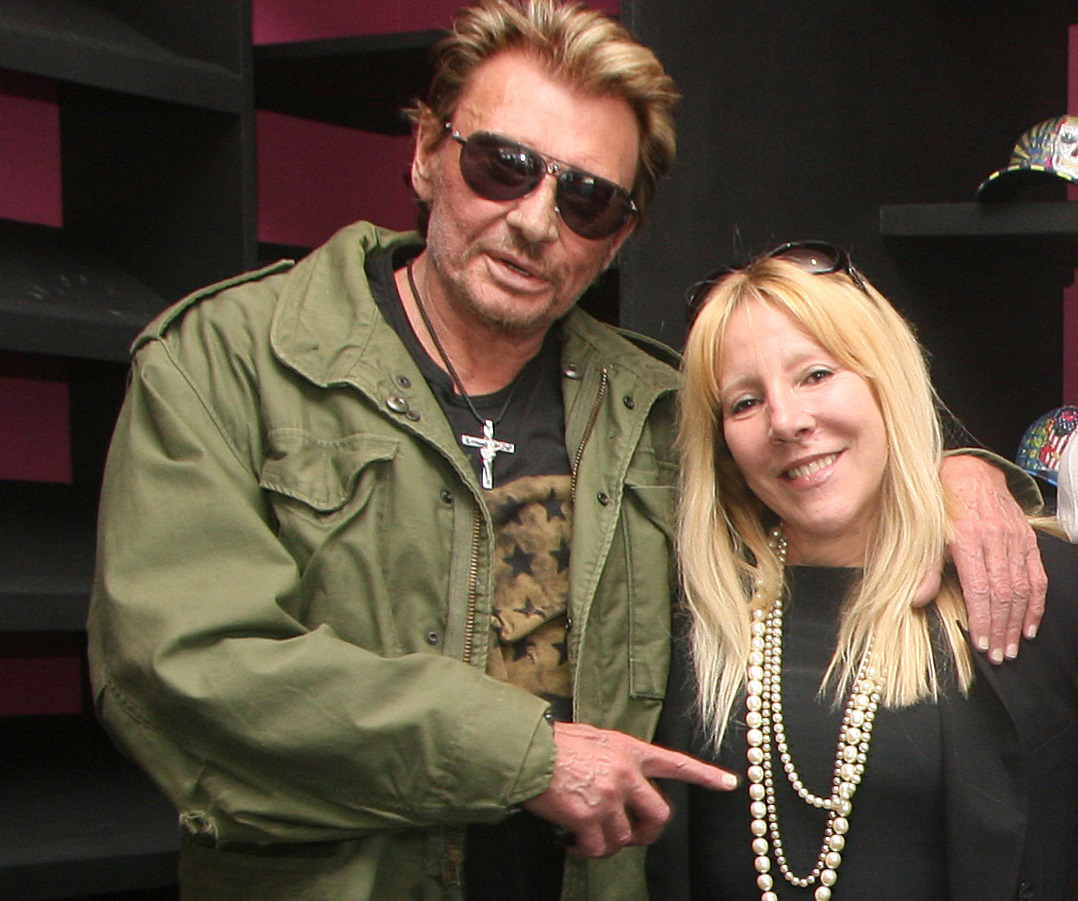 Johnny Hallyday and Michele Elyzabeth in Los Angeles, 2010
Born, Jean-Philippe Léo Smet, Hallyday knew he wanted to be a singer after seeing Elvis Presley on the silver screen in 1957.
It was in 1959 that Hallyday caught his big break, appearing on the Paris Cocktail TV show and landing a record contract with Vogue.
He released his debut single, "Laisse les Filles" in the early 60s and became an instant teen idol.
Hit songs throughout his career included: "Je Suis Ne Dans La Rue," "Je te promets," "L'Envie," "Le Penitencier," "Que je t'aime," "Retiens la nuit" and countless more.
The French called him, "Our Johnny." Not only was he the biggest rock star in the country, selling over 100 million records and completing 181 tours, but Hallyday was also a respected actor.
More recently, Hallyday starred in the Claude Lelouche films' "We Love You, You Bastard" and "Everyone's Life."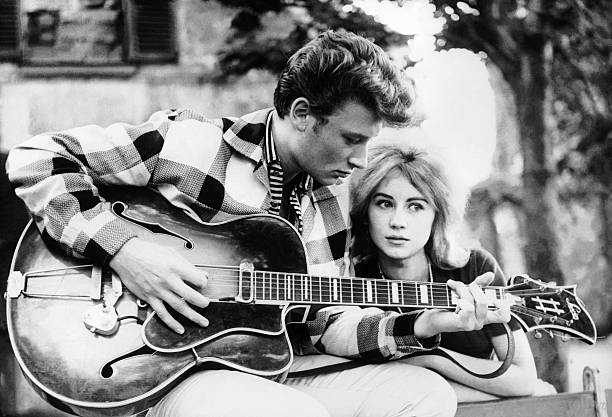 Johnny Hallyday at age 17 / Getty Images
French President Emmanuel Macron said, "There is a little bit of Johnny in all of us."
"Across generations, he carved himself into the lives of French people. He charmed them through the generosity you saw in his concerts: so epic, so intimate, in huge venues, in small spots," he added.
He was made a Chevalier of the Legion D'Honneur by President Jacques Chirac in 1997.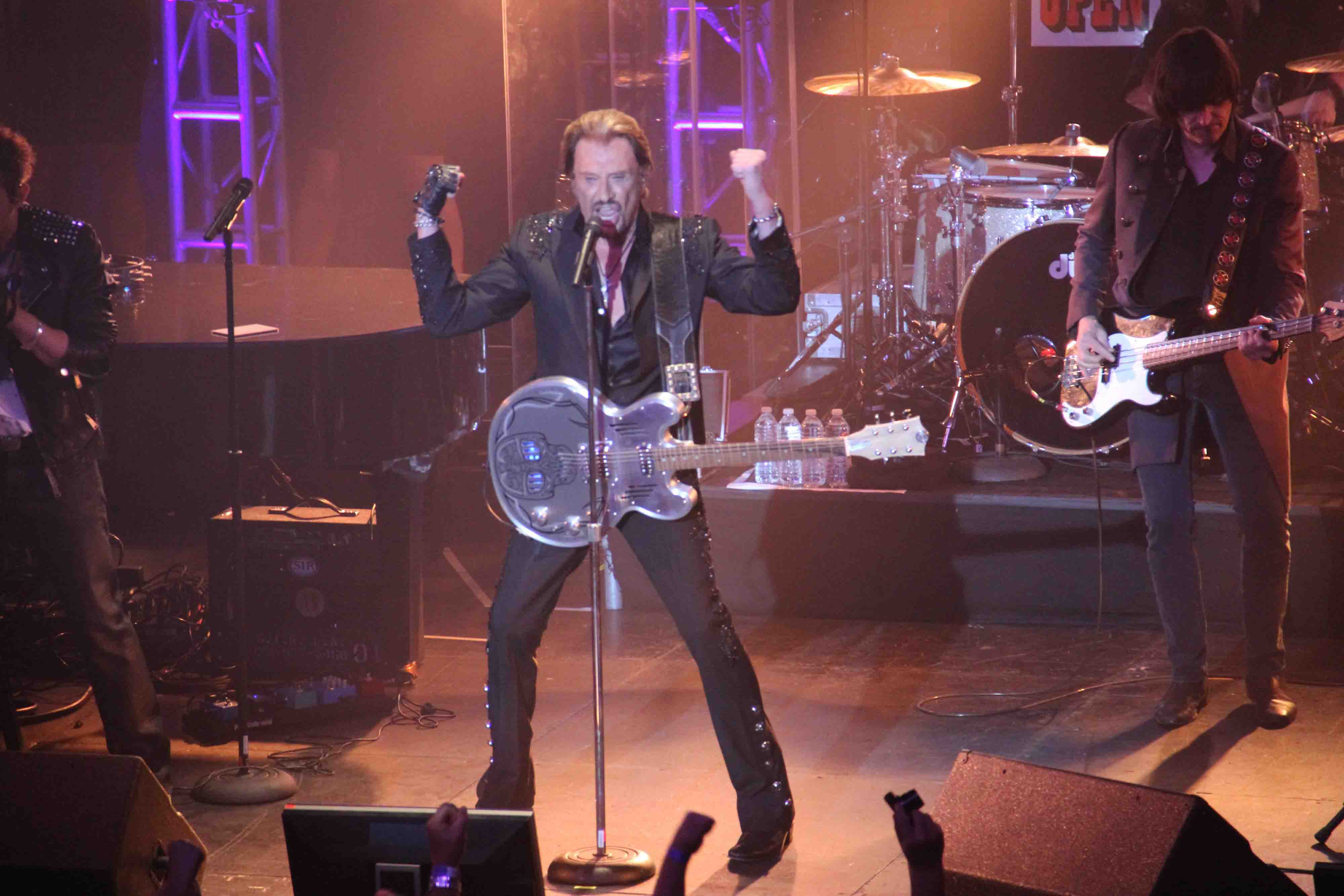 Johnny Hallyday in concert at the Fonda Theater in Los Angeles, 2014