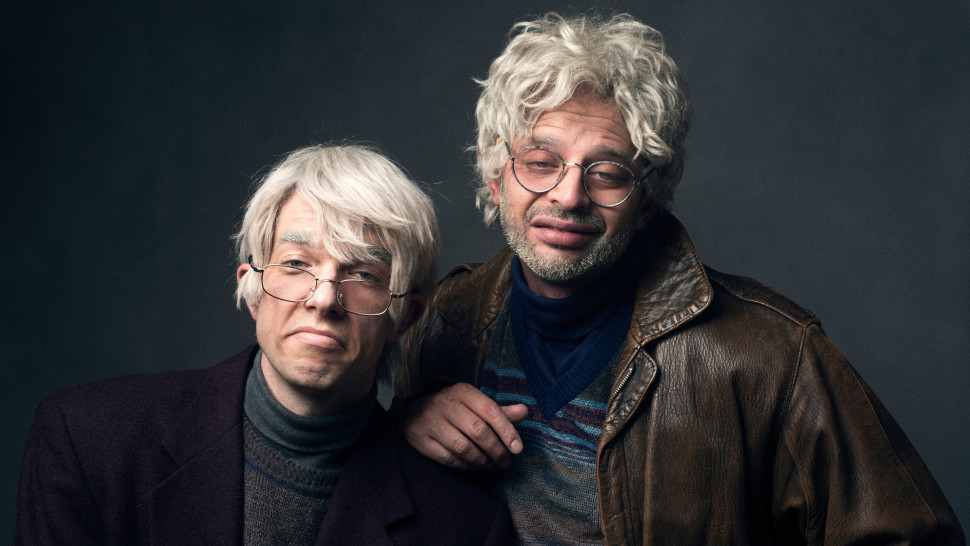 Film Independent announced that Nick Kroll (Big Mouth, Operation Finale, Uncle Drew) and John Mulaney (Kid Gorgeous, 'Oh, Hello on Broadway', Big Mouth) are signing on for the second year in a row to co-host the 2018 Spirit Awards which will be broadcast live on IFC Saturday, March 3 at 2:00 pm PT / 5:00 pm ET.
The Spirit Awards are the primary fundraiser for Film Independent's year-round programs, which cultivate the careers of emerging filmmakers and promote diversity in the industry.
"The only thing better than having Nick Kroll and John Mulaney host the Spirit Awards is having them host the Spirit Awards twice," said Film Independent President Josh Welsh. "They did such an amazing job last year and we're thrilled to have them back in 2018."
Nick Kroll is an actor, writer and producer. He most recently co-created and voices numerous roles on the Netflix smash hit animated series Big Mouth. He recently wrapped productions on MGM's Operation Finale opposite Oscar Isaac and Ben Kingley and Lionsgate's Uncle Drew. In January 2017, he wrapped his Broadway debut with the critical and financial hit 'Oh, Hello on Broadway' alongside John Mulaney. Recent film credits include Jeff Nichols' critically acclaimed film Loving, Seth Rogen's Sausage Party and Illumination's Sing. Nick had his own Comedy Central sketch show Kroll Show and starred as Ruxin in the hit FX show The League.
John Mulaney is an Emmy Award winning writer and comedian. He is currently touring the United States with his most recent show, Kid Gorgeous. Previously, John starred in the Broadway hit, 'Oh, Hello on Broadway' alongside Nick Kroll. In 2015 Mulaney released his 3rd hour stand up special a Netflix Original titled The Comeback Kid. He began his career in New York's East Village and has since toured around the world. In 2008, he began writing at Saturday Night Live where he appeared as a Weekend Update correspondent and co-created characters such as "Stefon" with Bill Hader. He currently writes for IFC's Documentary Now and for Netflix's Big Mouth on which he voices the character of Andrew. Mulaney's first comedy album, The Top Part, was released in 2009. He released his second Comedy Central special and album New In Town in 2012.
Previously announced, Lily Collins (To The Bone, Rules Don't Apply, Okja) and Tessa Thompson (Dear White People, Creed, Thor: Ragnarok) will co-host the press conference announcing the nominees of the Spirit Awards on Tuesday, November 21, at the Jeremy Hotel in West Hollywood.