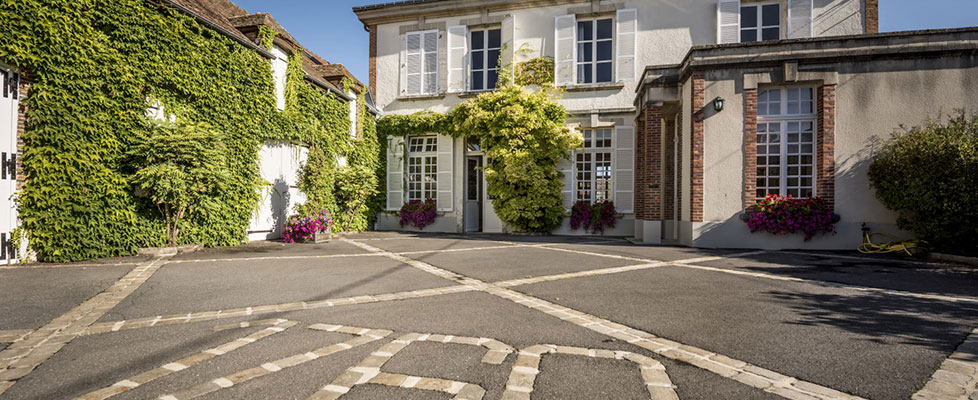 Maison Delamotte
A great champagne is first and foremost a great wine. This is the challenge that drives Maison Delamotte and its sister house, the mythical Champagne Salon, both of which are located in Le Mesnil-sur-Oger, one of the most prized Grand Cru Villages of the Côté des Blancs.
In 1760, Champagne Delamotte was one of only five Champagne houses in the region. Located in the heart of the Côte des Blancs in Le Mesnil-sur-Oger, it is the sister house of Champagne Salon, with which it shares the same viticultural, winemaking and management team.
Vineyard location is the key that guides Delamotte's expression, defining the house's elegant and focused style of wine. A house like no other with all its vineyards sourced from the Grands Crus of Le Mesnil-sur-Oger, Oger, Avize and Cramant.
Le Mesnil-sur-Oger
Delamotte Brut: A blend of 55% chardonnay, 35% pinot noir and 10% pinot meunier. This is a dry, attractive well balanced champagne. Pinot Noir helps give the wine more breadth and depth. A small portion of Pinot Meunier brings its aromatic charm to produce a pure and intense Brut. A vibrant straw color, with hint of chalk in the nose, notes of fresh apple and a touch of citrusy personality. Aged on the lees for 30 to 36 months.
Delamotte Blanc de Blancs: Delamotte winemaking is straightforward, there are no secrets and all the wines are fermented in stainless steel tanks. A very restrained dosage is used, so as not to alter the purity of the fruit, producing an untouched and mineral style of wine. Only 10% reserve wines are used, enhancing the essential characteristics of the vineyards, an endless "crayeux" expression of Champagne. Grown on chalk soil their Chardonnay is quite austere at birth; hence the wine is laid to rest and developed on its "lees" for 4 to 5 years before disgorgement (while the legal minimum is 15 months). The disgorged wine will improve for 2 to 6 years. Chardonnay: 100% Fresh fruit, bright minerality, crisp lemony acidity, subtle, with aromas of green apple.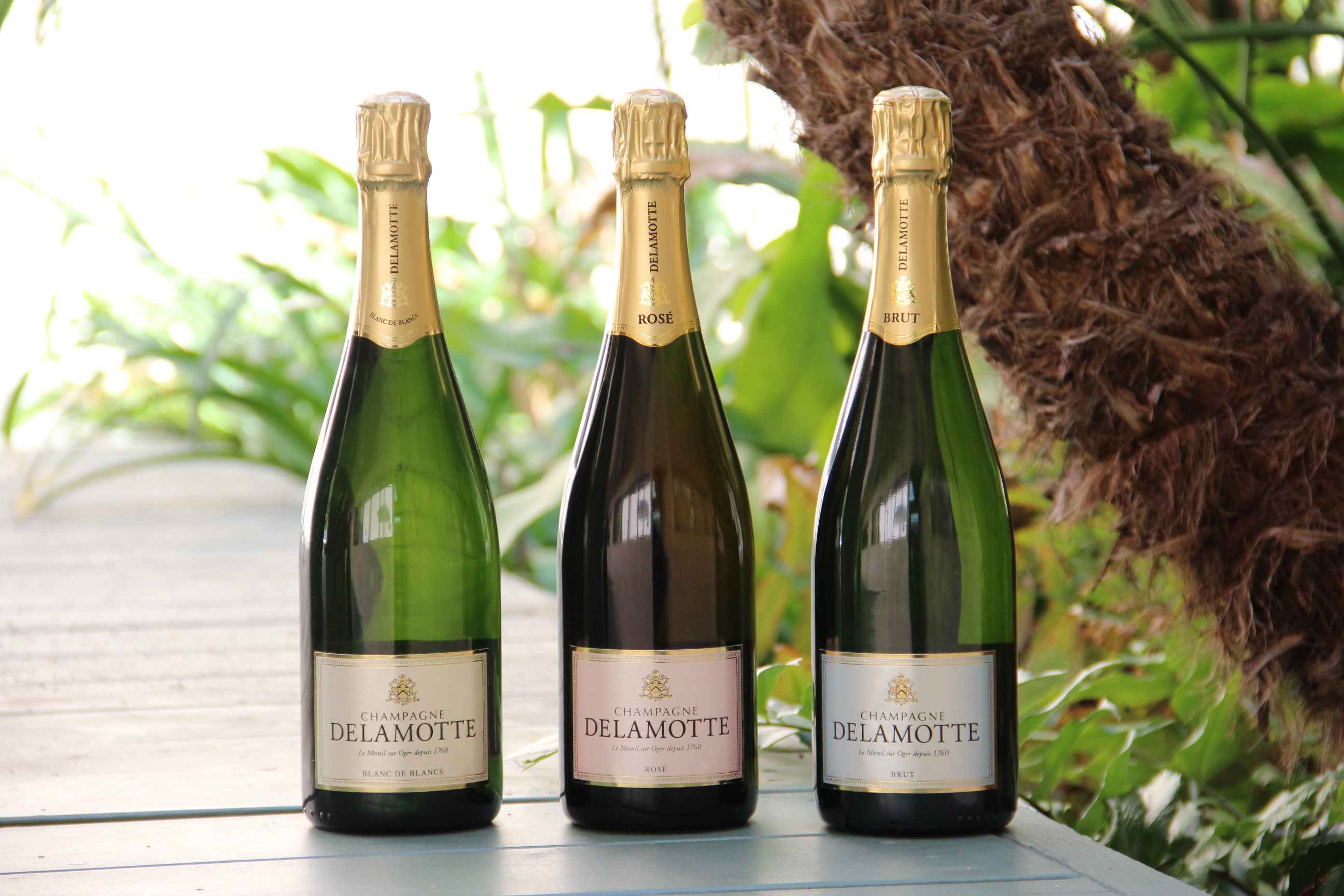 Champagne Delamotte Rosé: Delamotte Brut Rosé is made by the traditional saignée method, extracting color and complexity from the skins through maceration before and during fermentation. This traditional rosé method seldom used in Champagne because of a complex process. Pinot Noir is sourced from Grand Cru vineyards located in the South-East slopes of the Montagne de Reims : Bouzy, Ambonnay and Tours-sur-Marne. The Chardonnay is from Le Mesnil-sur-Oger. Every Champagne by Delamotte is entitled to Chardonnay and the rosé although, it is a 'saignée,' there is no exception. By co-fermenting the two grapes as opposed to blending two varietal wines, the complexity of each personality is preserved without hindering the elegant 'saignée' color. The balance between the dominant Pinot Noir and the smaller percentage of Chardonnay in the Delamotte Rosé gives this wine its beautiful, salmon-pink color. Delamotte rosé spends 3-4 years on the lees before disgorgement. Chardonnay: 20% Pinot noir : 80% Pale salmon color, with tiny bubble and a prominent nose of cherry, raspberry and strawberry aromas, this champagne is fresh, elegant and smooth.
All superb in their own right.