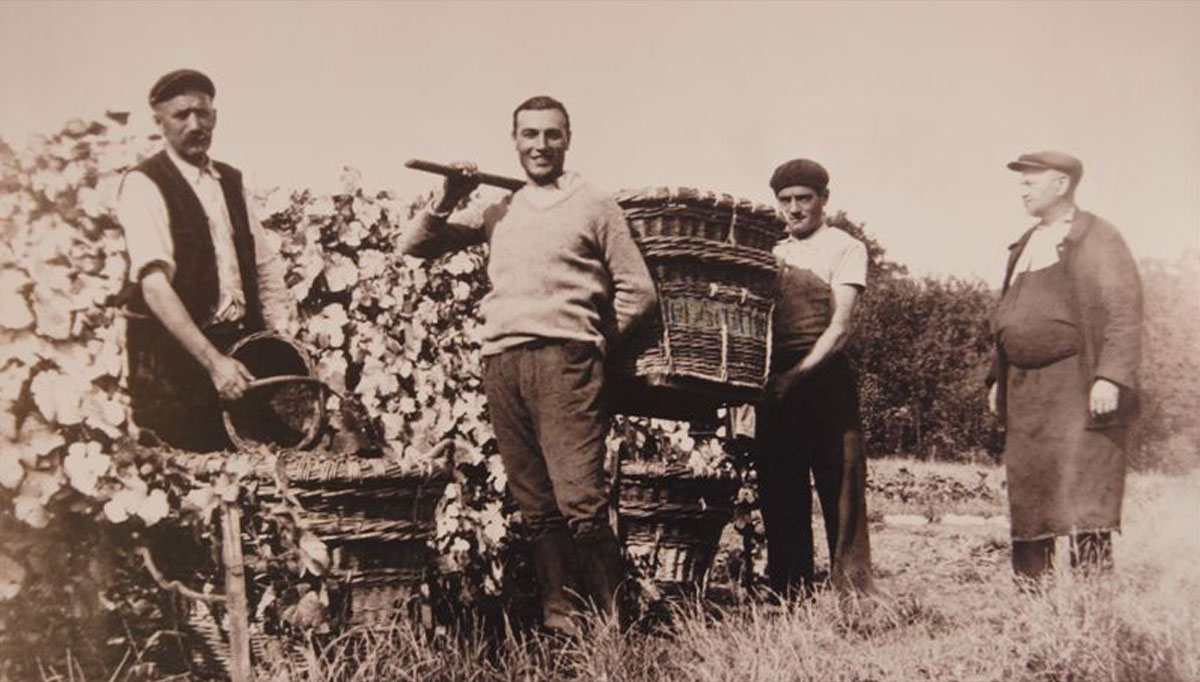 Charles Emile Ellner (middle)
"A bit edgy, a bit nervy, a bit heady… It is difficult to describe the effect Ellner Champagne has on your palate, or on your mind, but it doesn't leave you indifferent."
Family-owned, Champagne Ellner champagnes is located in the heart of Epernay in Champagne. At the end of the 19th century Charles Emile Ellner started acquiring small vineyards in the area before creating his company in 1905. Simultaneously he worked as a riddler* for a major house in Epernay.
(*riddling is the process of moving the sediment of yeast deposit, which forms during the bottle fermentation, from the side to the neck of the bottle so that it can then be removed. Before being replaced by machines in the late seventies, it was done manually by so-called "riddlers". A skillful riddler like Charles-Emile Ellner could turn 50,000 bottles in a day.)
His son Pierre perpetuated his father's work, continuing to increase the vineyards' surface beyond Epernay. Today, Jean-Pierre, one of Pierre's grandsons, along with his wife Michele, runs the company. His nephews Frederic and Arnaud Ellner manage vineyards and production. His daughters Emmanuelle Foulon Ellner and Alexandra Ellner also work at the estate. It was this third generation that guided the firm into the exacting third millennium, by restoring the buildings and modernizing entirely the production, while preserving the traditions.
The House of Ellner possesses 50 hectares of vineyards, producing 50% of the total grape crop spread over 15 villages.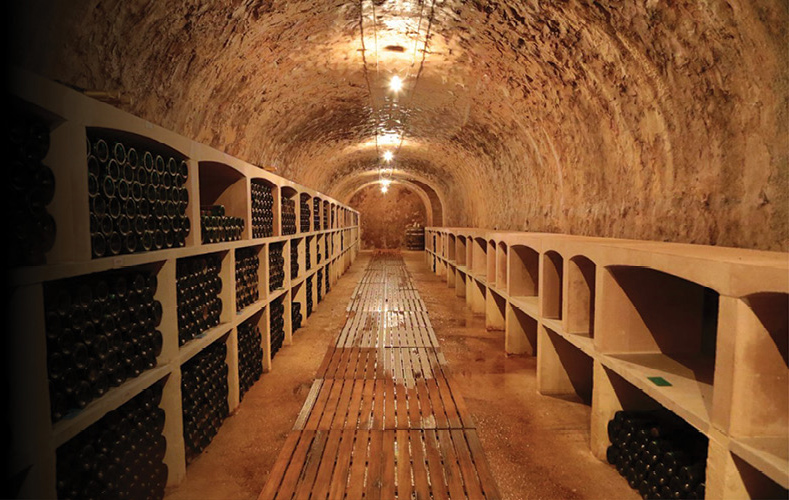 What makes this Champagne different?
None of Charles Ellner's wines see malolactic fermentation. It is known by the professional as MLF. This is a process after the primary fermentation whereby malic acid present in the grape must be converted into so-called lactic acid. During the primary, alcoholic fermentation, yeast enables sugar to be transformed into alcohol and carbonic gas: The yeast eats sugar until the resulting alcohol creates an environment which kills the yeast. Instead of yeast, it is a bacteria which conducts the conversion from sharper malic acid, into a milder acid. The wine appears rounder and softer even in its prime youth.
The fermentation occurs in stainless-steel tanks to preserve fresh fruit flavors (only the Chardonnay blended into the vintage wines spends a few months in giant oak barrels between primary fermentation and bottling). They are then left to sit on their lees for a minimum of 4 years (the law is only 18 months) to allow the wines to soften a bit, fill out, and become beautifully drinkable upon release. The family believes that only time will permit a Champagne wine to reveal its true origins.
The precision they employ to elaborate their Champagnes is their pedigree. A process of gentle and slow ageing in their 2 kilometers of underground cellars, which can hold up to 3 million bottles in their cray cellars. The company has an annual production of 800,000 bottles.
I have to admit that the most exciting part of writing these articles about Champagnes, is the incredible amount of information and houses that I did not know anything about. Charles Ellner is the perfect example. I had the privilege of discovering 3 champagnes from their domaine.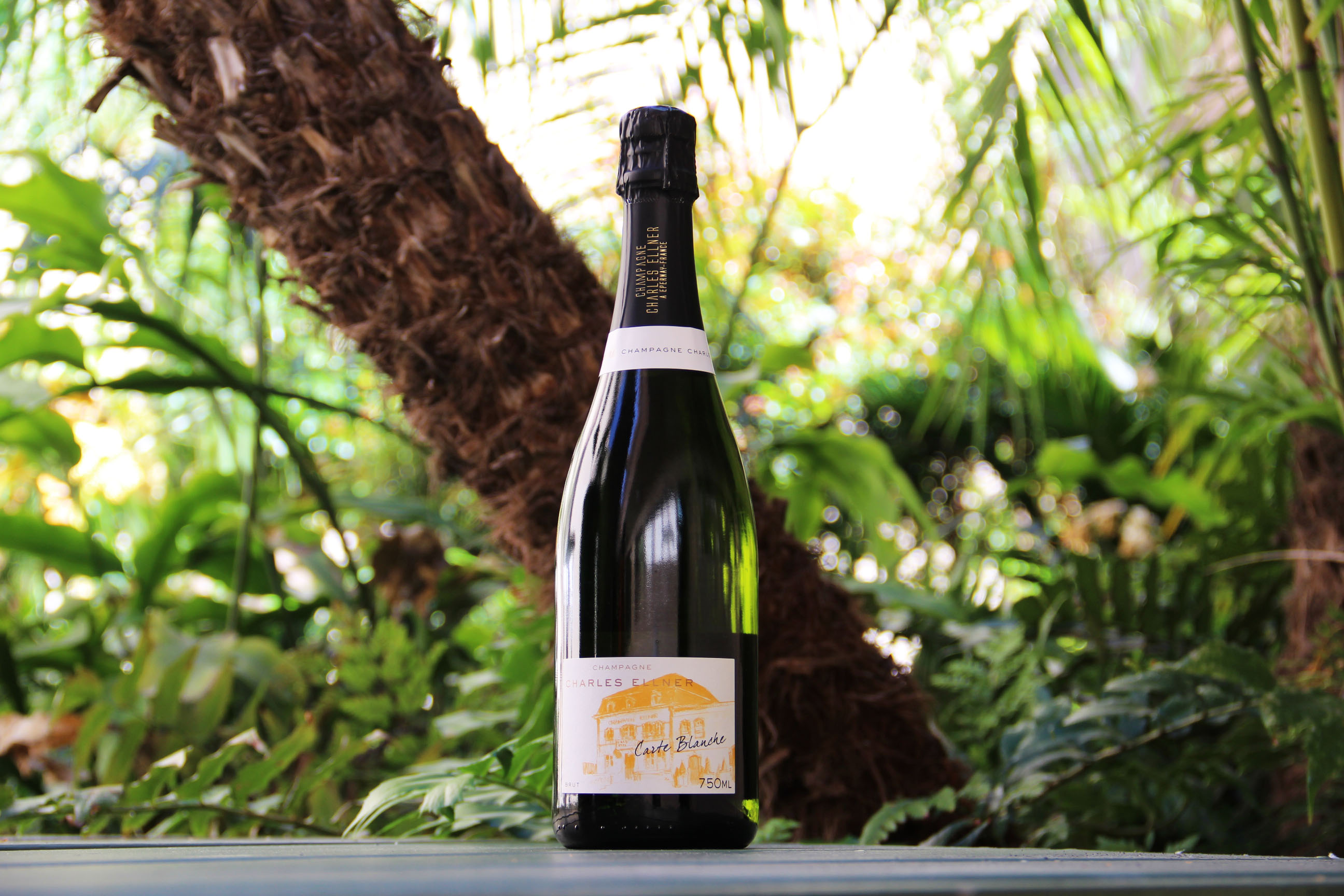 Carte Blanche brut
40% PETIT MEUNIER – 30% CHARDONNAY – 30% PINOT NOIR
Has a nice gold color, a fine nose, fresh and fruity. A bit harsh at first, it develops into a fully well-balanced wine at the end. The flavors of black currant, white peach and dry fruit are intense, very present and linger on the palate.
Price: $31.99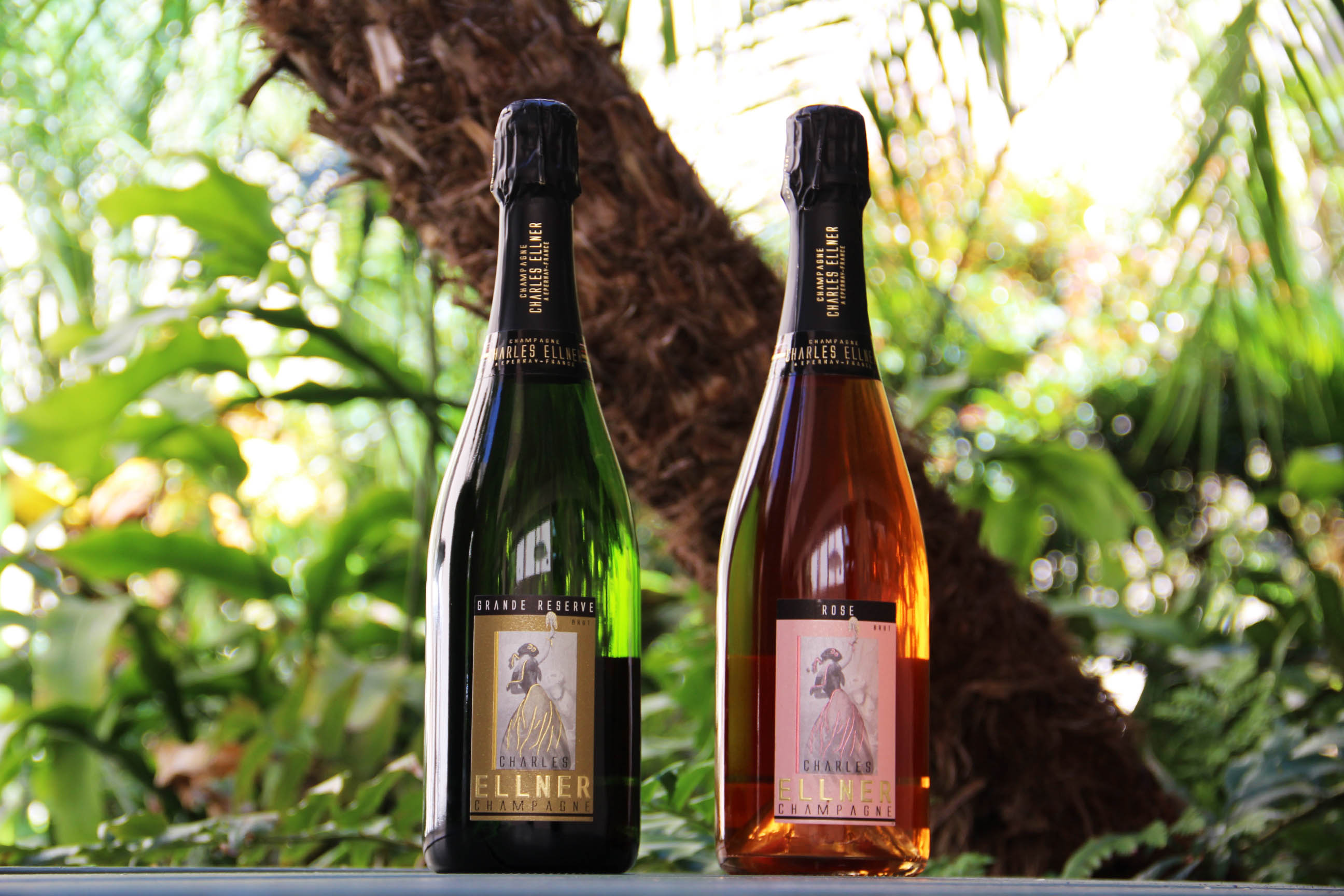 Rose Brut
50% CHARDONNAY – 50% PINOT NOIR
Has a red ruby color. Delicate on the nose, yet gifted of strong aromas with hints of strawberry. Well-balanced in the mouth, soft and generous. Drink it anytime. A lovely champagne.
Price: $44.99
Cuvee de Reserve Brut
60% CHARDONNAY – 40% PINOT NOIR
A pale gold color, almost transparent. Tasty and dry, it is a well-balanced wine which offers both a definite fruitiness up front, yet retaining its minerality. Fresh and lively. Great taste!
Price: $39.99