Nikki Leigh, Sami Gayle, Chaley Rose at 2017 Hollywood Beauty Awards
Couture gown designer, HAYARI PARIS has been making his mark in Hollywood this award season.
Hailing from Paris, France, Nabil's talents were noticed early on by École de la Chambre Syndicale de la Haute Couture Parisienne. He soon became creative director at a fashion house in the famous Parisian "Golden Triangle" district where he remained for 5 years. He created his own label in 2009.
With Crystal beads, lace and chiffon drapes… Nabil uses these materials to create a design especially for the specific woman wearing the one-of-a-kind gown. His magical and elegant collections are the direct result of French savoir-faire, combining the precision of structured cuts with the elegance of traditional luxury.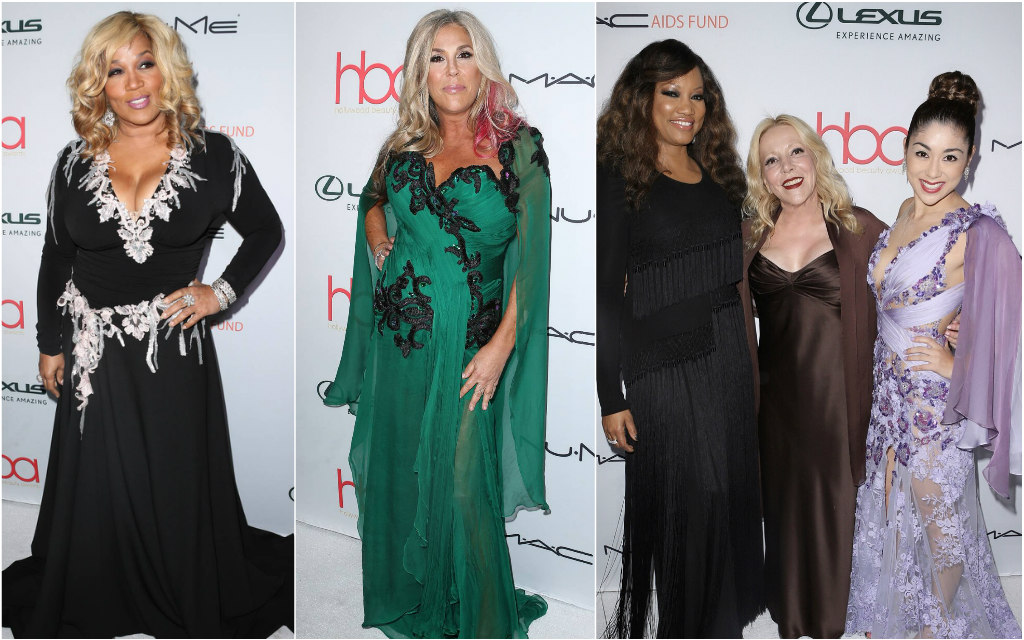 Kym Whitley, Lisa Stanley, Garcelle Beauvais with HBA founder/CEO Michele Elyzabeth & HBA Producer, Pamela Price (wearing Hayari)
In 2016, HAYARI was seen on the '16 New Beauty Award recipients Clare Bowen and Chaley Rose of "Nashville," at the 2nd Hollywood Beauty Awards.
This year, HAYARI stepped into the spotlight once again at the 2017 Hollywood Beauty Awards, designing for the HBA co-hosts: K-EARTH 101 radio star Lisa Stanley and comedian and "Fist Fight" star Kym Whitley. '17 New Beauty Award recipient and star of CBS' "Blue Bloods," Sami Gayle wore a unique and dazzling short-cut Hayari dress.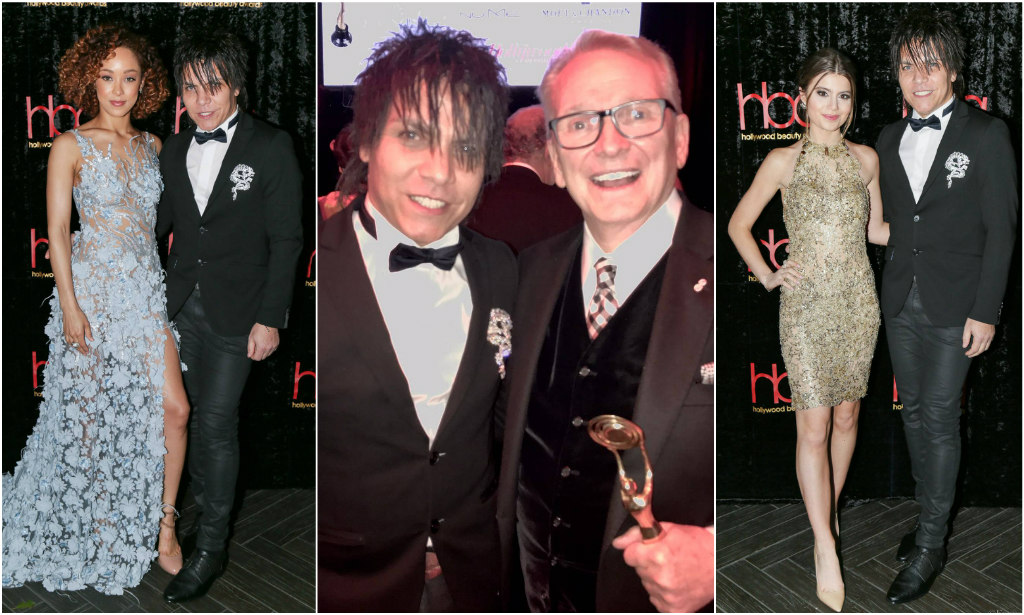 Nabil Hayari with Chaley Rose, '17 Hollywood Beauty Awards honoree Bob Mackie, Sami Gayle