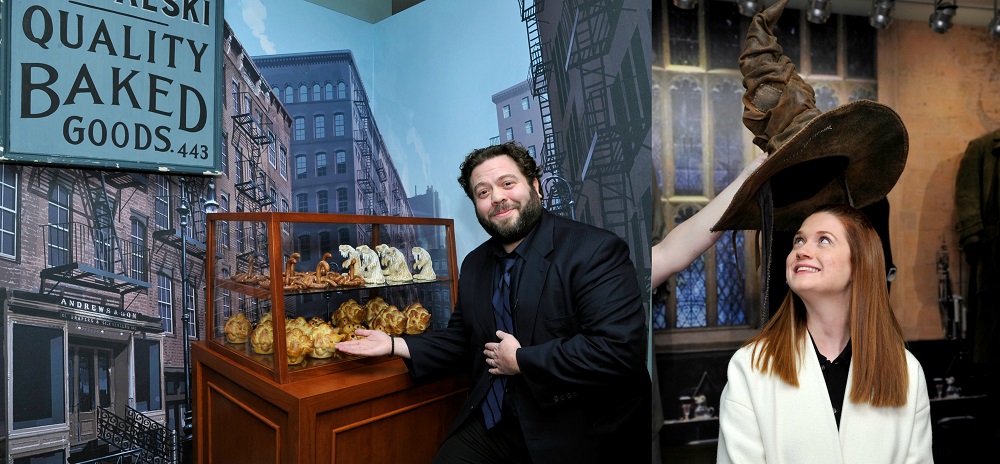 Warner Bros. Studio Tour Hollywood revealed its latest tour addition, From J.K. Rowling's Wizarding World: The Harry Potter and Fantastic Beasts Exhibit, with special guests Dan Fogler (Fantastic Beasts and Where to Find Them) and Bonnie Wright (Harry Potter film series). Opening to the public on December 9, 2016, the reimagined exhibit offers an up-close look at authentic props and costumes from Fantastic Beasts and Where to Find Them and the beloved Harry Potter films. Tour guests will now be able to explore how J.K. Rowling's Wizarding World has been brought to life on the silver screen over the past 15 years.
Fogler, who played the lovable No-Maj and aspiring baker, Jacob Kowalski, in Fantastic Beasts and Where to Find Them, when asked about seeing the exhibit for the first time said, "it's an absolute honor to be a part of this all."
When asked about what fans can look forward to in the new exhibit, Bonnie Wright, who portrayed Ginny Weasley in all eight Harry Potter films, said, "For fans these costumes and props were such a big part of the experience when watching Harry Potter. I think that's what is exciting, to see those details."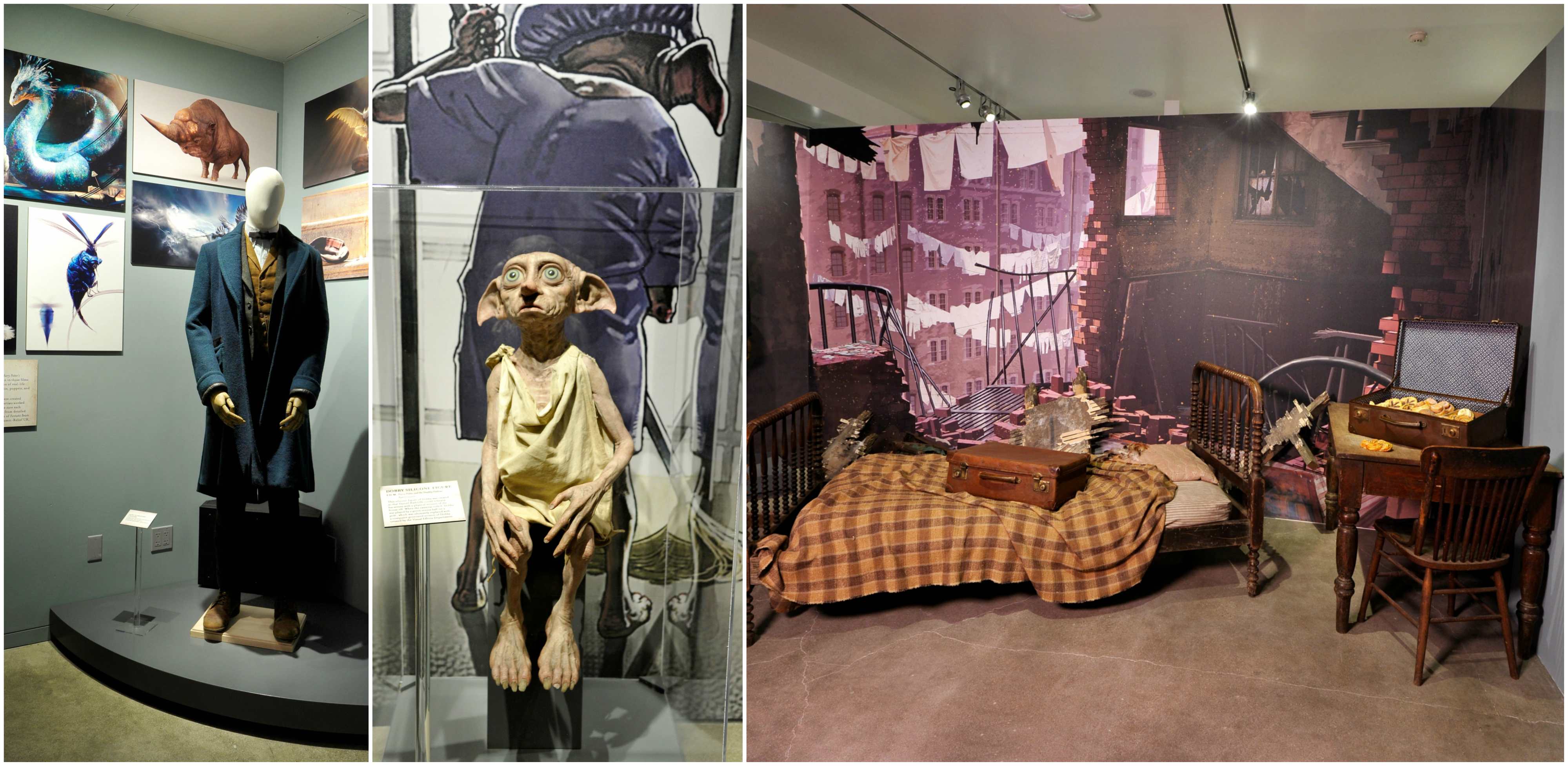 The expansion will take guests on a journey from concept art to final designs used on set. Tour guests will be able to see the detailed costumes of Lord Voldemort, from a young Tom Riddle to his rise as the Dark Lord. Guests will also have the opportunity to be sorted by the magical Sorting Hat into one of the four Hogwarts houses. This interactive experience will take place in front of a life like image of the Great Hall which will include costumes of iconic Hogwarts professors. As a finale to the exhibit, guests will be able to explore the newest film from the Wizarding World, Fantastic Beasts and Where to Find Them. Highlights of the Fantastic Beasts experience include costumes worn by Eddie Redmayne (Newt Scamander), Katherine Waterston (Tina Goldstein), Alison Sudol (Queenie Goldstein), Dan Fogler (Jacob Kowalski) and Colin Farrell (Percival Graves), as well as Newt's case of creatures.
"We are excited to let the world peer behind the lens to see how filmmakers develop the entertainment we love," said Danny Kahn, Executive Director, Warner Bros. Studio Tour Hollywood. "This experience will transport guests from Harry Potter's Hogwarts adventures back to 1926 New York, where Newt Scamander's misplaced magical case has found its home."
For more information, visit www.wbstudiotour.com.