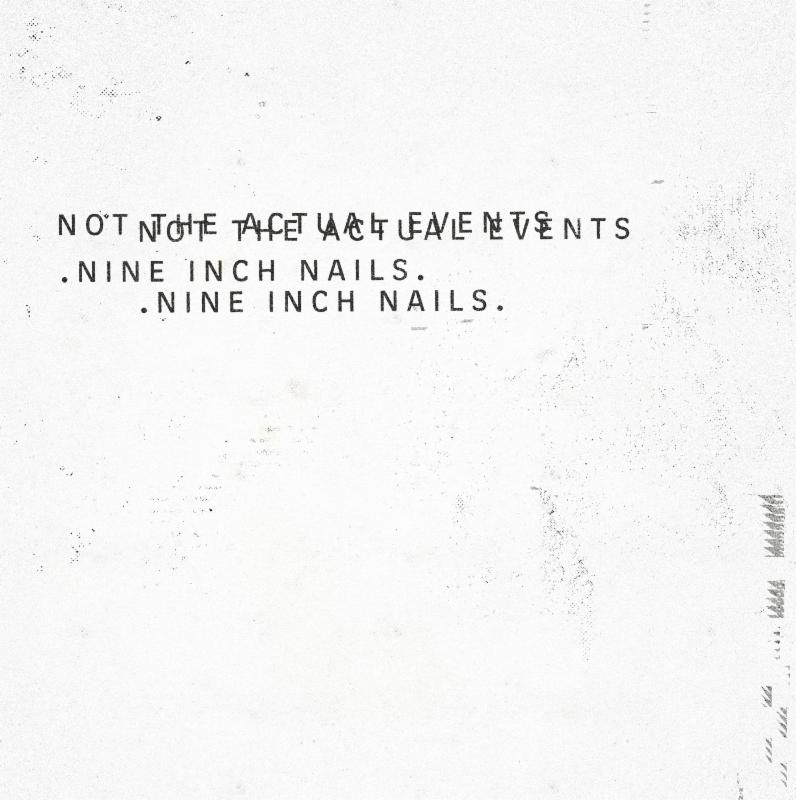 Late last year, Trent Reznor declared, "New NIN coming in 2016. Other stuff, too." The 'other stuff' included the scores for NASA's Juno short film, the climate change documentary "Before the Flood" (featuring the song "A Minute To Breathe") and the Peter Berg film "Patriots Day," set for wide release on January 13, 2017. Now, just in time, he makes good on the Nine Inch Nails side of things.
On December 23, Nine Inch Nails will self-release Not The Actual Events, a new five- song EP. It finds Reznor and now official bandmate Atticus Ross taking an unexpected left turn from 2013's Hesitation Marks and sounding unrecognizable from their current film work. "It's an unfriendly, fairly impenetrable record that we needed to make," says Reznor. "It's an EP because that ended up being the proper length to tell that story."
The pre-order for the EP launched on Nine Inch Nails' redesigned website, www.nin.com. Fans can pre-order two formats at the NIN store: 180g 1-sided vinyl and a unique limited digital + physical component version. The EP will be available on all digital platforms on December 23.