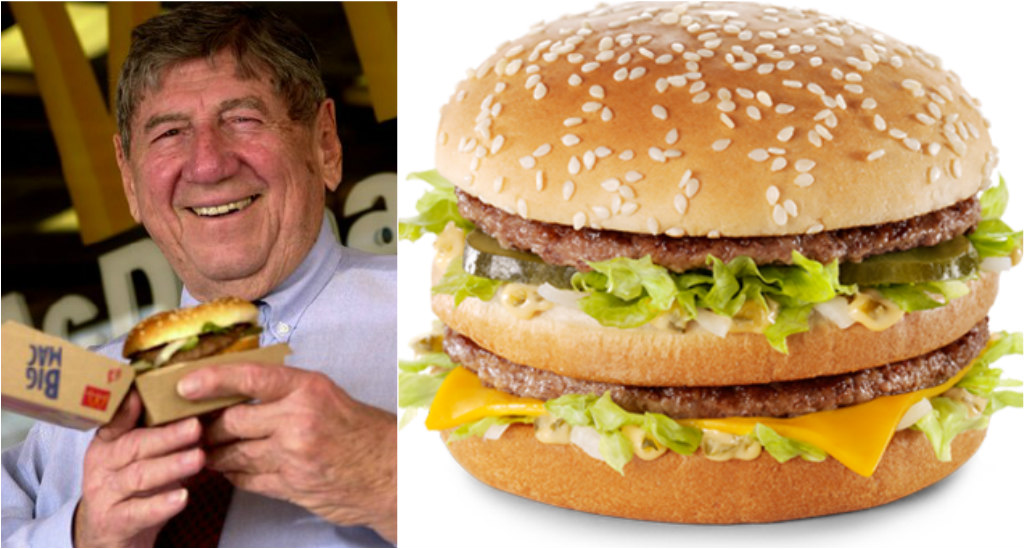 He's the man responsible for McDonald's famous Big Mac burger. Michael "Jim" Delligatti has died at the age of 98, according to reports.
USA Today reported that McDonald's spokeswoman Kerry Ford confirmed Delligatti's death. He passed at his home surrounded by his family on Monday night.
Delligatti had a franchise in the Pittsburgh-area. It was there, over 50 years ago, where he created the Big Mac with two all-beef patties, "special sauce," lettuce, cheese, pickles, onions on a sesame seed bun.
The next time you bit into a Big Mac, give a salute to Jim.