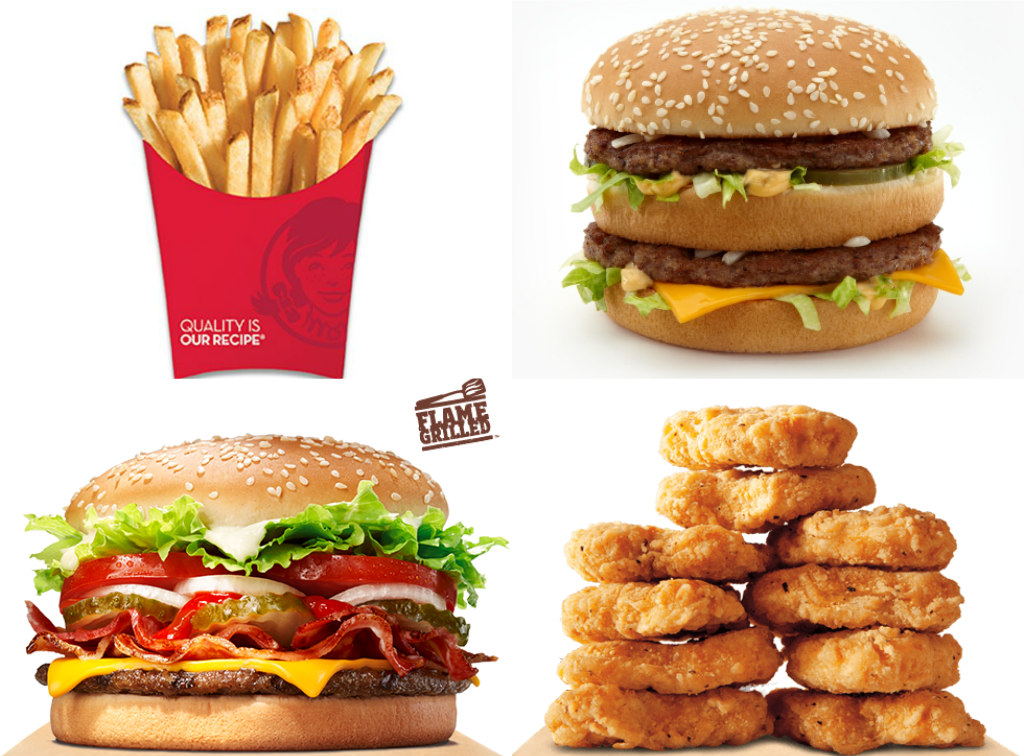 It's National Fast Food Day!!! (November 16th). Time to forget about your diet and drive-thru for a juicy burger, nuggets or – if you don't want to feel super guilty, just a order fries and a milkshake!
Check out the links below for current offers at our favorite fast food joints:
McDonald's: Download the McDonald's app for weekly deals like a free medium McCafe beverage and free hash browns with breakfast purchase.
Burger King: Click here for current promotion offers!
Wendy's: Check out their coupons or just that incredible $1 menu! You can get a burger, fries and a soda for under $4!
Arby's: Get a free Roast Beef Classic sandwich with the purchase of a drink when you sign up for emails here.
Subway: Sign up for text offers and get a free 6″ sub when you buy a 30 oz. drink plus weekly offers.
Taco Bell: Sign up online or download their app for exclusive offers.