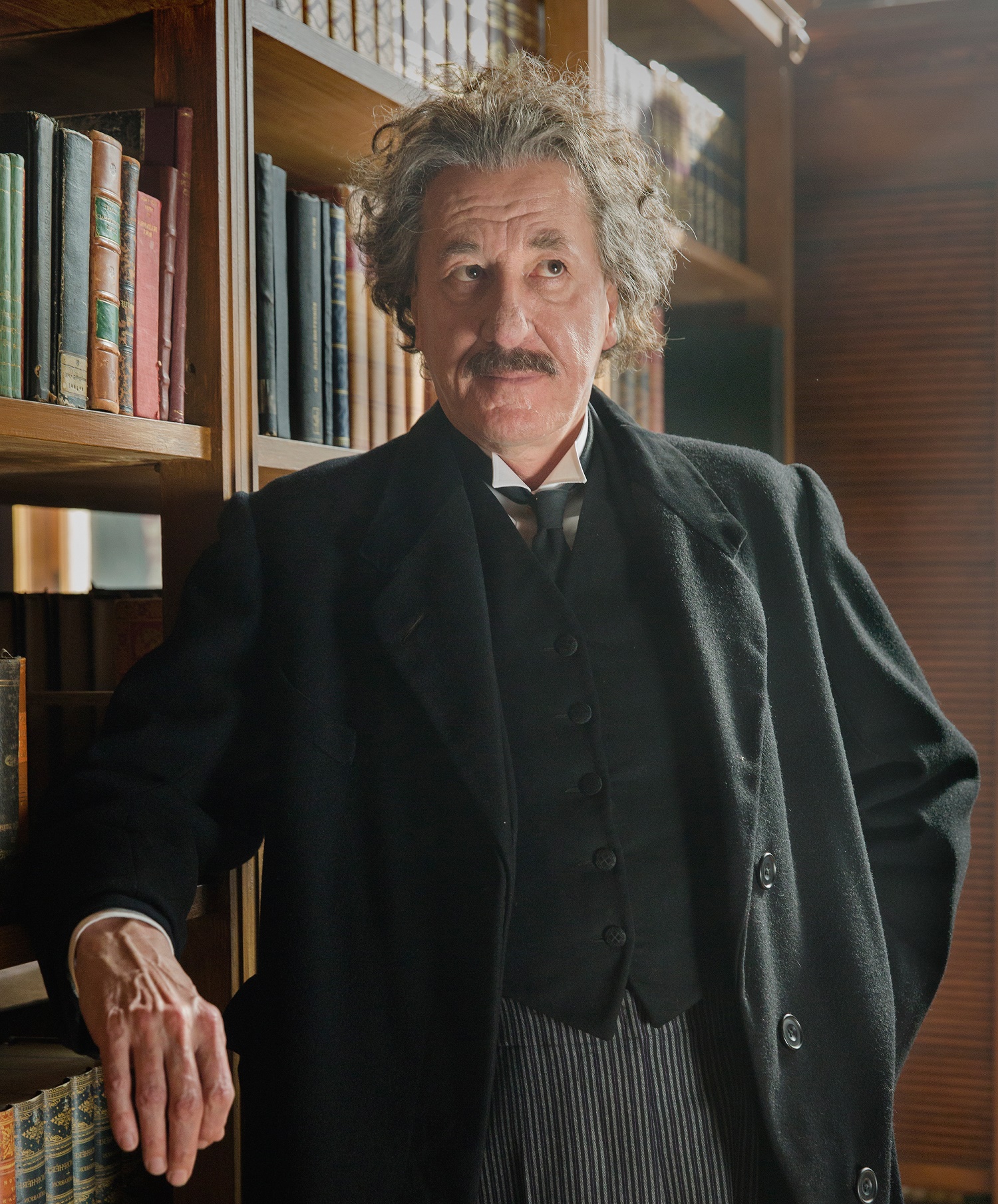 With production underway in Prague on the upcoming 10-part anthology series GENIUS, National Geographic Channel released first-look photos of Geoffrey Rush ("The Kings Speech," "Pirates of the Caribbean," "Shine") and Johnny Flynn ("Clouds of Sils Maria," "Song One," "Lovesick") in character as Albert Einstein. Flynn portrays the legendary scientist in his early years, with Rush taking over as Einstein reaches the prime of his career.
Through 10 episodes, GENIUS will chart how an imaginative, rebellious patent clerk, who couldn't get a teaching job or a doctorate, unlocked the mysteries of the atom and the universe. Each episode will explore Einstein's extraordinary scientific achievements, along with his volatile, passionate and complex personal relationships.
The first episode will be directed by Imagine's Ron Howard, his first time directing a scripted prime-time drama. The series is based on Walter Isaacson's critically acclaimed book "Einstein: His Life and Universe," adapted by writer Noah Pink, and will air in 2017 on the National Geographic Channel in 171 countries and 45 languages.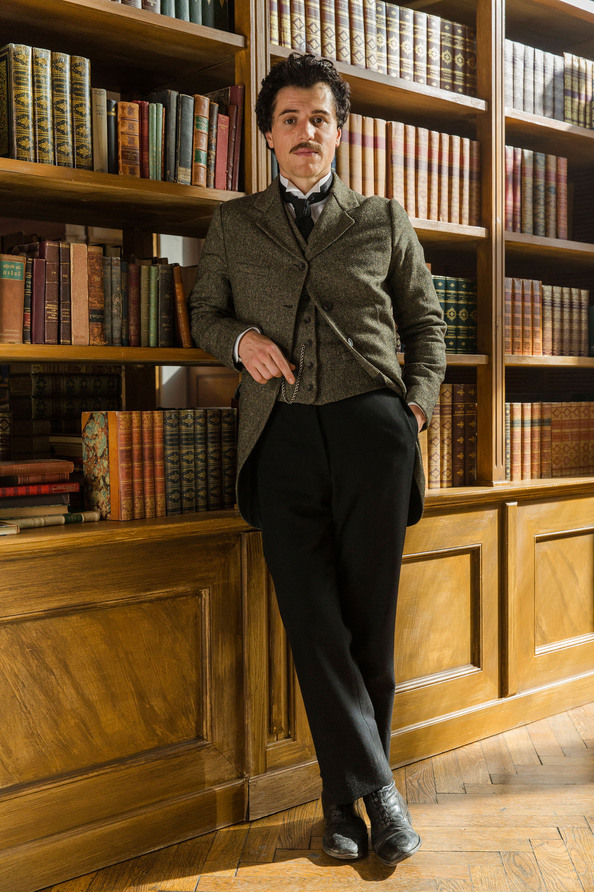 Rush and Flynn are joined in the cast by Emily Watson, Michael McElhatton, Seth Gabel, Samantha Colley, Richard Topol, Vincent Kartheiser and others.
GENIUS is executive produced by Imagine's Brian Grazer, Ron Howard and Francie Calfo, and co-produced by Anna Culp; from OddLot Entertainment, Gigi Pritzker and Rachel Shane will executive produce and Melissa Rucker will co-produce; Sam Sokolow and Jeff Cooney from EUE/Sokolow will also executive produce. Pink will also co-executive produce alongside showrunner Ken Biller. For National Geographic Channels, Carolyn G. Bernstein is executive vice president and head of global scripted development and production.