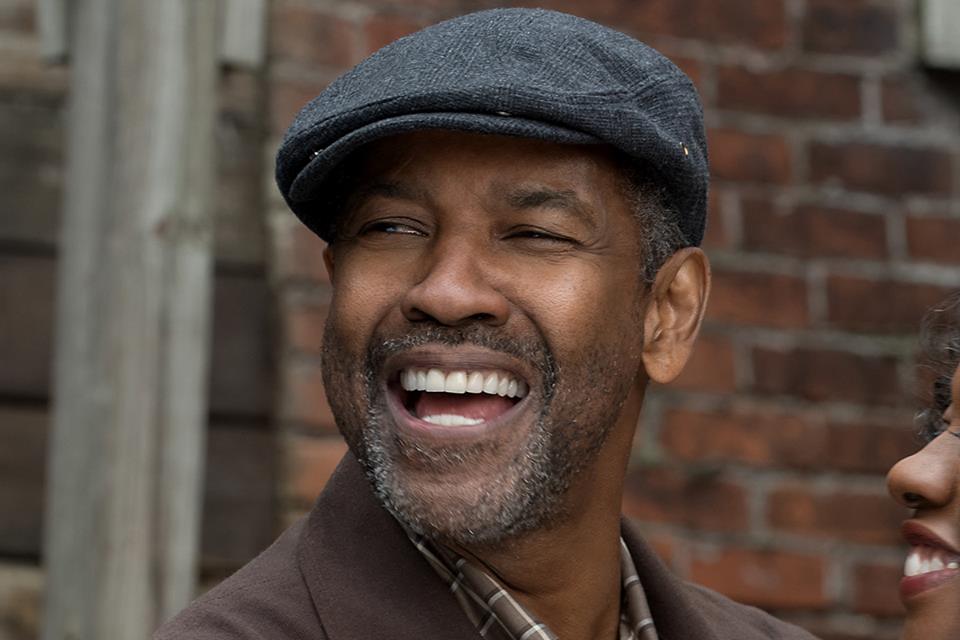 Denzel Washington will receive the Maltin Modern Master Award at the 32nd annual Santa Barbara International Film Festival. Washington will be honored for his longstanding contributions to the film industry culminating with Paramount's upcoming Fences which he directs, produces, and stars in. Leonard Maltin, for who the award was recently renamed after, will return for his 26th year to moderate the evening. The award will be presented on Thursday, February 2, 2017 at Santa Barbara's historic Arlington Theatre.
SBIFF Executive Director Roger Durling stated, "Denzel Washington directing, producing and acting in Fences defines the Modern Master for the 21st Century."
In theaters Christmas Day, Fences is the story of Troy Maxson (Washington), a mid-century Pittsburgh sanitation worker who once dreamed of a baseball career, but was too old when the major leagues began admitting black players. He tries to be a good husband and father, but his lost dream of glory eats at him, and causes him to make a decision that threatens to tear his family apart.
The Modern Master Award was established in 1995 and is the highest accolade presented by SBIFF. The 32nd annual Santa Barbara International Film Festival will take place from Wednesday, February 1 through Saturday, February 11.
For more information, and to purchase tickets, festival passes and packages, please visit www.sbiff.org.