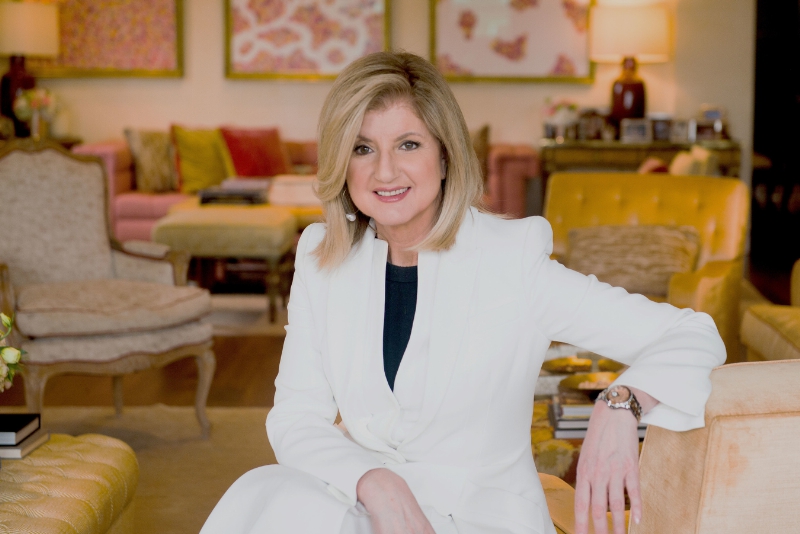 Thrive Global, Arianna Huffington's new and groundbreaking venture, has launched. The company aims to revolutionize the way we work and live by offering companies and individuals science-based solutions to lower stress and burnout, and enhance well-being and productivity.
Thrive Global rejects the myth that burnout is the price we must pay for success. The company takes a multi-tiered approach to ending the epidemic of stress and burnout, with mutually reinforcing core elements that include: 1) corporate trainings with leading partners; 2) a media platform designed to be the global hub for the conversation about well-being and productivity; and 3) an e-commerce platform that offers top technology and well-being products that individuals can use to help them move from surviving to thriving. All three components work together to create sustainable change.
"We are at an inflection point in history where technology has granted us powers that accelerate the speed of life beyond our capacity to cope," said Arianna Huffington, Founder and CEO of Thrive Global. "Thrive Global is born in response to this need to take control of our lives and offer new strategies and tools, based on the latest science, to address the unintended consequences of these profound and invasive changes."
After disrupting the world of media in 2005 with the launch of The Huffington Post, Arianna is now disrupting the way we work and live both at the corporate and individual levels with the rapidly expanding Thrive Global organization, based in New York City.
To learn more, visit thriveglobal.com.