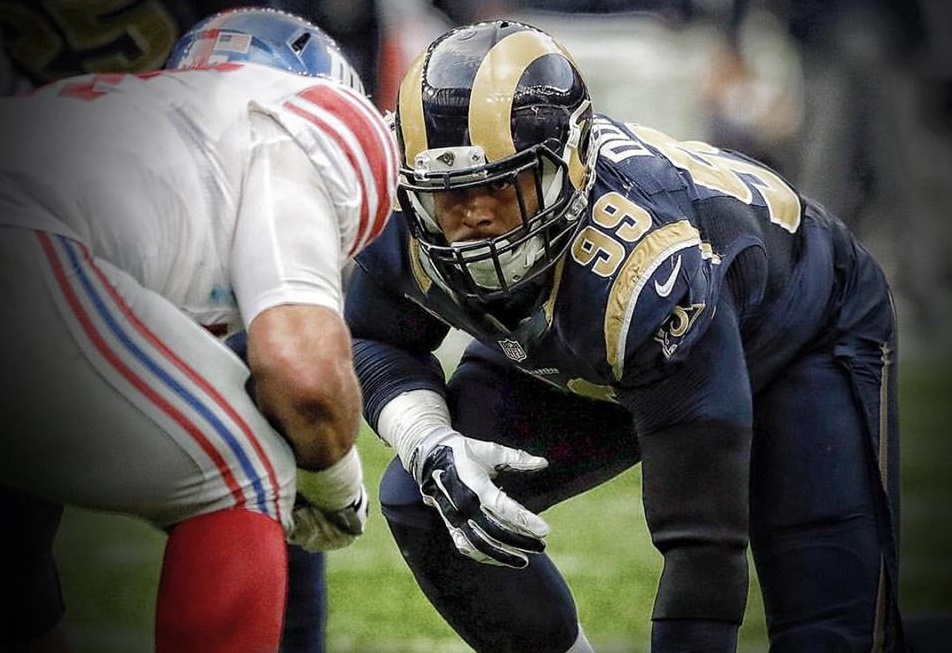 The Los Angeles Rams lost to the New York Giants 17-10 due to a lackluster offensive performance. Sunday's game was played across the pond at Twickenham Stadium in London.
Quarterback Case Keenum was inconsistent; he threw a couple perfect deep balls to receivers Kenny Britt and Brian Quick, but finished the game with four interceptions. Three of the four occurred during the Rams' final three offensive possessions, stifling any hope Los Angeles had of winning.
"Every week it's a different story," said Rams head coach Jeff Fisher. "Last week [we had] the points against Detroit and [we weren't] good enough on defense. This week I thought we played respectable on defense and we just didn't get the points."
Sure enough, the same defense which struggled to stop Detroit last week was able to keep the Giants in check. Opposing quarterback Eli Manning didn't record a touchdown pass, and his offense only managed 13 first downs the entire game. One of the Rams keys to victory was how they'd be able to maintain star New York receiver Odell Beckham Jr. After eight catches for 222 yards last week, Beckham was held to five catches for 49 yards in London.
In spite of Keenum's four picked off passes–one of which was returned by Giants defensive back Landon Collins in a thrilling, cross-field display–Fisher didn't pin the loss on his starting quarterback.
"We didn't lose this game because of quarterback play," said Fisher. "We lost it at some other positions."
In fairness, the interceptions were bad luck. Collins' pick-six recovery came after Tayvon Austin tipped Keenum's pass into the air and up for grabs. The fourth interception happened because of a untimely miscommunication between Keenum and Quick.
So, is it time to replace Keenum with prized draft pick Jared Goff? The upcoming bye week would be the time to do it. However, according to Fisher, Keenum's job is safe.
"I'm staying with Case [Keenum]," said Fisher. "He had a couple of tips, [which] aren't necessarily his fault, and Brian [Quick] didn't get the audible adjustment at the end."
Perhaps some criticism should fall on Fisher and his coaching staff. The Rams committed eight penalties while the Giants only committed three. That's been a narrative of the season; after seven games, the Rams rank 28th in penalties. That's unacceptable and correlates to a lack of discipline. If Fisher wants to improve, sure the turnovers have to decrease, but all of the mental errors must be taken care of.
Hopefully, the upcoming bye week gives Los Angeles a chance to improve and head into the second half of the season strong.