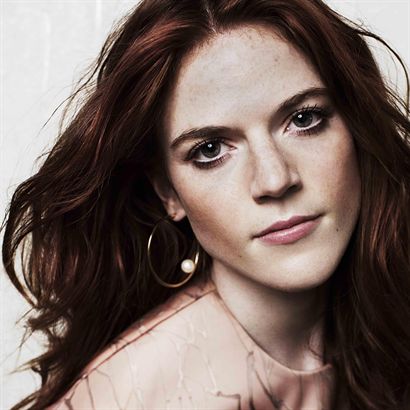 Best known for "Game of Thrones," Rose Leslie has now joined the cast of the new edition of "The Good Wife" on CBS All Access, the CBS Television Network's subscription video on-demand and live streaming service. Leslie will play Maia, Diane's goddaughter who joins her firm just after passing the bar, and is a key part of Diane's plan for the future.
As previously announced, the new series will pick up one year after the events of the final broadcast episode of "The Good Wife." In the series, an enormous financial scam has destroyed the reputation of a young lawyer, Maia (Rose Leslie), while simultaneously wiping out her mentor Diane Lockhart's savings. Forced out of Lockhart & Lee, they join Lucca Quinn at one of Chicago's pre-eminent law firms. Leslie joins Emmy Award winner Christine Baranski, who will reprise her role as Diane Lockhart, and fan favorites Cush Jumbo as Lucca Quinn and Sarah Steele as Marissa Gold.
Leslie is a Scottish actress perhaps best known for her roles as Gwen Dawson in the drama series "Downton Abbey," and as Ygritte in the fantasy series "Game of Thrones." Her additional television credits include the UK series "Luther" and "Utopia."
Leslie's film credits include "The Last Witch Hunter," "Morgan" and "Sticky Notes," among others.
The CBS All Access new edition of "The Good Wife" will debut in February 2017 with a special broadcast on the CBS Television Network, then move exclusively to CBS All Access.