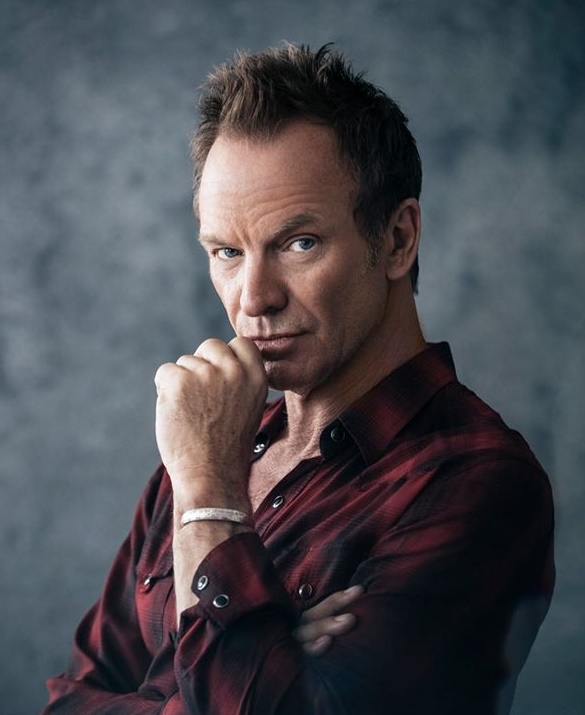 Sting will be honored with "The American Music Award of Merit" at the "2016 American Music Awards."
The iconic musician will take to the stage to perform a medley of songs, including the raucous first single, "I Can't Stop Thinking About You" off his new rock/pop album, "57th & 9th," as well as some of his greatest hits. This will be Sting's American Music Awards performance debut. He joins previously announced show opener Bruno Mars. The "2016 American Music Awards," the world's biggest fan-voted award show, will broadcast live from the Microsoft Theater in Los Angeles on Sunday, November 20, at 8:00 p.m. EST on ABC.
The "American Music Award of Merit" is only given to artists who have made truly exceptional contributions to the music industry. The award was last given in 2008 to Annie Lennox. Previous honorees include Garth Brooks, Johnny Cash, Gloria Estefan, Whitney Houston, Janet Jackson, Michael Jackson, Billy Joel, Bon Jovi, Paul McCartney, Willie Nelson, Prince and Frank Sinatra.
Composer, singer, actor, author, and activist – Sting was born in Newcastle, England before moving to London in 1977 to form The Police with Stewart Copeland and Andy Summers. The band released five studio albums, earned six Grammy Awards and two Brits and was inducted into The Rock and Roll Hall of Fame in 2003.
Since 1989, Sting has released fourteen solo albums and received an additional 10 Grammy Awards, two Brits, a Golden Globe, an Emmy, three Oscar nominations, Billboard Magazine's Century Award, and MusiCares 2004 Person of the Year. Also a member of the Songwriters Hall of Fame, he received the Kennedy Center Honors in December of 2014. Throughout his enduring career, he has sold close to 100 million albums from his combined work with The Police and as a solo artist. In 2015, Sting received a Tony Award nomination for Best Original Score for his Broadway musical, The Last Ship.