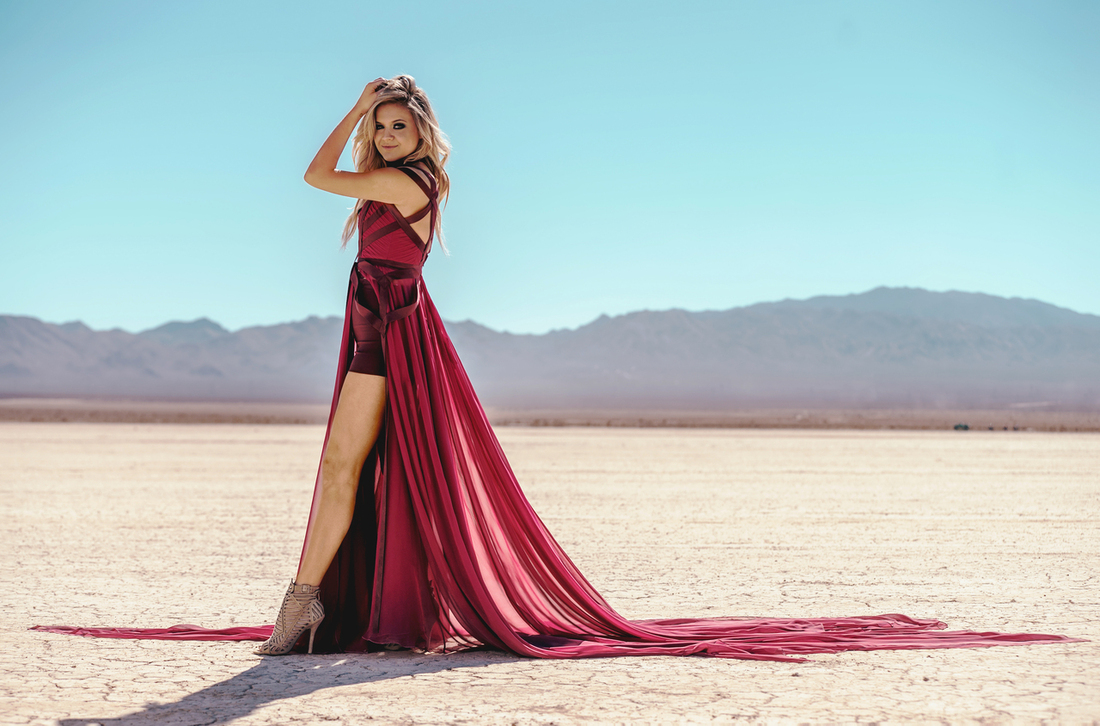 With her third #1 hit "Peter Pan," Kelsea Ballerini is the only female artist in country music history, including female duos and groups, to go #1 with her first three consecutive singles from a debut album.
Topping both Country Aircheck and Billboard Country Airplay charts this week, "Peter Pan" earns double #1's on Billboard by also landing atop the Hot Country Songs chart. Following Florida Georgia Line's impressive 18-week reign at #1 with "H.O.L.Y.," Ballerini is the first woman to reach #1 on Billboard's Hot Country Songs and Country Airplay charts simultaneously. Additionally, "Peter Pan" also reached its highest selling singles week at 26,652 units according to Nielsen Soundscan.
The excitement around these #1's come on the heels of her breathtaking performance of "Peter Pan" on the Canadian Country Music Awards last night (9/11). The festivities will continue today as the Black River Entertainment artist returns to Nashville to celebrate both her 23rd birthday and third #1 single on country radio with family, friends, and team.
Nominated in two categories – New Artist of the Year and Female Vocalist of the Year – at the 50th annual CMA Awards on November 2, Ballerini also holds the distinction of having written all three GOLD-certified songs from her debut album THE FIRST TIME including the PLATINUM-certified debut single, "Love Me Like You Mean It." Produced by Forest Glen Whitehead and Jason Massey, THE FIRST TIME showcases Ballerini's skillful songwriting on each of the 12 songs.
Written by Ballerini, Jesse Lee, and Forest Glen Whitehead, "Peter Pan" is flying high digitally too with more than 22 million streams on Spotify worldwide and the epic adrenaline-fueled music video, directed by Kristin Barlowe, is nearing 15 million views on Vevo.