Summer is here and white clothing will dominate once again. Naturally, we all want to look our best. However, it is a fact that white pants can make your figure appear bigger than it really is. It's not a small affair to find the perfect pair, but I found one company that provides you with both looks and comfort. It's called: SlimSation.
The secret is in their flexible tummy control panel which works for casual and formal styles. It will give your figure a flattering smooth slim figure, making you feel 10 pounds lighter. Each pair of SlimSation pants works to contour your waist, slim your tummy, and shape your hips. With many styles, colors and cuts to choose from including capris, relax pants and leggings. SlimSation also offers a variety of styles of jeans whether you prefer skinny jeans or boyfriend cuts.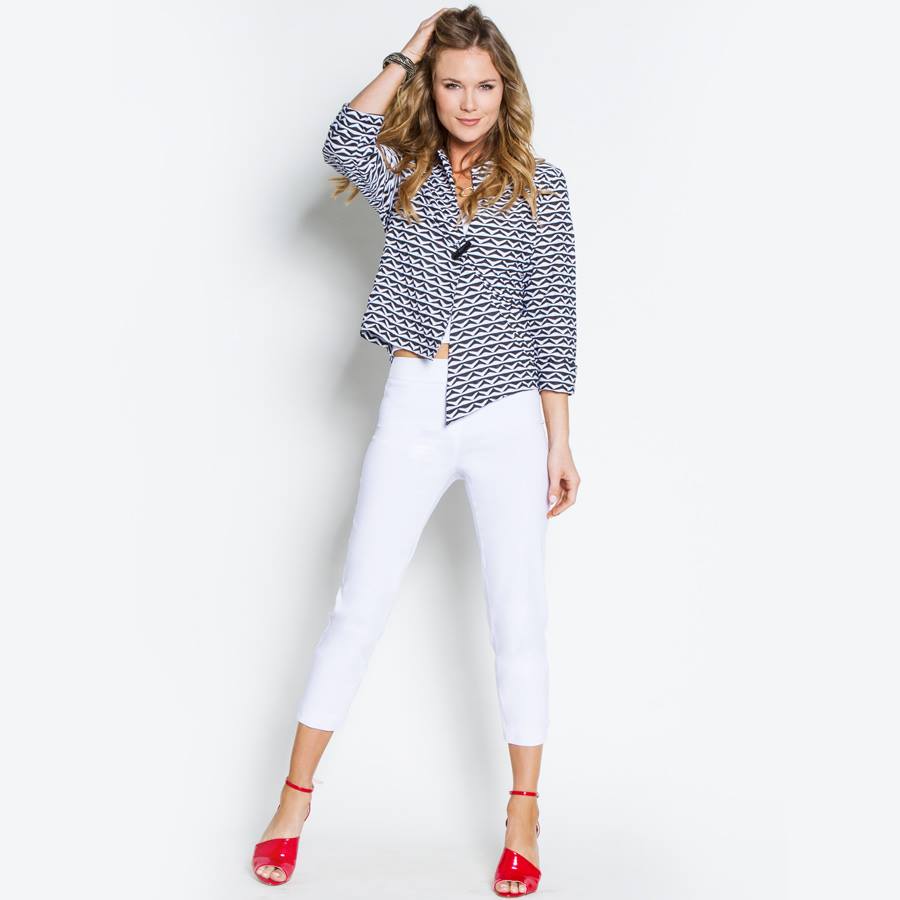 The brain behind the brand is Design Director John Bourgeois who began his journey as an award-winning designer for Jerell Inc., where his entrepreneurial spirit took him from designing for award-winning industry companies to launching his revitalized clothing line- Multiples in 2008.
"Our customers & friends were constantly asking for a pant that would fit well but also reflect a stylish look that wasn't too outdated," John said.
So he decided to concentrate his efforts into creating the perfect fitting pant, an essential staple piece to wear and enjoy every day. After extensive wear-testing, and re-designing, he perfected the perfect staple pant that moves with you all day long and keeps you looking slim.
"I want the SlimSation woman to have a modern style that feels great as well!" he added.
I chose a black pair of capris ($59 ), which is a blend of rayon, nylon and spandex. I also got their Techno Twill Narrow Pants ($69), the perfect stretch blend of Rayon, Nylon and Spandex. Machine washable.
I guarantee that you can look and feel great. By all means, try SlimSation and let me know how you like it.
Thanks to John for making me look my best!