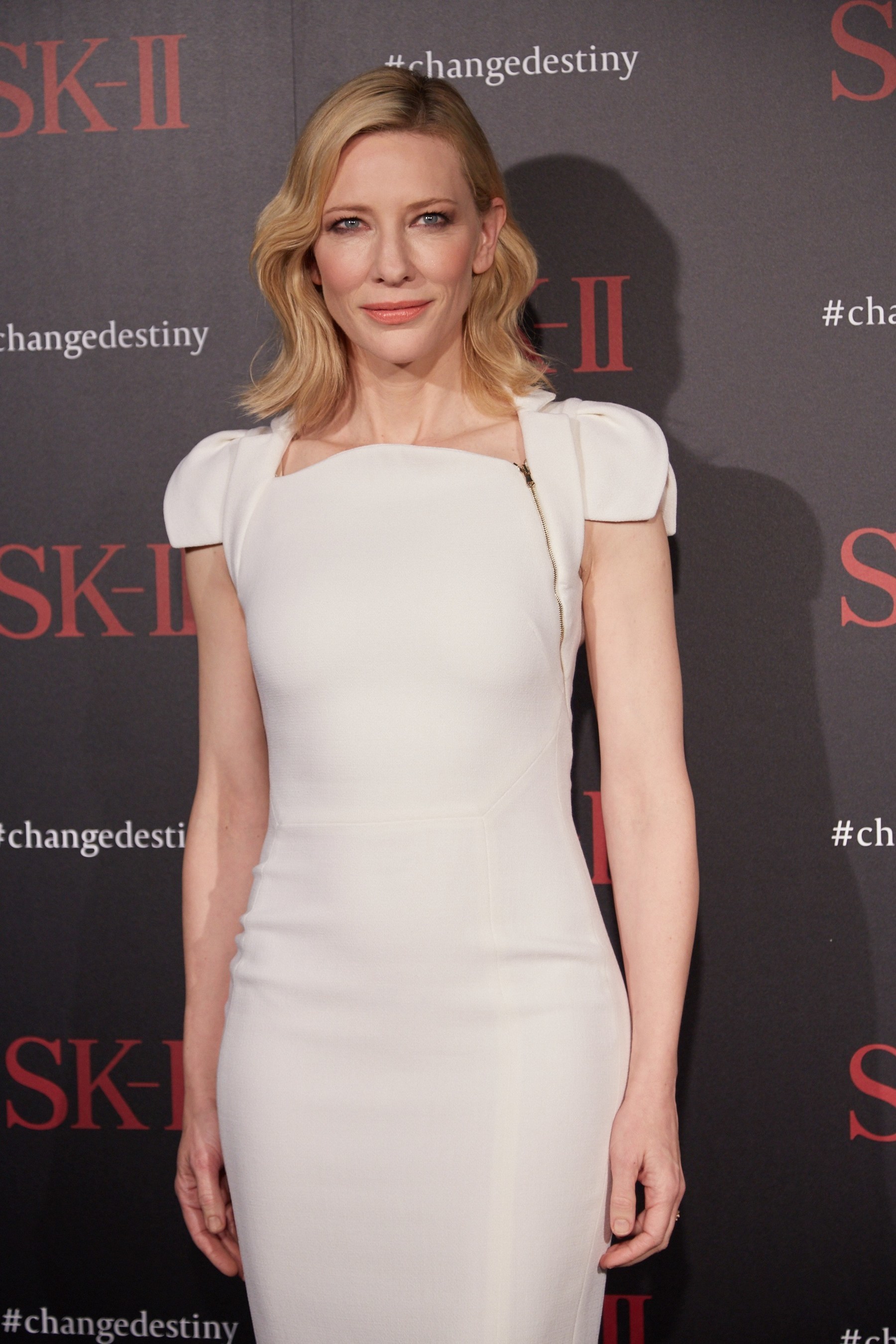 Luxury skincare brand SK-II held its inaugural North American #ChangeDestiny forum chaired by global ambassador, Cate Blanchett and attended by digital pioneer and entrepreneur, Michelle Phan and acclaimed singer-songwriter, Anggun.
Inspired by the stories of millions of SK-II users who have shared how the brand's products made it possible for their skin to #ChangeDestiny, SK-II has moved beyond products alone. The brand has committed to empowering women to take control of their futures and achieve their aspirations through the #ChangeDestiny campaign.
Lending her own stories of change to the cause, Cate shared her personal #ChangeDestiny video and talked other moments where embracing change had lead to the most pivotal and fulfilling moments in her life – both personally and professionally.
Cate Blanchett comments: "It's been a fascinating experience working with SK-II on its #ChangeDestiny campaign as I have had the opportunity to reflect on the big moments of change in my own life. It has given me pause to recognize the significance of changes that have ultimately resulted in the most extraordinary experiences. I've realized that embracing the fear of change has resulted in my life becoming much richer."
With the 88th Academy Awards only days away, Cate also shared the strong story of change that was drawn to her character Carol, in the film of the same name.
"The chance to play Carol was a privilege. The complexities of Carol herself, in some ways, mirror many women's lives even today and the struggles we face with ourselves. However, it was Carol's great sacrifice to lead an authentic life and the change that came from it that I found so poignant. The beauty of the story for me was her brave choice to be herself in spite of enormous societal pressure." Cate finishes.
Joining Cate at the SK-II #ChangeDestiny event to share her incredible story of change and how she is now inspiring change in others was digital pioneer and successful beauty entrepreneur, Michelle Phan.