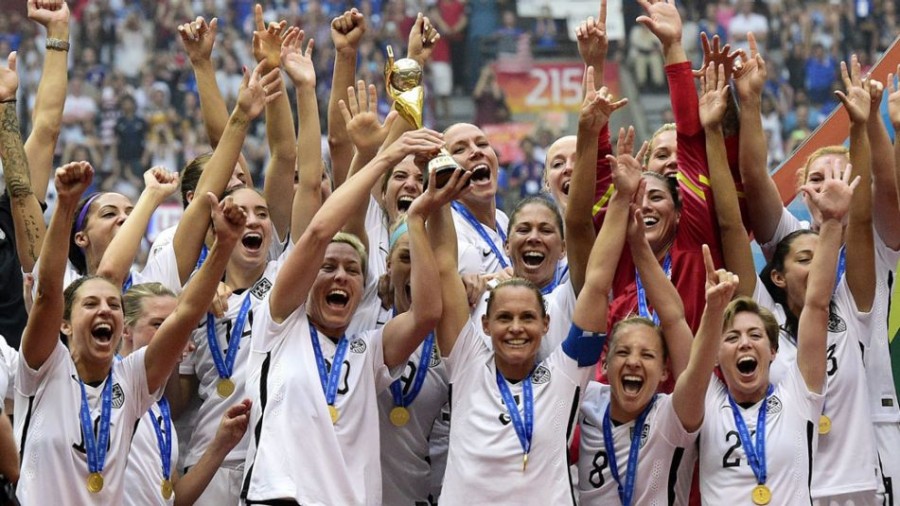 Photo: http://www.foxsports.com/presspass
Team USA took the World Cup trophy home for the first time in 16 years. The United States beat Japan in a 5-2 victory on Sunday in Vancouver.
USA's Carli Lloyd was breaking plenty of records throughout the game, gaining her the Golden Ball award, which makes Lloyd the best player at the World Cup this year. Lloyd scored three times, the first hat-trick in a women's final, to lead the United States.
Lauren Holiday and Tobin Heath had the other goals for the United States. Not only did the players break records on the field, but also on the screen. The game posted a prodigious 15.2/27 metered market household rating/share (7:00-9:00 PM ET), according to Nielsen. It is the highest metered market rating ever for a soccer game in the U.S. on a single network, surpassing the previous mark set for the Women's World Cup final between the USA and China in 1999 on ABC (13.3 mm rating).
Here come the spokesperson deals for Lloyd!