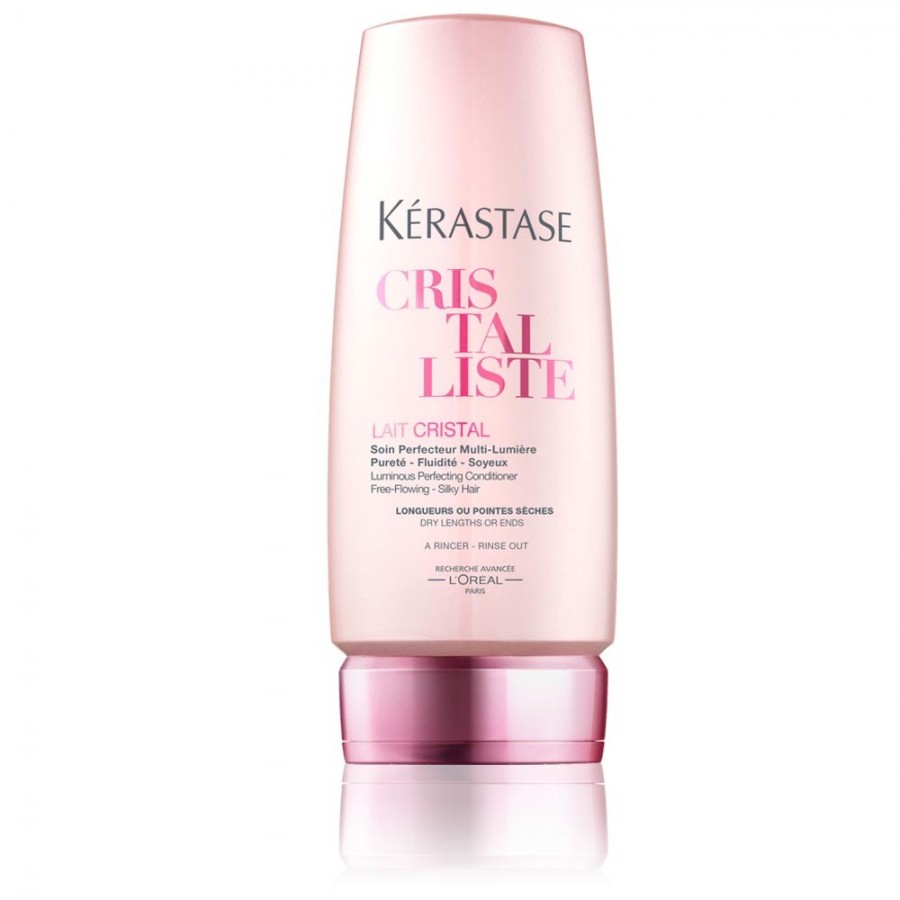 Kerastase Cristalliste Lait Cristal has a great conditioner for dry ends.
It leaves ends smooth and polished. Re-balances the hair fiber. Purifies roots, leaving them weightless and clean. Facilitates detangling for a soft and supple lightweight touch. Improves the hair's natural shine and creates an airy feel.
Highly recommended for highlighted/colored hair.
Price: $42.00 for 200 ml