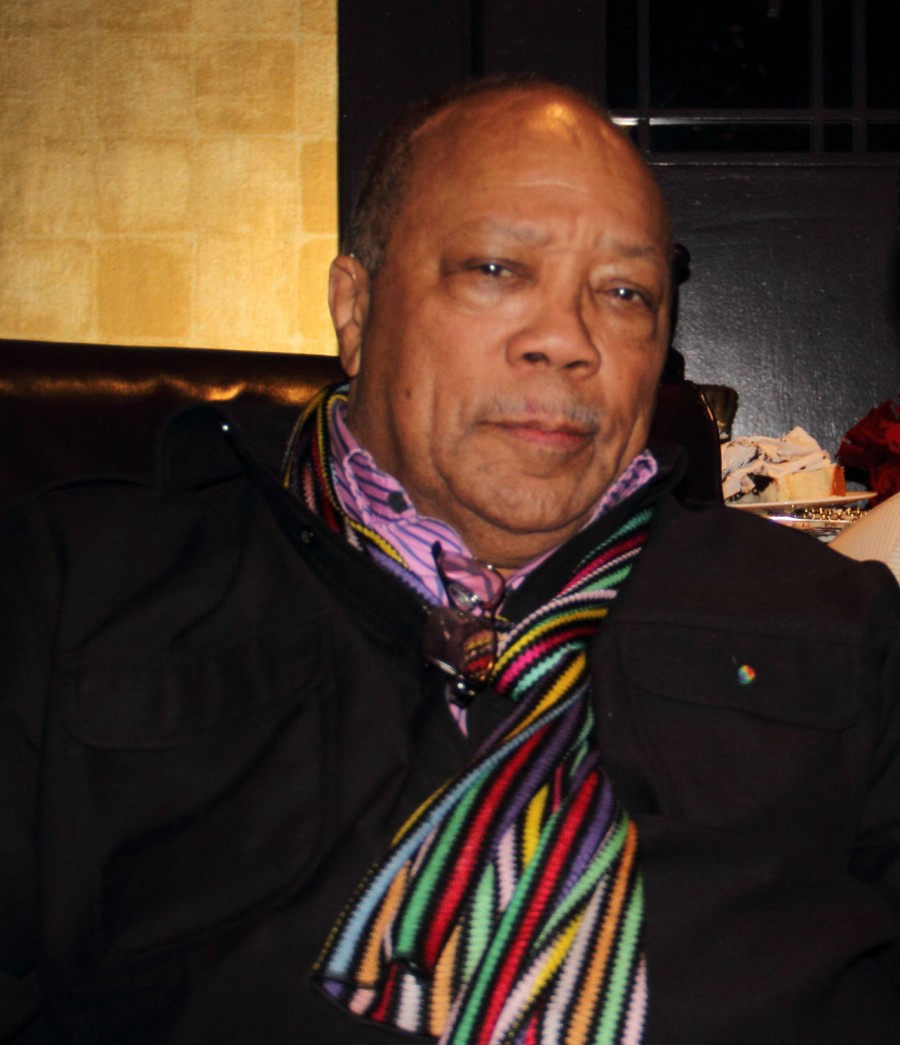 Photo by LATF USA
Multi-Grammy winning producer, arranger and composer Quincy Jones was recognized for his musical contributions and the enrichment of France's cultural inheritance when he was promoted to the rank of "Commandeur" of the Order of Arts & Letters by the French Ministry of Culture. In receiving the promotion, Jones joins a select group of artists who have received the distinction including T.S. Eliot, Audrey Hepburn, Bob Dylan, Vaclav Havel, and Bono, to name a few.
Jones said, "France has always felt like a second home to me, and it touches me beyond words to know that the people of France and the French Ministry of Culture believe that I have in some way left an impression by contributing to France's deeply rich cultural legacy.  I accept this distinction with a great deal of appreciation and respect, and I am proud to be mentioned in the illustrious company of my fellow artist who carry this title."
Jones, who first traveled to France in 1953 as a 19-year old trumpet player in Lionel Hampton's band, lived in Paris for several years while studying music composition and orchestration with famed music teacher Nadia Boulanger; and recording with French and American artists such as Charles Aznavour, Henri Salvador, Jacque Brel, Louis Jordan, Count Basie, Billy Eckstine and Sarah Vaughan, among others.  Jones was promoted to the France's highest honor, Commandeur de la Legion d' Honneur, in 2001.
Named by Time Magazine as one of the most influential jazz musicians of the 20th century, Quincy Jones is the winner of 27 Grammy Awards, the Recording Academy's Trustees Award and the Grammy Living Legend Award.  Jones is an Emmy winner, recipient of the Jean Hersholt Humanitarian Award from the Academy of Motion Picture Arts and Sciences and a seven-time Oscar nominee.  He is the recipient of the Medal of the Humanities from the National Endowment of the Humanities, The Republic of France's world-renowned Commandeur de la Legion d' Honneur, as well as the Royal Swedish Academy of Music's coveted Polar Music Prize and the World Economic Forum's Crystal Award from Switzerland.  In 2001, he was named a Kennedy Center Honoree, for his contributions to the cultural fabric of the United States of America.  He has been recognized by the National Endowment for the Arts as a Jazz Master – the nation's highest jazz honor, and was most recently bestowed the National Medal of Arts, our nation's highest artistic honor.