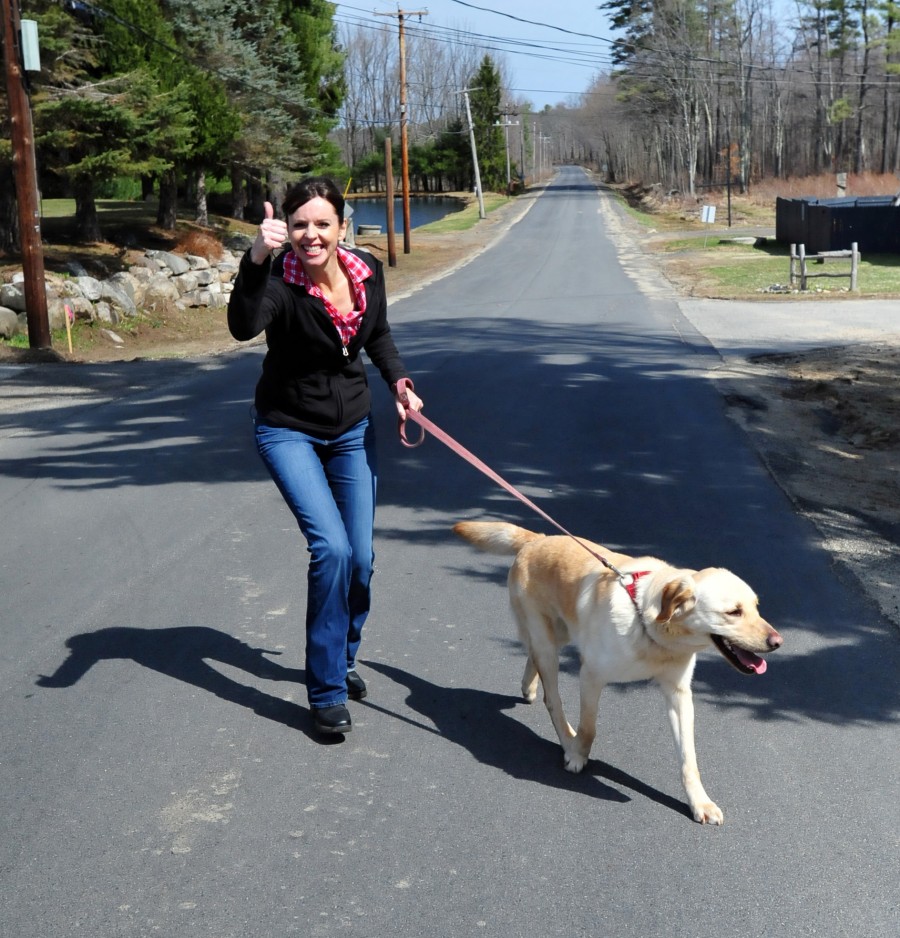 If arson is an 'under the radar' crime, the dogs and handlers who uncover hidden clues at fire scenes to detect arson fraud are positively invisible. In a major new web series, celebrity dog trainer Victoria Stilwell (It's Me or the Dog, Animal Planet) steps outside her comfort zone of domestic pet training to follow (and sometimes join) a class of new human and canine recruits as they undergo rigorous and intense training to become world–class fire scene investigative teams.
Stilwell has seen just about everything in the dog world, but watching arson dogs develop into fraud–detecting crime fighters left this seasoned canine specialist in awe.
"Like most people, I did not know too much about what arson dogs did or how they worked, but witnessing the awesome power of these amazing dogs' sense of smell and watching the strength of the bond and level of communication between the handler and dog was truly inspiring," says Stilwell. "After just scratching the surface learning about what these unique teams do on a daily basis, I knew right away that I wanted to bring greater awareness and appreciation of their work to my audience and beyond."
Despite the fact that billions of dollars in property and hundreds of lives are lost as a result of intentionally set fires each year, arson remains a difficult crime to investigate and prosecute because of the lack of resources local law enforcement have at their disposal. To help arson investigators gather evidence at fire scenes, State Farm became the only company in North America to sponsor a training program for arson dogs and handlers more than two decades ago.
Stilwell's decision to produce a series about the program was cemented when she learned that the training methods used by lead trainer Paul Gallagher and his team to train these highly–driven working dogs were completely in line with her ideology of reward–based and force–free dog training.
The new multi–episode web series, entitled Arson Dogs, premiered Tuesday, August 12th, 2014 exclusively on Stilwell's YouTube channel and her new Positively Media Center on the newly redesigned and recently–launched Positively.com website. Over the course of several episodes, Stilwell explores the dynamic 3–person training team, 8 young arson dogs–in–training and 8 handlers with varying degrees of experience from all over the US. Stilwell steps in as a surrogate trainee as well, getting an up–close view of the high–stakes pressure experienced by the new recruits. Upon their graduation from the program, Stilwell follows a few of the dog/handler teams back to their communities to watch them get to work in real–life situations.