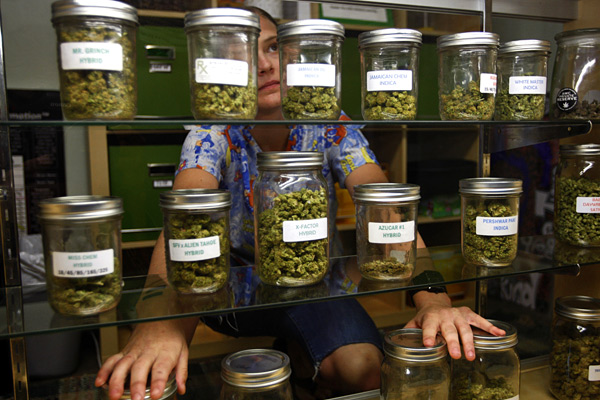 On January 1st, 2014 Colorado will become the first state in the nation to open recreational pot stores and will also become the first place in the world where marijuana will be regulated from seed to sale. Does this say something for the future of legalized Marijuana? Will more states follow?
If a Colorado resident is 21 or over, citizens will have the ability to purchase marijuana just as they would a bottle of wine or a case of beer. There is just a ceiling on the green purchase. Residents are limited to an ounce, which can cost up to about $200 or more. And, yes – the weed will be taxed. Retail weed will have a 25% state tax — as well as the state sales tax of 2.9%.
According to NORML and reported by CNN, pot is the third most popular recreational drug in America after alcohol and tobacco. 
Colorado wasn't the only state to OK this in November 2012. Voters in Washington also said yes, but that state won't open marijuana retail outlets until later in 2014.