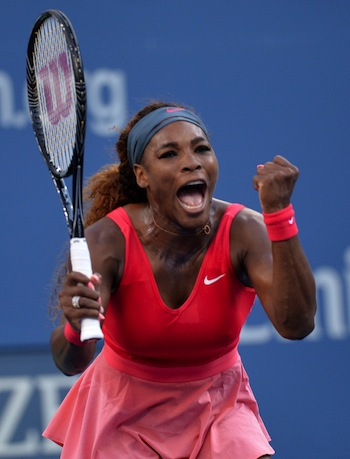 It looked easy breezy for Serena Williams in the first six matches. She only had two breaks before winning her U.S. Open match against Victoria Azarenka: 7-6, 6-7 (6-8), 6-1.
"Victoria, you played unbelievable," Williams told Azarenka after. 
What a great match. … It was an honor to play you." She added, "Vika's such a great opponent. She's such a fighter. … It was never over until match point."
Williams won the largest prize money check in women's sports, $3.6 million, $2.6 million for the Open title plus a $1 million bonus as the winner of the US Open Series.