When the desktop computer and laptop first launched, no one could have predicted that almost every adult human would own one or the other… or both eventually.
Apple is hoping that the Apple Vision Pro is the next step in the evolution of computer systems.
Today, they unveiled Apple Vision Pro.
What is it? They're calling it a revolutionary spatial computer that seamlessly blends digital content with the physical world, while allowing users to stay present and connected to others.
Vision Pro allows you to access apps and a fully three-dimensional user interface controlled by the most natural and intuitive inputs possible — a user's eyes, hands, and voice. Featuring visionOS, the world's first spatial operating system, Vision Pro lets users interact with digital content in a way that feels like it is physically present in their space.
The design of Vision Pro features an ultra-high-resolution display system that packs 23 million pixels across two displays, and custom Apple silicon in a unique dual-chip design to ensure every experience feels like it's taking place in front of the user's eyes in real time.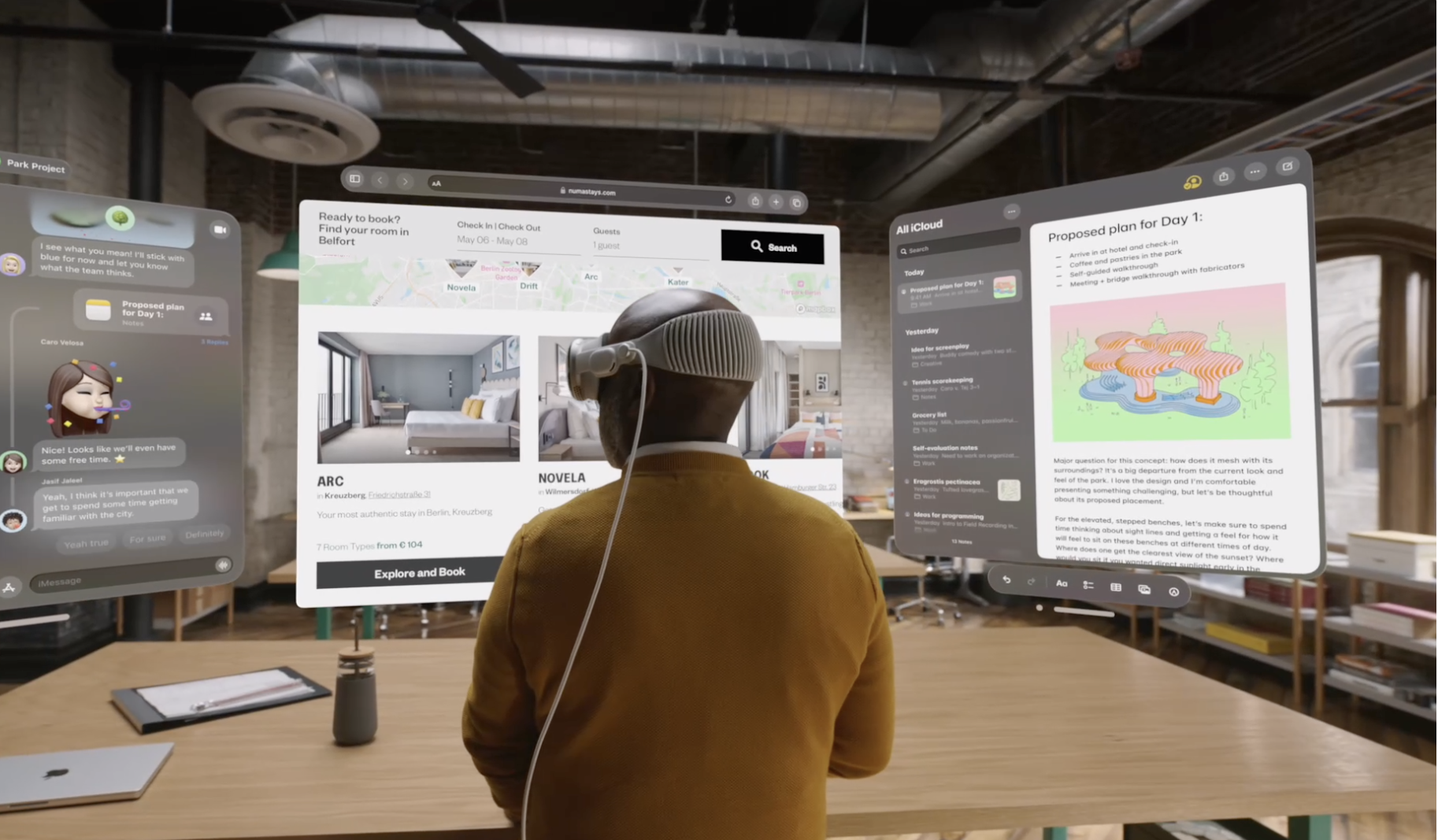 "Today marks the beginning of a new era for computing," said Tim Cook, Apple's CEO. "Just as the Mac introduced us to personal computing, and iPhone introduced us to mobile computing, Apple Vision Pro introduces us to spatial computing. Built upon decades of Apple innovation, Vision Pro is years ahead and unlike anything created before — with a revolutionary new input system and thousands of groundbreaking innovations. It unlocks incredible experiences for our users and exciting new opportunities for our developers."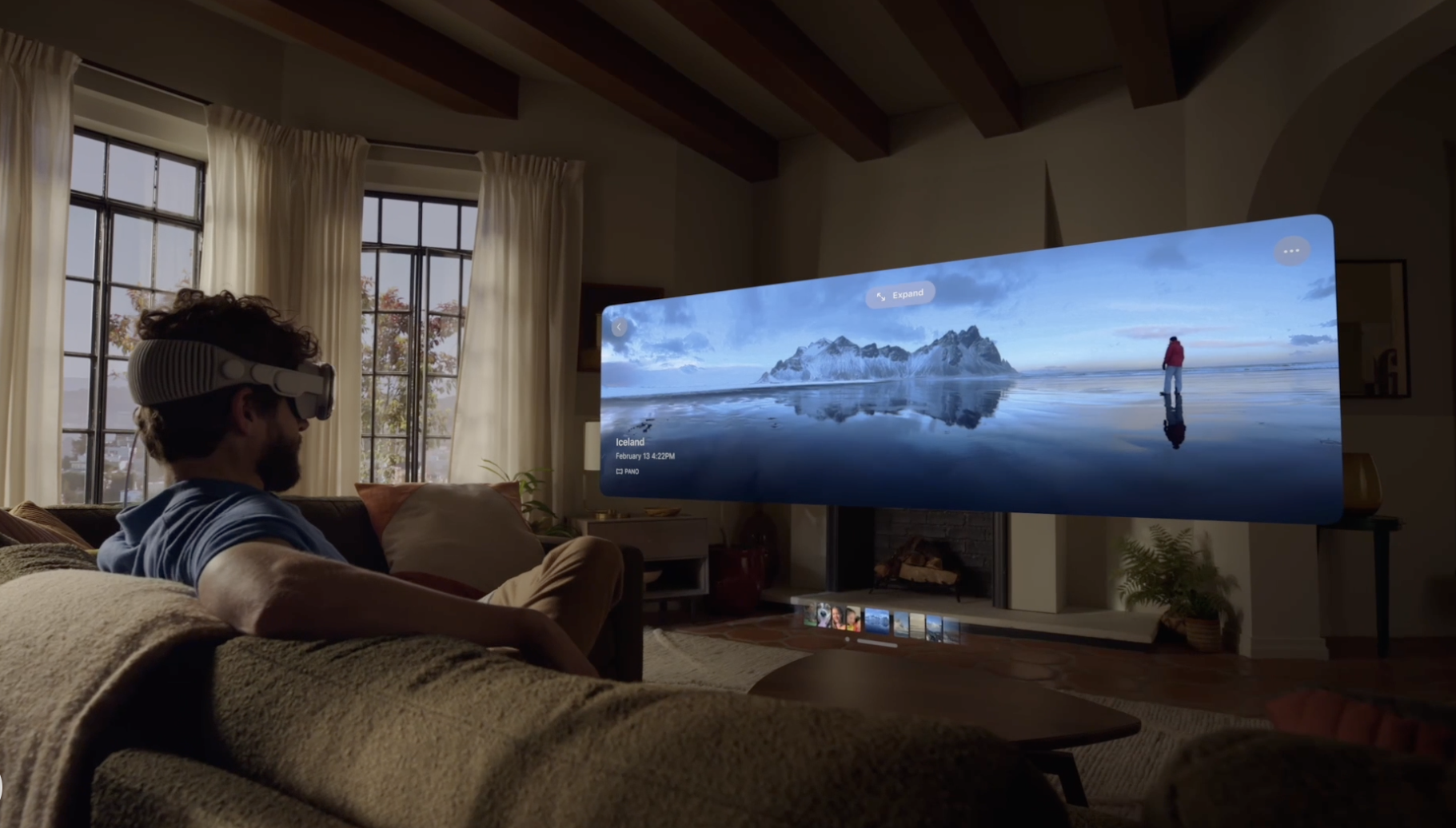 What does visionOS include?
features a three-dimensional interface that frees apps from the boundaries of a display so they can appear side by side at any scale.
infinite screen real estate, access to apps, and all-new ways to multitask.
support for Magic Keyboard and Magic Trackpad, users can set up the perfect workspace or bring the powerful capabilities of their Mac into Vision Pro wirelessly, creating an enormous, private, and portable 4K display with incredibly crisp text.
dual-chip design. M2 delivers unparalleled standalone performance, while the brand-new R1 chip processes input from 12 cameras, five sensors, and six microphones to ensure that content feels like it is appearing right in front of the user's eyes, in real time. R1 streams new images to the displays within 12 milliseconds — 8x faster than the blink of an eye. Apple Vision Pro is designed for all-day use when plugged in, and up to two hours of use with its external, high-performance battery.
FaceTime becomes spatial: With Apple Vision Pro, FaceTime calls take advantage of the room around the user, with everyone on the call reflected in life-size tiles, as well as Spatial Audio, so it sounds as if participants are speaking right from where they are positioned. Users wearing Vision Pro during a FaceTime call are reflected as a Persona — a digital representation of themselves created using Apple's most advanced machine learning techniques — which reflects face and hand movements in real time. Users can do things together like watch a movie, browse photos, or collaborate on a presentation.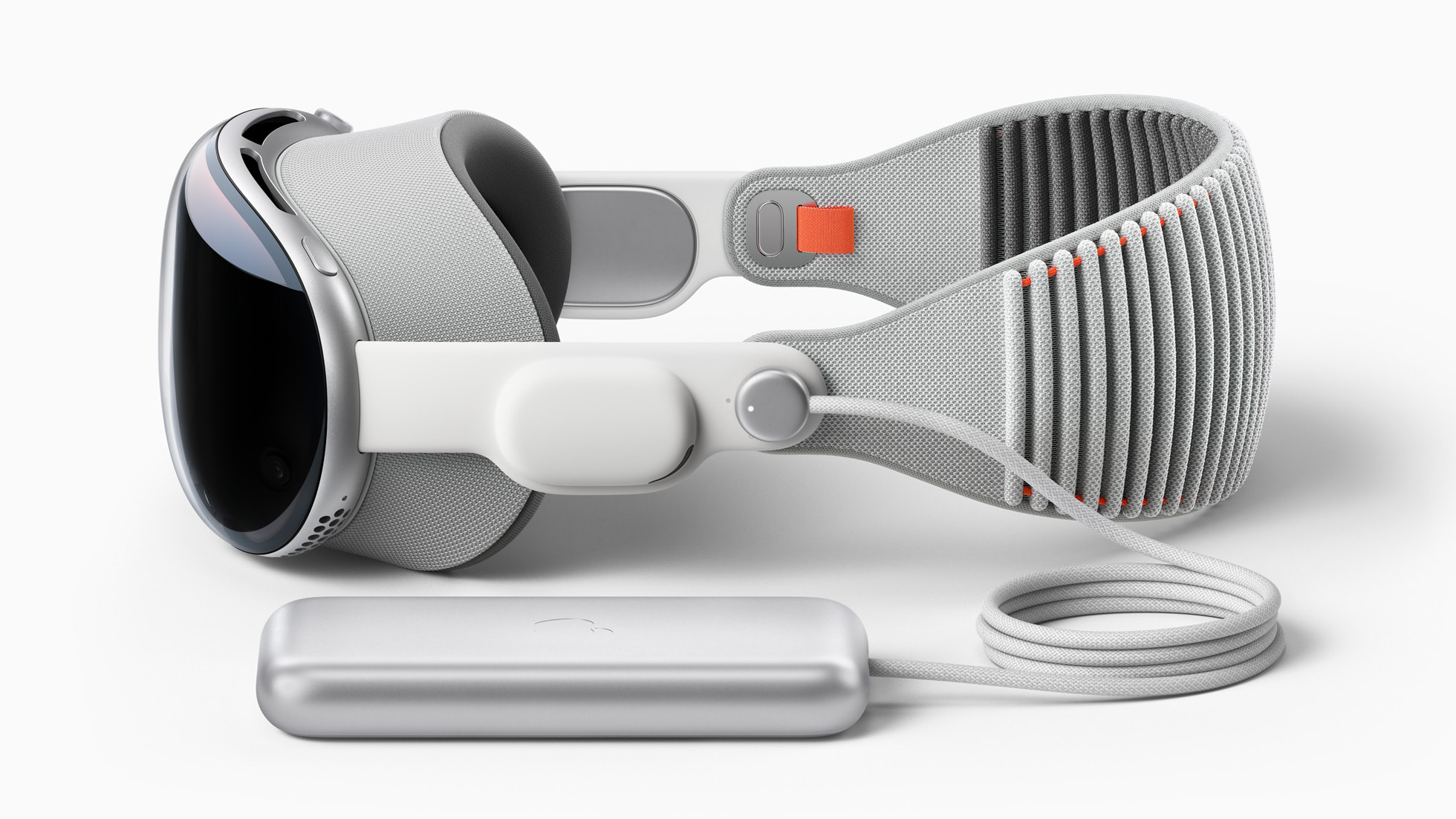 How much is it?
Apple Vision Pro starts at $3,499 (U.S.), and will be available early next year on apple.com and at Apple Store locations in the U.S., with more countries coming later next year. Customers will be able to learn about, experience, and personalize their fit for Vision Pro at Apple Store locations. For more information about Vision Pro, visit apple.com/apple-vision-pro.