Former HBA winners Yolonda Frederick (2019 Makeup Winner) & Cesar Deleon Ramirez (2020 Hairstyling Winner) presented Fragrance of the Year to Ciara and Russell Wilson for R&C Fragrance at the Hollywood Beauty Awards.
The 8th annual Hollywood Beauty Awards (HBAs), founded by CEO Michele Elyzabeth, honored the architects of beauty on Thursday, March 9th, 2023 at the Taglyan in Los Angeles. The HBAs recognize talent in hair, makeup, photography and styling for film, TV, music, the red carpet and editorial, as well as special honorees.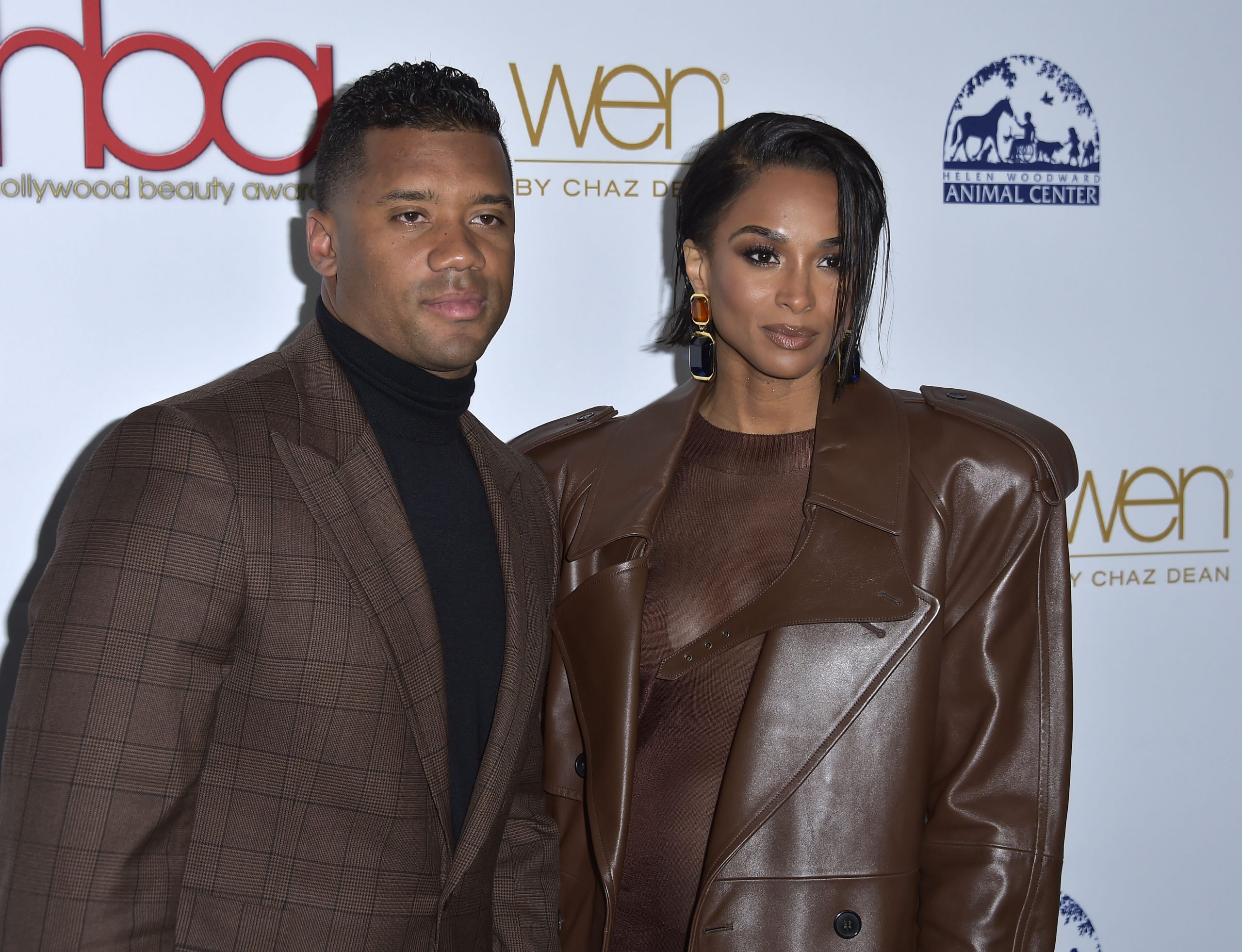 Love plays a big part in the lives of music superstar Ciara and NFL quarterback Russell Wilson. For Ciara and Russell, scent evokes emotion, feeling, nostalgia and confidence.
Determined to create something together that would reflect their passion, the couple introduced R&C Fragrance with three duo collections: Original, followed by Harmony and Intense.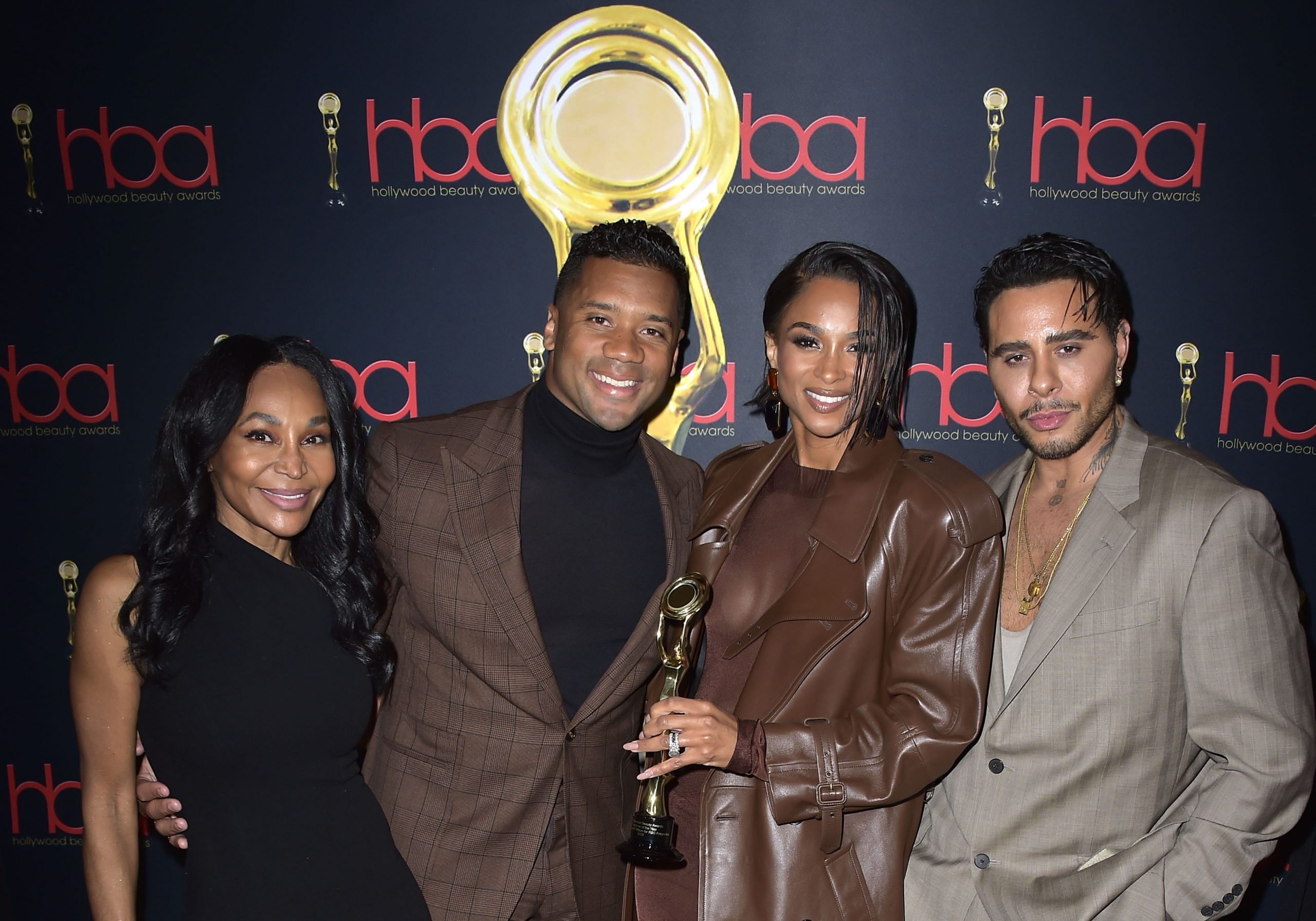 With the help of Perfumers, Catherine Selig and Linda Chinery from the House of Takasago, and a partnership with Hampton Beauty, their first fragrance launched in 2020.
Ciara created the irresistible 'C' fragrance to represent the effortlessly sensual and modern woman with top notes of juicy red berries, delicate freesia and fresh pink peppercorn. The middle notes are jasmine, gardenia peony, followed by notes of musk and sandalwood in the base blending with notes of vanilla.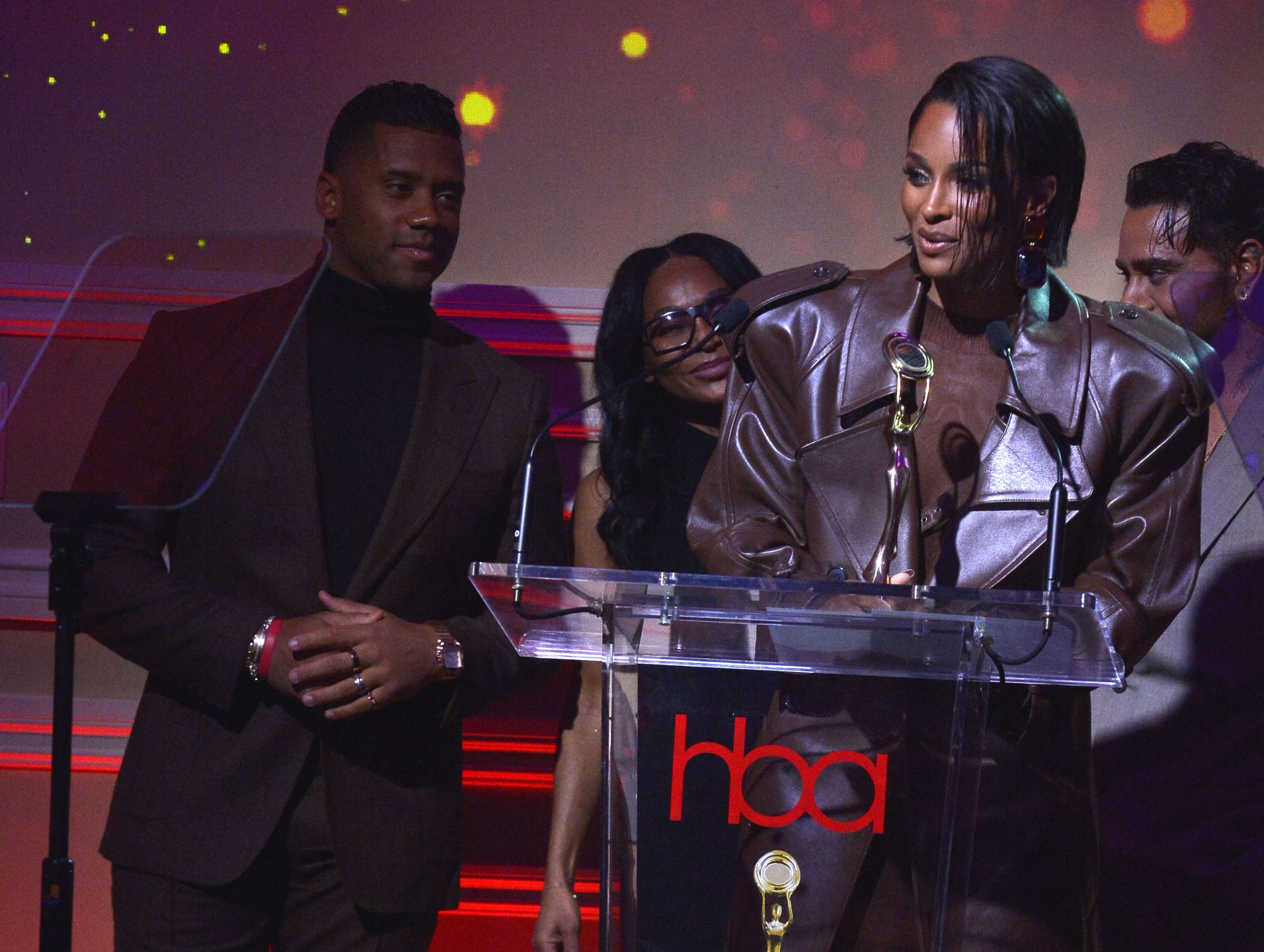 Russell crafted the 'R' fragrance, a scent for the confident man. It opens with notes of bergamot and black tea, blended with aromatic lavender and juicy pear blossom. Middle notes of waterlily lead to a finish of patchouli, musk and vetiver.
It was important for Ciara and Russell to embody their two fragrances in an iconic bottle that was just as beautiful and luxurious as the fragrances inside. The result was the spectacular and innovative interlocking magnetic system which connects the two bottles as a sculptural piece.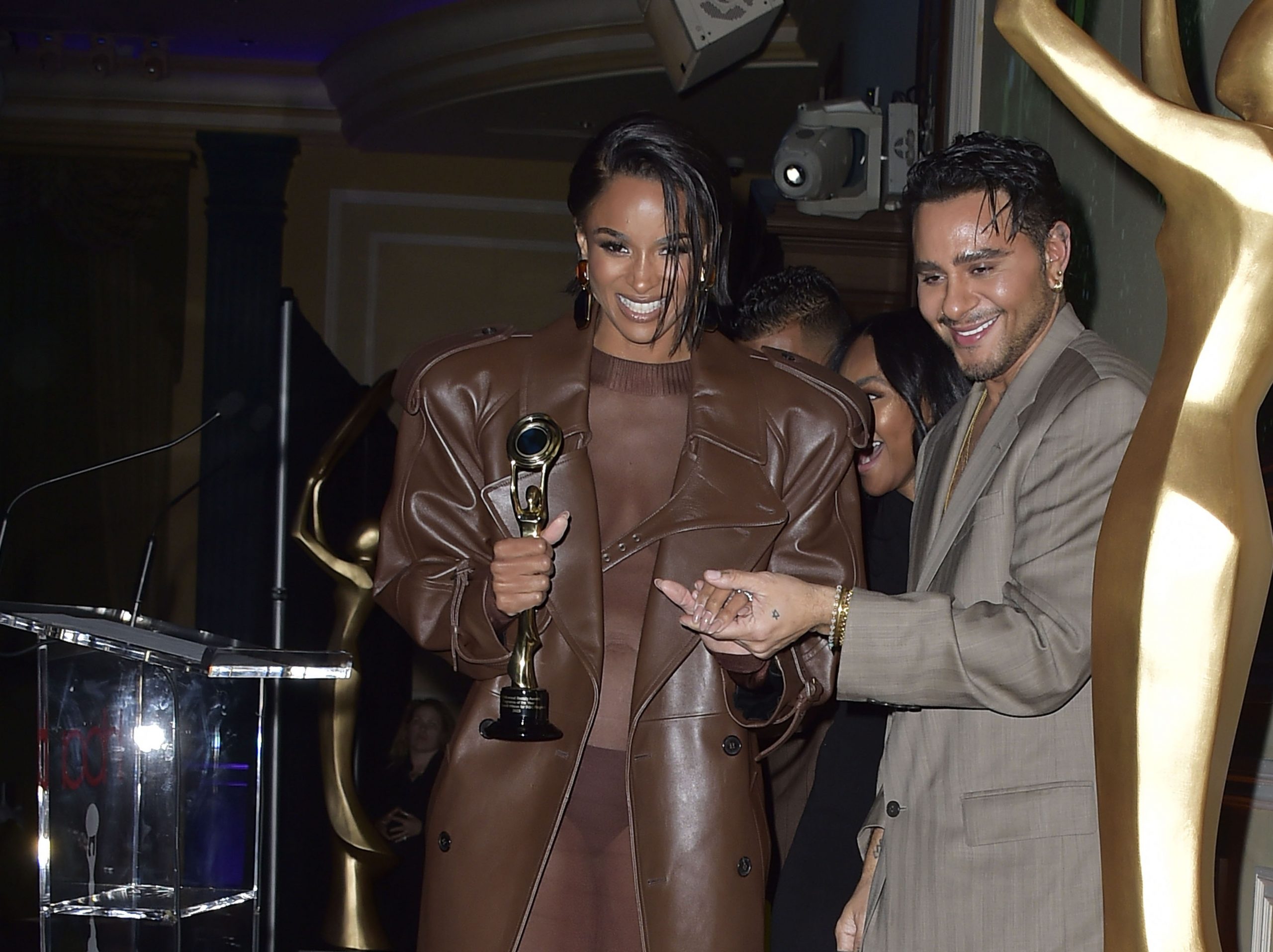 Giving back, a portion of the fragrance proceeds are donated to the couple's WHY NOT YOU Foundation dedicated to education, children's health and fighting poverty. 
R&C Fragrance is a full reflection of Ciara and Russell's partnership and creativity. A creation that will be remembered for years to come.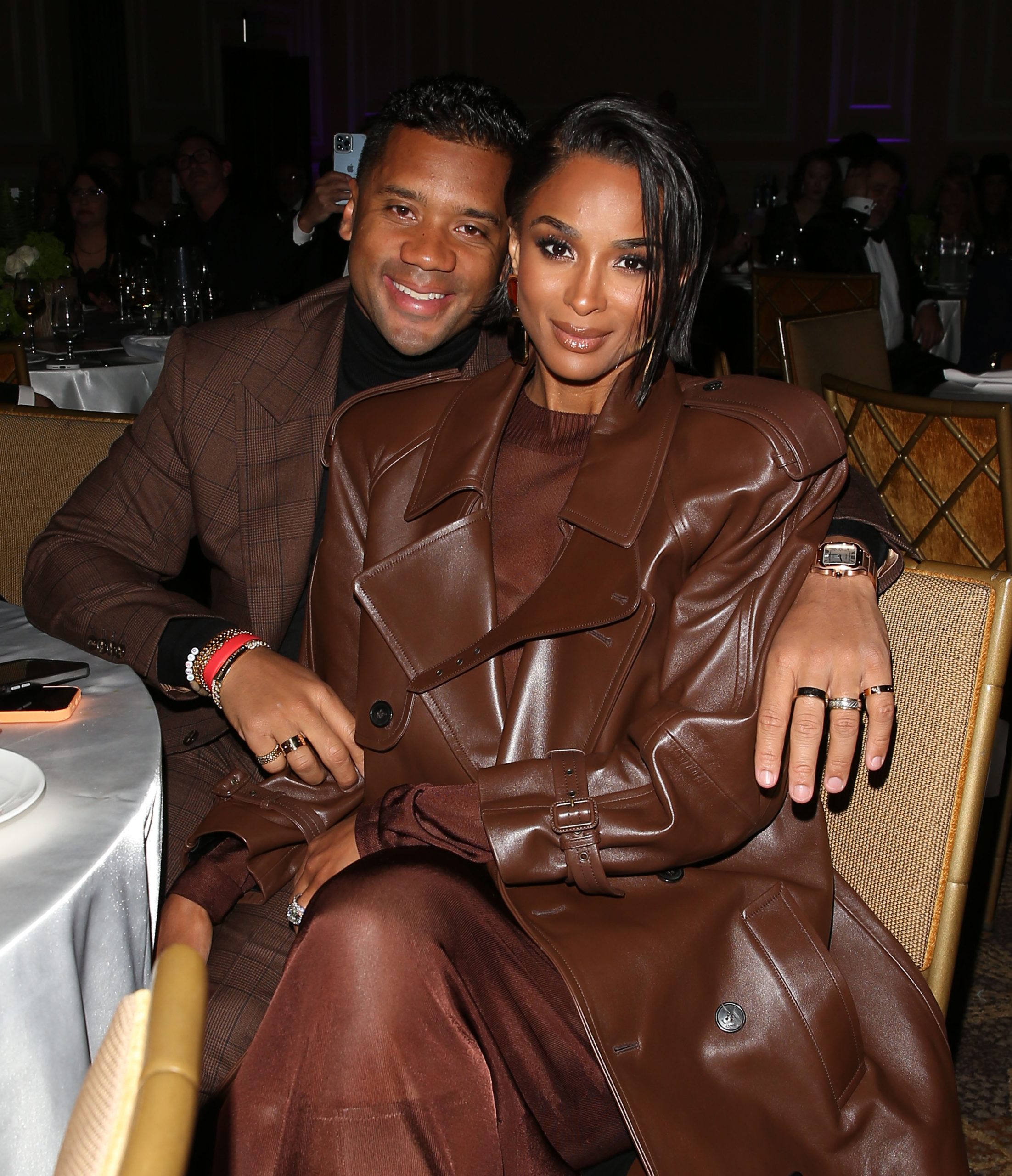 This year, audiences around the world were able to virtually join the full show in an HBA Metaverse world designed by NFT Oasis. Will O'Brien, NFT Oasis founder, introduced the world on stage with the avatar-version of the 2023 HBA Global Ambassador, Chaz Dean. 
The Hollywood Beauty Awards benefits Helen Woodward Animal Center for their efforts 24/7, 365 days a year rescuing animals of all kinds from natural disasters, providing healthcare and forever homes.