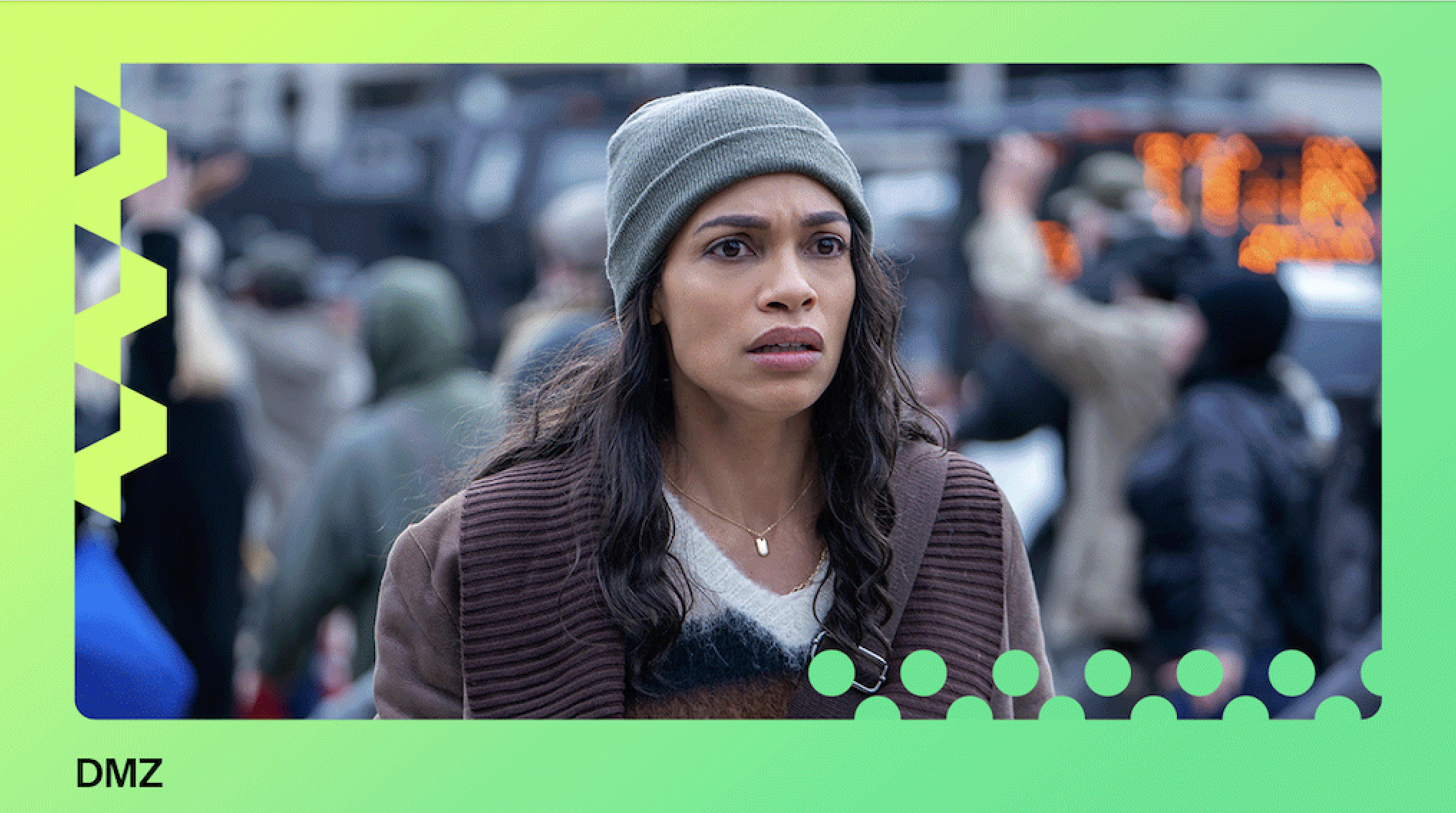 The time has come to roll out the red carpet and reveal the 2022 SXSW Film Festival lineup including the Closing Night Headliner, FX's Atlanta Season 3 Premiere directed by Hiro Murai.
Diving into the 2022 Film Festival program by the numbers, SXSW audiences will be able to explore 99 Features including 76 World Premieres, 4 International Premieres, 4 North American Premieres, 2 U.S. Premieres, 13 Texas Premieres, and 111 Short Films. Plus, 24 Music Videos, 11 Episodic Premieres, 6 Episodic Pilots, 29 XR Experience projects (formerly Virtual Cinema), and 19 Title Design entries – an estimated 80 bags worth of popcorn or 30 bowls of queso over nine days of screenings from March 11-19 in Austin and online.
"The last two years have been complicated, and full of uncharted new waters for all of us. While there's been innovation in building community in isolation and figuring out how to pivot, we've intensely missed being able to gather together," said Janet Pierson, VP, Director of Film. "For our 29th edition of SXSW Film Festival, we are thrilled to share a bounty of creative work to experience together, in-person, with some virtual possibilities, as well. There are fantastic new projects to enjoy from a variety of voices, with, as always, surprising new discoveries."
Experience the SXSW Film program IRL + URL! Every film will have an in-person Premiere with additional in-person screenings for most films. Films that have opted-in will also have an online screening for SXSW Badges and Online Passes only. Learn more about how to watch below, but first, the 2022 lineup!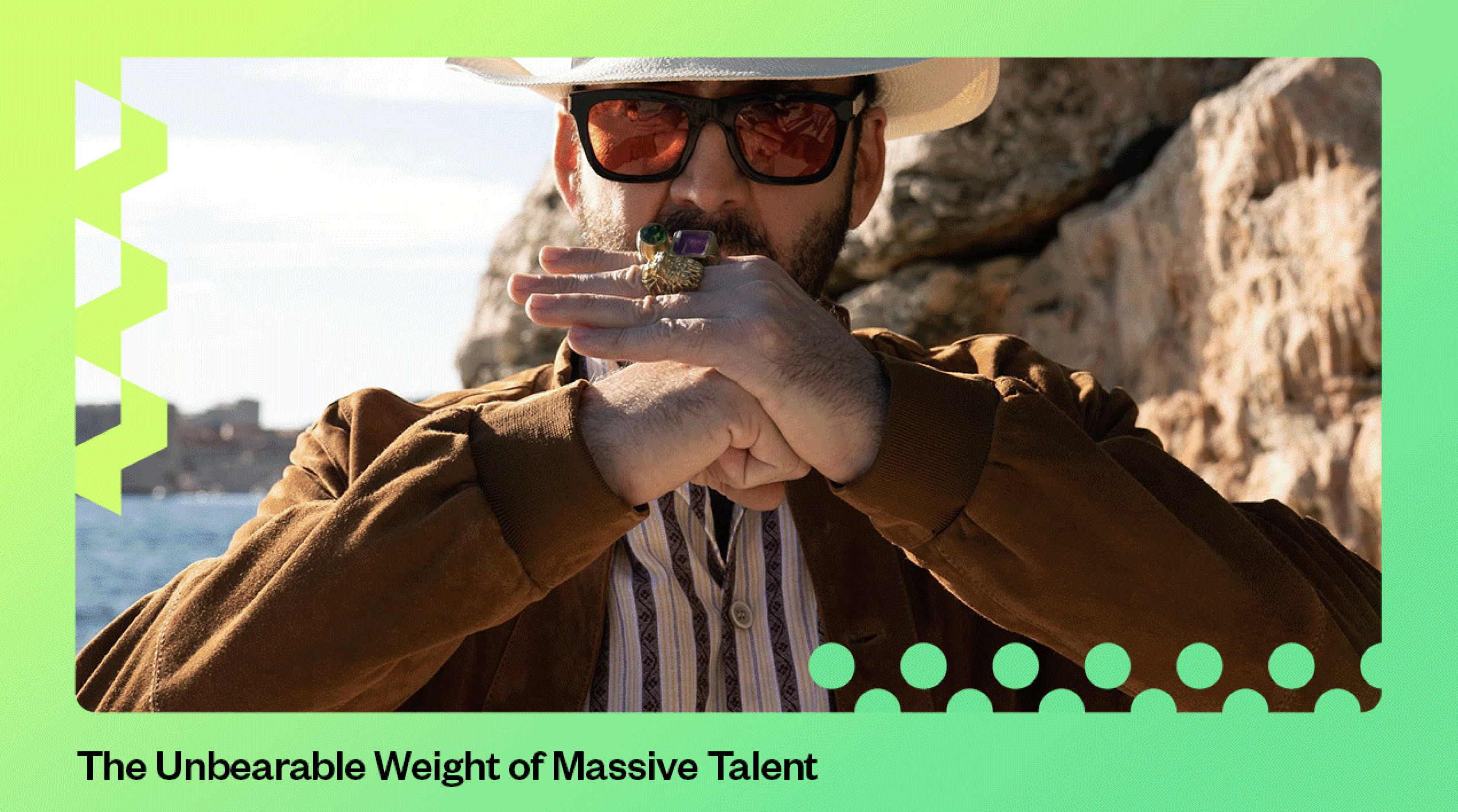 Feature Highlights include: Opening Night: Everything Everywhere All At Once directed by Daniels; Closing Night: Atlanta directed by Hiro Murai; Bodies, Bodies, Bodies directed by Halina Reijn; Lost City of D… directed by Adam and Aaron Nee; The Unbearable Weight of Massive Talent directed by Tom Gormican; Apollo 10 1/2: A Space Age Childhood directed by Richard Linklater; Spin Me Round directed by Jeff Baena; More Than Robots directed by Gillian Jacobs; Gabby Giffords Won't Back Down directed by Julie Cohen and Betsy West, X directed by Ti West, The Locust directed by Faeze Azizkhani; The Return of Tanya Tucker directed by Kathlyn Horan; Sheryl directed by Amy Scott; Descendant directed by Margaret Brown; and Fire of Love directed by Sara Dosa.
Episodic Highlights include: Brené Brown: Atlas of the Heart directed by Paul Dugdale; DMZ directed by Ava DuVernay; The Last Movie Stars directed by Ethan Hawke; The Man Who Fell To Earth directed by Alex Kurtzman, Shining Girls directed by Michelle MacLaren; WeCrashed directed by John Requa and Glenn Ficcara; and Untitled Magic Johnson Documentary Series directed by Rick Famuyiwa.
Browse all 2022 films in each of the following categories below: Headliners; Narrative Feature Competition presented by Panavision; Documentary Feature Competition; Narrative Spotlight; Documentary Spotlight; Visions; Midnighters; Global presented by MUBI; 24 Beats Per Second; and Festival Favorites. The Episodic program consists of Episodic Premieres and the Episodic Pilot Competition. The SXSW 2022 Shorts Film Program presented by IMDbPro will present seven competitive sections. Our XR Experience Competition and Spotlight programming will be in-person with a selection of works in our XR Experience World in VRChat, presented by Non-Fungible Labs.
All categories will be eligible for section-specific Audience Awards. SXSW Film Awards winners will be announced on Tuesday, March 15 along with all competition winners within their respective screening categories.
2022 Lineup
Narrative Feature Competition
Panavision, the global provider of optics, cameras, and end-to-end services that power the creative vision of filmmakers, is sponsoring the Narrative Feature Competition. Eight world premieres, and eight unique ways to celebrate the art of storytelling.
A Lot of Nothing
Director: Mo McRae, Screenwriters: Sarah Kelly Kaplan, Mo McRae, Producers: Mo McRae, Inny Clemons, Jason Tamasco, Zak Kristofek
An upper middle class married couple find their lives spiraling out of control when they decide to take justice into their own hands and seek retribution against their neighbor. Cast List: Y'lan Noel, Cleopatra Coleman, Shamier Anderson, Lex Scott Davis, Justin Hartley (World Premiere)
I Love My Dad
Director/Screenwriter: James Morosini, Producers: Bill Stertz, Patton Oswalt, Sean O'Grady, Dane Eckerle, Phil Keefe, Daniel Brandt, Sam Slater
A hopelessly estranged father catfishes his son in an attempt to reconnect. Inspired by a true story. Like, this literally happened to me. Cast List: Patton Oswalt, James Morosini, Claudia Sulewski, Rachel Dratch, Ricky Velez, Lil Rel Howery, Amy Landecker (World Premiere)
It Is In Us All (Ireland)
Director/Screenwriter: Antonia Campbell-Hughes, Producers: Emma Foley, Tamryn Reinecke
A formidable man who cares for nothing, is forced to confront his self-destructive core, when a violent car crash involving a sexually charged boy who epitomises life, challenges him to face his truth. Cast List: Cosmo Jarvis, Rhys Mannion, Claes Bang, Antonia Campbell-Hughes, Lalor Roddy (World Premiere)
Linoleum
Director/Screenwriter: Colin West, Producers: Chad Simpson, Dennis Masel, Chadd Harbold
When the host of a failing children's science show tries to fulfill his childhood dream of becoming an astronaut by building a rocket ship in his garage, a series of bizarre events occur that cause him to question his own reality. Cast List: Jim Gaffigan, Rhea Seehorn, Katelyn Nacon, Gabriel Rush, Amy Hargreaves, West Duchovny, Michael Ian Black, Tony Shalhoub, Elisabeth Henry, Roger Hendricks Simon (World Premiere)
Nika (Russia)
Director: Vasilisa Kuzmina, Screenwriters: Yulia Gulyan, Vasilisa Kuzmina, Producers: Yulia Gulyan, Antonina Lee
A child prodigy, the youngest Soviet poetess, and by the age of 27 a completely lost girl Nika Turbina is struggling with her past and for her future at the turn of the century. Cast List: Elizaveta Yankovskaya, Anna Mikhalkova, Ivan Fominov, Vita Korneenko (World Premiere)
Seriously Red (Australia)
Director: Gracie Otto, Screenwriter: Krew Boylan, Producers: Jessica Carrera, Sonia Borella, Timothy White, Robyn Kershaw
Find out who you are and do it on purpose. Cast List: Rose Byrne, Krew Boylan, Bobby Cannavale, Daniel Webber, Celeste Barber, Thomas Campbell (World Premiere)
Slash/Back (Canada)
Director: Nyla Innuksuk, Screenwriters: Nyla Innuksuk, Ryan Cavan, Producers: Dan Bekerman, Christopher Yurkovich, Alex Ordanis, Nyla Innuksuk, Stacey Aglok McDonald, Alethea Arnaquq-Baril, Ethan Lazar
In a remote Arctic community, a group of Inuit girls fight off an alien invasion, all while trying to make it to the coolest party in town. Cast List: Tasiana Shirley, Alexis Wolfe, Chelsea Prusky, Frankie Vincent-Wolfe, Nalajoss Ellsworth (World Premiere)
Soft & Quiet
Director/Screenwriter: Beth de Araújo, Producers: Josh Peters, Saba Zerehi, Joshua Beirne-Golden, Beth de Araújo
Playing out in real time, Soft & Quiet is a runaway train that follows a single afternoon in the life of a female white supremacist as she indoctrinates a group of alt-right women, and together they set out to harass two mixed-raced Asian sisters. Cast List: Stefanie Estes, Olivia Luccardi, Eleanore Pienta, Dana Millican, Melissa Paulo, Jon Beavers, Cissy Ly (World Premiere)
Narrative Spotlight
High profile narrative features receiving their World, International, North American, or U.S. premieres at SXSW.
Lover, Beloved
Director: Michael Tully, Screenwriter: Suzanne Vega, Producers: Alan Berg, Rachael Trigg
Lover, Beloved is a film adaptation of the one woman show by Suzanne Vega. Music by Duncan Sheik. Featuring the life and work of LGBTQ Southern author Carson McCullers. Cast List: Suzanne Vega (World Premiere)
Me Little Me
Director/Screenwriter: Elizabeth Ayiku, Producers: Elizabeth Ayiku, Niki J. Crawford
Slice of life film about Mya, an ambitious young woman who learns the hard way that life doesn't pause when one decides it's time to heal; and it will take everything she has to save her job, relationships, and most importantly herself. Cast List: A'Keyah Dasia Williams, Shamar Philippe, Tamir Elbassir, Niki J. Crawford, Frania Dueñas, Mariel Flores, Kristian Flores, Clark Moore, Sardia Robinson (World Premiere)
Millie Lies Low (New Zealand)
Director: Michelle Savill, Screenwriters: Michelle Savill, Eli Kent, Producers: Desray Armstrong, Angela Littlejohn
When a broke and anxiety-ridden architecture grad misses her flight to New York for a prestigious internship, she decides to fake having made it to New York, while lying low in her hometown, scrounging for another ticket. Cast List: Ana Scotney, Rachel House, Sam Cotton, Jillian Nguyen, Chris Alosio (North American Premiere)
Pirates (United Kingdom)
Director/Screenwriter: Reggie Yates, Producers: Kate Norrish, Polly Leys
Pirates is an exuberant comedy about three friends driving from North to South London on New Year's Eve 1999 in search of tickets to the hottest party in town, set to a soundtrack of the biggest UK Garage hits of the 90s. Cast List: Elliot Edusah, Jordan Peters, Reda Elazouar, Kassius Nelson, Youssef Kerkour, Rebekkah Murrell, Shiloh Coke, Tosin Cole, Aaron Shosanya (International Premiere)
Pretty Problems
Director: Kestrin Pantera, Screenwriters: Michael Tennant, Britt Rentschler, Charlotte Ubben; Producers: Katya Alexander, Britt Rentschler, Charlotte Ubben, Michael Tennant
A comedy that follows a flailing couple on a getaway trip with affluent strangers: down the rabbit hole, and into the most unhinged weekend of their lives. Smash a glass, take the ride. Cast List: Britt Rentschler, Michael Tennant, JJ Nolan, Graham Outerbridge, Charlotte Ubben, Alex Klein, Clayton Froning, Katrina Hughes, Vanessa Chester, Amy Maghera (World Premiere)
Spin Me Round (Italy, U.S.)
Director: Jeff Baena, Screenwriters: Jeff Baena, Alison Brie, Producers: Mel Eslyn, Jeff Baena, Alison Brie, Dylan Sellers, Chris Parker
When the manager of an Italian restaurant chain wins the opportunity to attend the franchise's educational immersion program in Italy, what she thought would be a romantic getaway devolves into chaos and catastrophe. Cast List: Alison Brie, Alessandro Nivola, Aubrey Plaza, Molly Shannon, Zach Woods, Ayden Mayeri, Ben Sinclair, Tim Heidecker, Debby Ryan, Fred Armisen (World Premiere)
Stay The Night (Canada)
Director/Screenwriter: Renuka Jeyapalan, Producers: Brian Robertson, Glenn Cockburn
A failed work opportunity prompts chronically single Grace to pursue a one night stand with a stranger. Turns out he's an on-the-outs professional athlete in town with a problem of his own. Maybe they can help each other. Cast List: Andrea Bang, Joe Scarpellino, Humberly González, Ray Ablack (World Premiere)
The Cow
Director: Eli Horowitz, Screenwriters: Eli Horowitz, Matthew Derby, Producers: Raphael Margules, JD Lifshitz
When her boyfriend runs off with a younger woman, Kath (Winona Ryder) attempts to move on with her life — but she begins to suspect his disappearance is not what it seems. Cast List: Winona Ryder, Dermot Mulroney, John Gallagher Jr, Owen Teague, Brianne Tju (World Premiere)
The Prank
Director: Maureen Bharoocha, Screenwriters: Becca Flinn-White, Zak White, Producer: Steven J. Wolfe
Ben, and his slacker friend, Tanner play a prank on their high school physics professor when she fails them on a test. They teach the imperious, demanding instructor a lesson by falsely accusing her of the murder of a missing student on social media. Cast List: Connor Kalopsis, Ramona Young, Rita Moreno, Keith David, Kate Flannery, Meredith Salenger, Johnathan Kimmel, Nathan Janak, Betsy Sodaro, Romel De Silva (World Premiere)
To Leslie
Director: Michael Morris, Screenwriters: Ryan Binaco, Producers: Claude Dal Farra, Brian Keady, Kelsey Law, Ceci Cleary, Philip Waley, Jason Shuman, Eduardo Cisneros
A West Texas single mother wins the lottery and drinks it away just as fast, leaving behind a world of heartbreak. Years later, with her charm running out and nowhere to go, she returns home to confront her past, her choices, and her future. Cast List: Andrea Riseborough, Allison Janney, Marc Maron, Andre Royo, Owen Teague, Stephen Root, James Landry Hebert, Matt Lauria, Catfish Jean (World Premiere)
Browse all 2022 Film programming and beyond on the SXSW Schedule