Noah modeling the Feltman Velour Set
Gifting family and friends for the holidays is always a major challenge, especially for the little ones who will be showered with toys.
So, what to get Noah, who is the youngest addition to our family? Fortunately, I stumbled on the latest collection from Feltman Brothers. This collection pays homage to the traditional holiday family traditions with their adorable Velour Holiday Loungewear.
I chose their two-piece ivory velour holiday set. It's a warm and soft, as well as very stylish, with a cute embroidered design illustrating the holiday tradition of picking out the Christmas tree.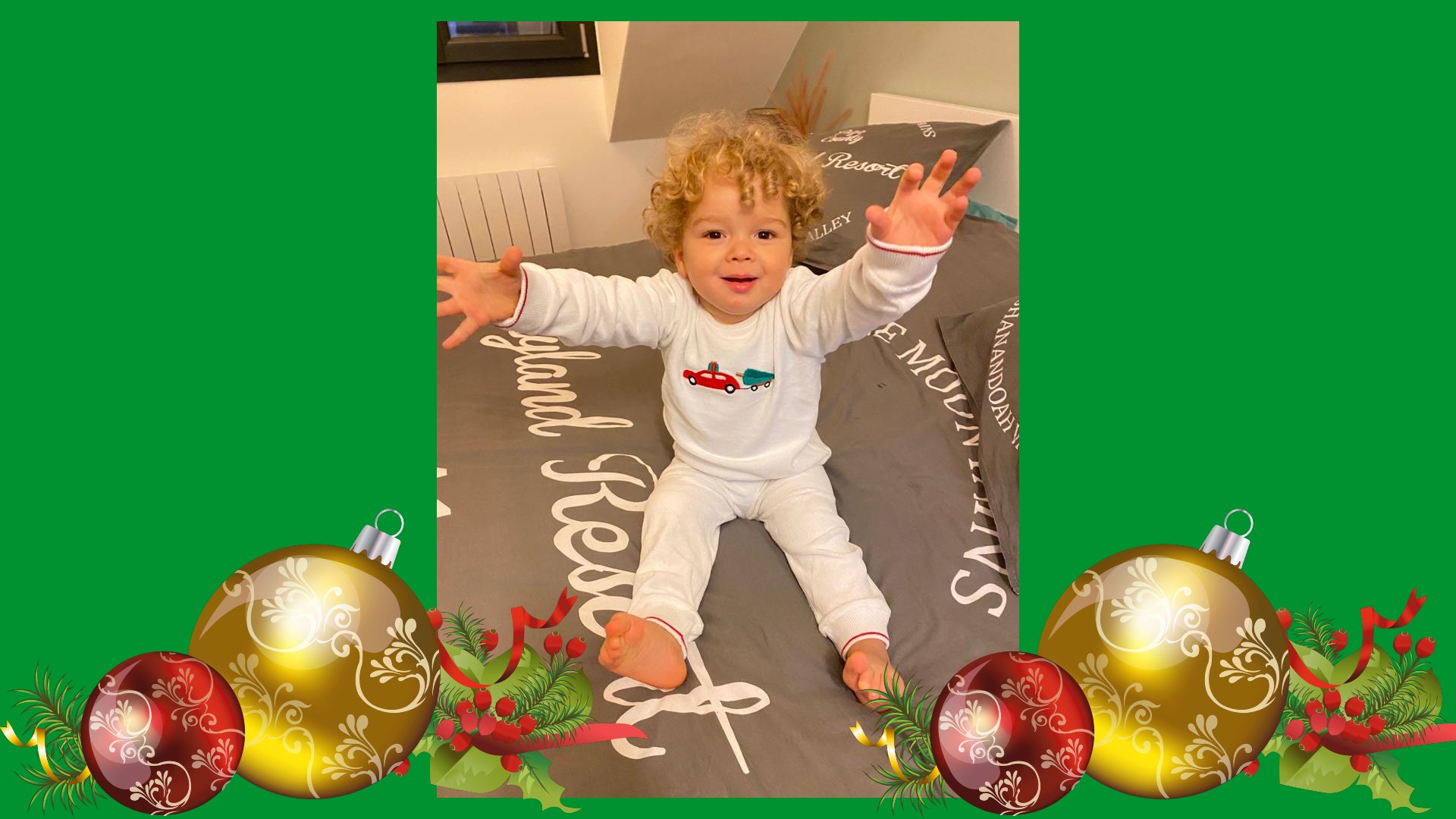 The prime quality of Feltman Brothers hand embroidered clothing for little girls and boys is well known. The family company, steeped in the traditions of old, has stood the test of time by creating valuable heirloom quality items that families can cherish for generations, and many holidays to come.
Available in sizes for ages 12 months to 6 years-old.
To order, please go to: www.feltmanbrothers.com