From Le Domaine Clarins perched in the French Alps:
Hydrating Gentle Foaming Cleanser
This is a foaming cleanser for normal to dry skin that gently cleanses, softens, and hydrates. It's a blend of the purest Organic Golden Gentian and Organic Lemon Balm extracts, sustainably-farmed at Le Domaine Clarins, their open-air laboratory and farm in the French Alps—soothes and softens the skin for an exceptionally gentle cleansing experience.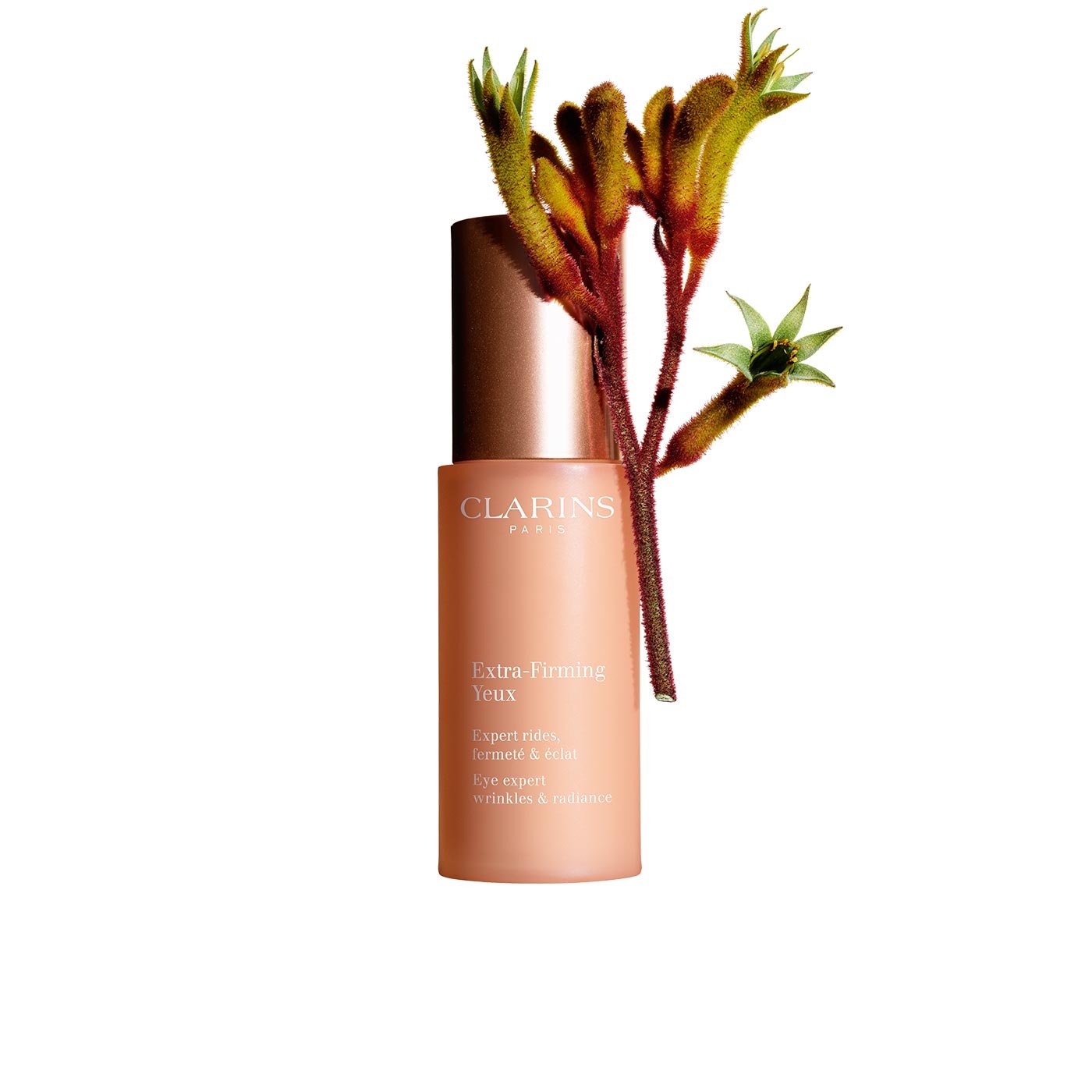 Extra Firming Eye:
A potent blend of Albizia extract, (from the bark of the silk tree flower) Caffeine and Horse Chestnut escin targets dark circles, puffiness and signs of fatigue caused by a hectic lifestyle. Kangaroo paws Flower and Mitracarpus extracts visibly firm, lift and fight wrinkles. Smooth like a serum, comforting like a balm, this innovative, ultra-sensorial texture can be used daily or as a relaxing 10-minute mask that leaves eye contours looking tension-free and refreshed.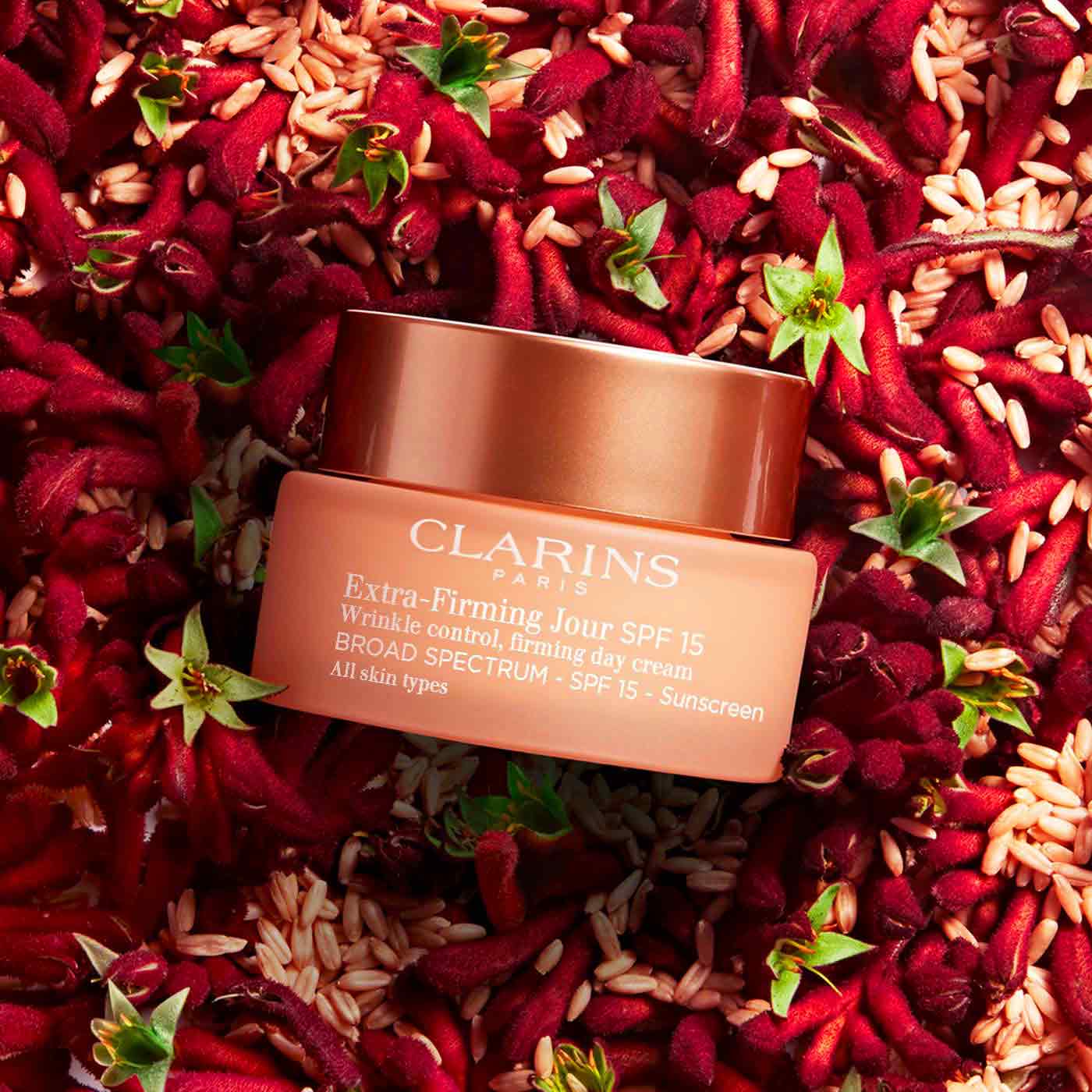 Extra Firming Jour SPF 15
Wrinkle control for all skin types, this silky anti-aging day cream visibly firms, lifts and fights wrinkles with the age-defying power of Kangaroo Flower extract—a new plant discovery that leaves skin looking smooth, firm, radiant, and more renewed day after day. Helps protect from skin-aging UVA/UVB rays with Broad Spectrum SPF 15 sunscreen.