'Tis the season for Halloween themed everything… especially for your furry loved ones (me!)
We recently tried on the super comfy harness and convenient leash from Frenchie's Trick Or Treat Collection! No, you don't have to be a French Bulldog to wear it… I'm a Yorkie Terrier and my fellow Pet reporter Laurie is a Spaniel Terrier.
Their fun Halloween collection has cobwebs, pumpkins and ghosts… oh my!
Frenchie Duo Reversible Harness
The small size was perfect for me, while Laurie loved the medium for her build. Interchangeable, this harness is easy to slip on me. Sometimes my fur mom gets other harnesses tangled, but this design is simply and comfortable. You get two harnesses in one! In just seconds you can switch between a printed neoprene fabric harness and a printed mesh harness.
Suitable for small-medium sized dogs
Signature Frenchie Bulldog Reversible Design
Signature, Upgraded Frenchie Bulldog Fit
Premium Custom Printed Neoprene with Form-Fitting/ Quick-Dry Capabilities
Custom Printed Breathable Mesh
Frenchie Reflective Printed Safety Label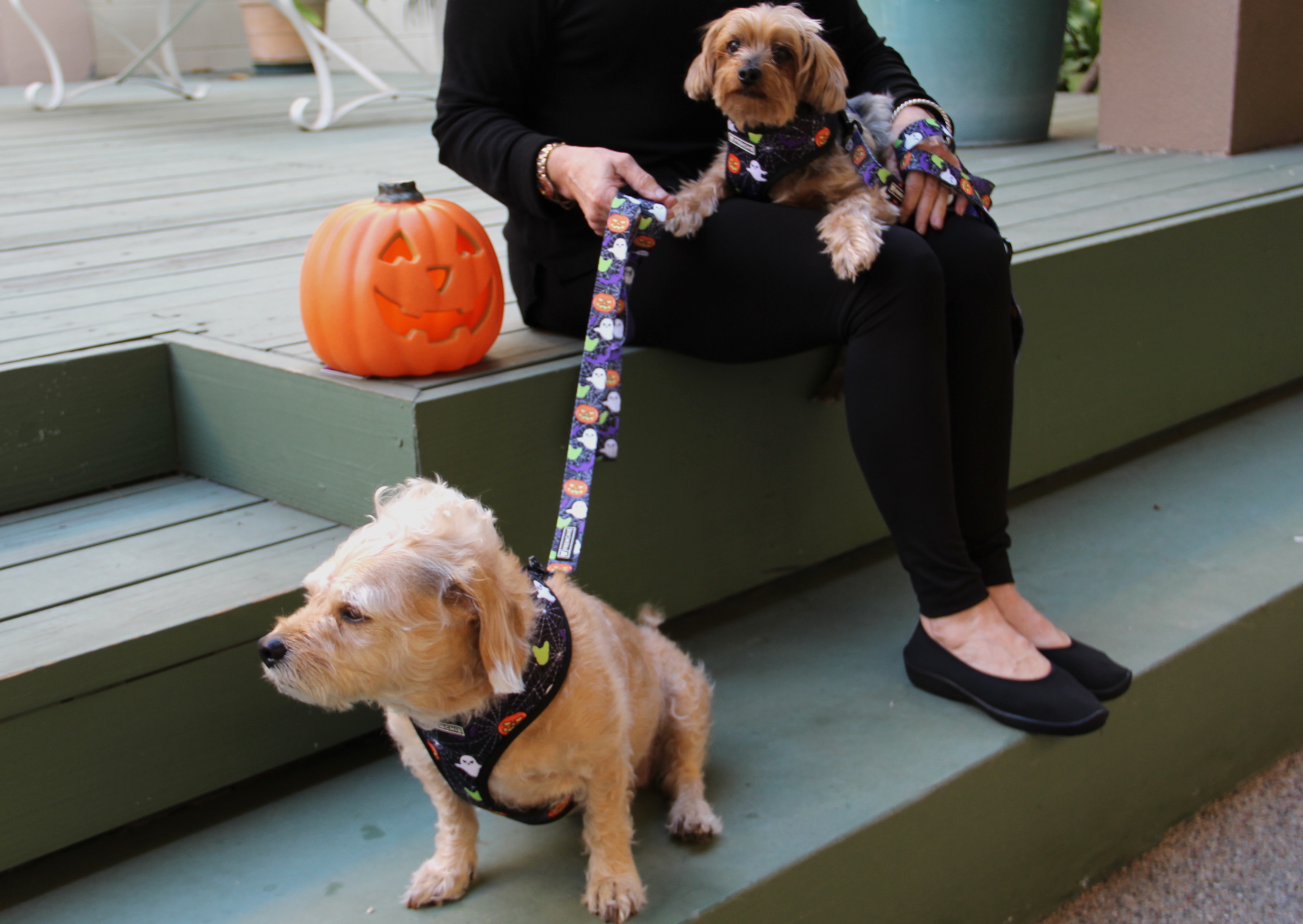 The Frenchie Comfort Leash
Featuring a neoprene padded handle for a soft comfortable grip, 1ft of extended length (1in. wide X 5ft. length) vibrant dual printed polyester webbing strap, and heavy duty black clip leash end. A perfect accompaniment for the Frenchie Harness!
Size Specs: 1in. wide X 5ft. length
Neoprene Comfort Handle
Additional D-Ring at the base of the handle – Use it for poo bags or to attach your keys!
Dual Sided sublimated Polyester Strap
Black clip leash end
Fun Vibrant Color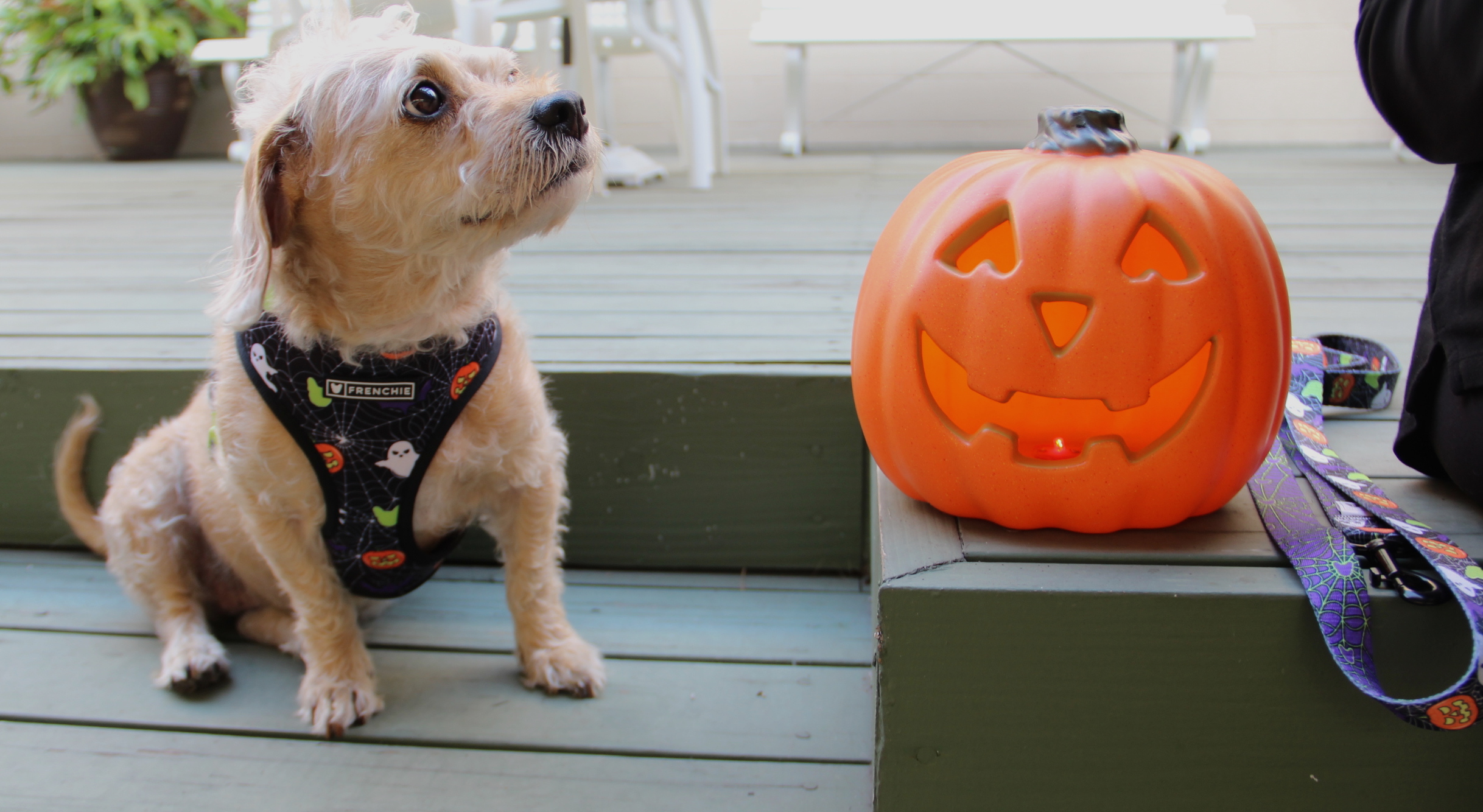 To shop all of their designs, visit: https://frenchiebulldog.com/