I stand by HEMPZ haircare products just as much as I standby their skincare line. Their latest product line is CBD based with plenty of vitamin B, healthy collagen levels with vitamin C, and keratin production with vitamin A.
Made with the clean scent fragrance of eucalyptus and tea tree oils, each product is refreshing and soothing for your scalp and hair.
CBD Moisture Hit Ultra-Hydrating Herbal Shampoo & CBD On One Condition Ultra-Hydrating Herbal Conditioner:
Cleanse, hydrate, and soften hair with HEMPZ ultra-moisturizing shampoo and conditioner with 170 MG of CBD (8.5 ounce) or 490 MG of CBD (24.5 ounce) as well as eucalyptus and tea tree oils. With regular and travel size, I love this shampoo/conditioner duo. The tea tree element isn't too overwhelming like other tea tree based products with extreme mint. My hair is left feeling smooth and healthy.
CBD Seeing is Be Leave-In Ultra-Hydrating Conditioning Mist
With long and thick hair, I can't go a day without using leave-in conditioner. This is my favorite in the line. HEMPZ mist hydrates, detangles, and controls frizz with their vitamin-rich leave-in spray infused with 170 MG of CBD and eucalyptus and tea tree oils. 8.5-ounce spray bottle.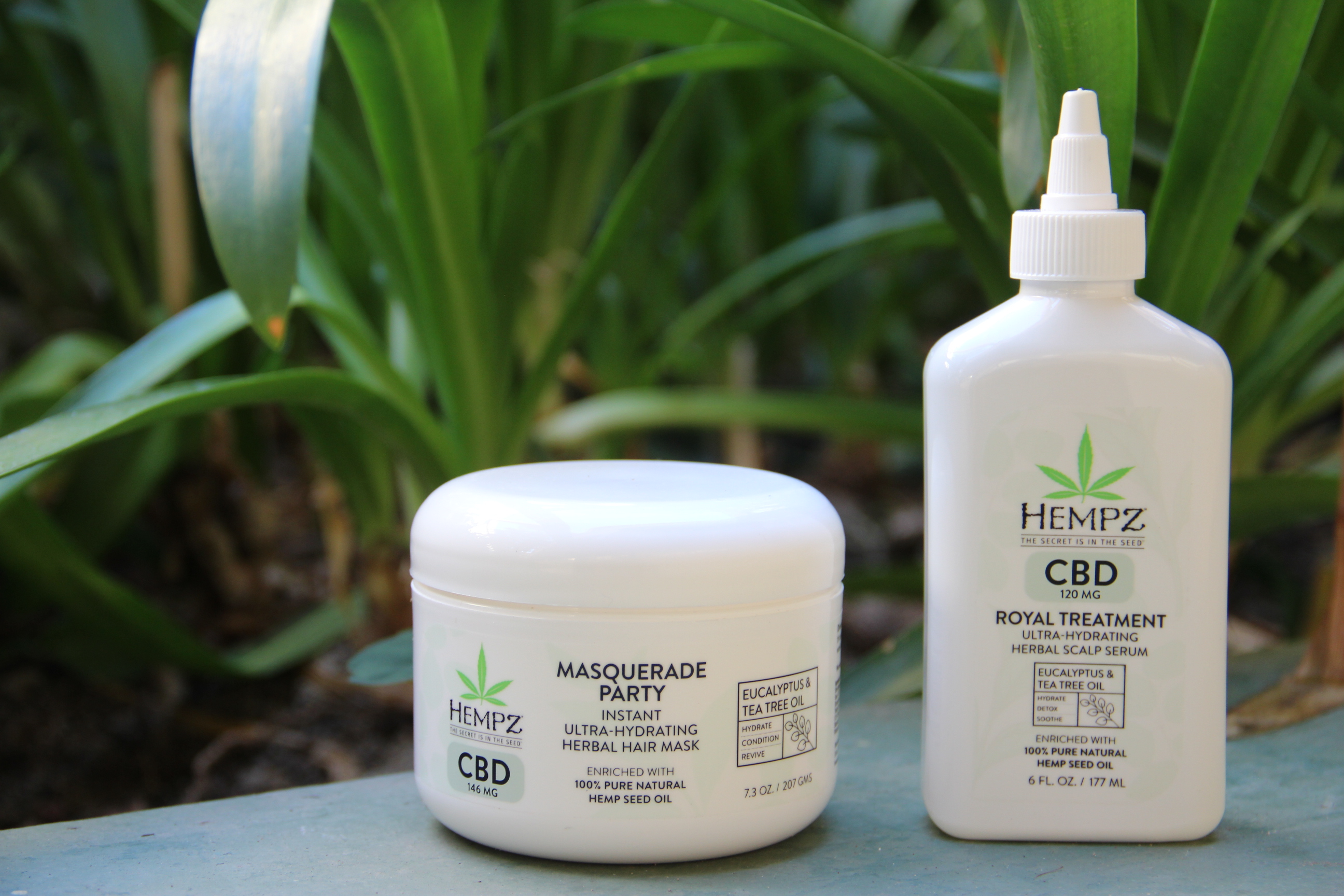 CBD Masquerade Party Instant Ultra-Hydrating Herbal Hair Mask
It's always great to maintain your hair with a mask. Hydrate, condition, and revive hair with their ultra-hydrating mask infused with 146 MG of CBD and eucalyptus and tea tree oils. 7.3-ounce jar.
CBD Royal Treatment Ultra-Hydrating Herbal Scalp Serum
Always treat your scalp with hydrating serum. Detox and calm the scalp with this moisturizing serum infused with 120 MG of CBD and eucalyptus and tea tree oils. 6 ounces.
The holidays are just around the corner (if you can believe it). Gift a loved one or yourself with HEMPZ!