We have all experienced the pain that comes along with breaking in new shoes. Let's face, there is nothing worse! I always carry a pair of comfortable shoes in a separate bag in my car and another pair in the office, just in case. Why suffer when you don't have to? I am not a big sneaker person so finding feminine and casual shoes is important to me; especially for running errands during the weekend.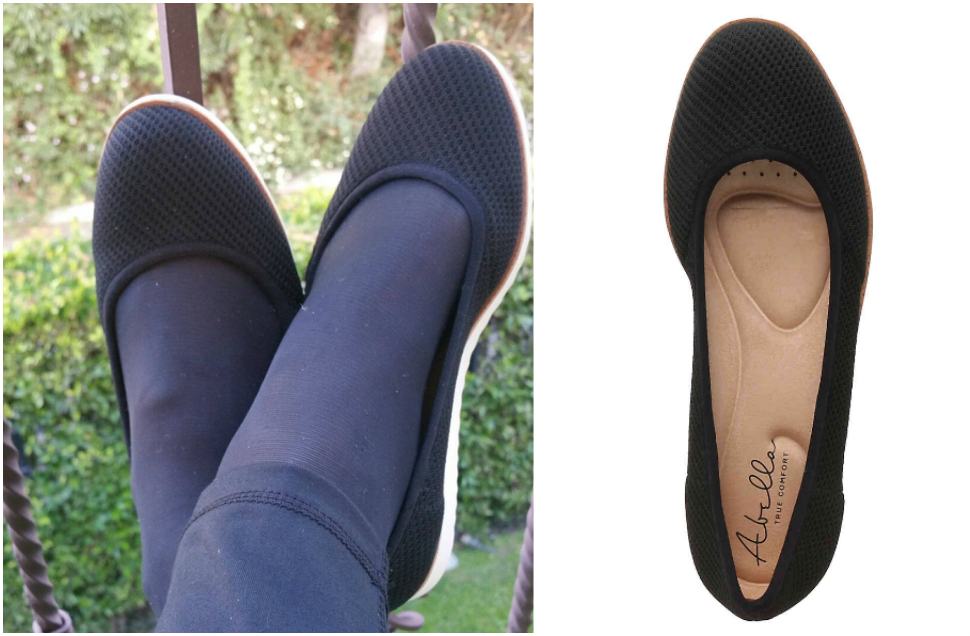 I recently came across the round toe
Zoya Ballet
inspired design from
Abella
and I have to report that they were just what I was looking for!
They're made of knit fabric with moisture-wicking perforations which allow your feet to breathe. They have a 5mm cushioned footbed pads for all-day comfort. The flats slip on and off easily and are stylish enough so you can wear them just about anywhere. They come in 2 colors: Black and Grey. I went for the black.
I was looking for another pair of flats which would provide comfort with the feminine charm that I like. Something I can wear to work or even out to dinner.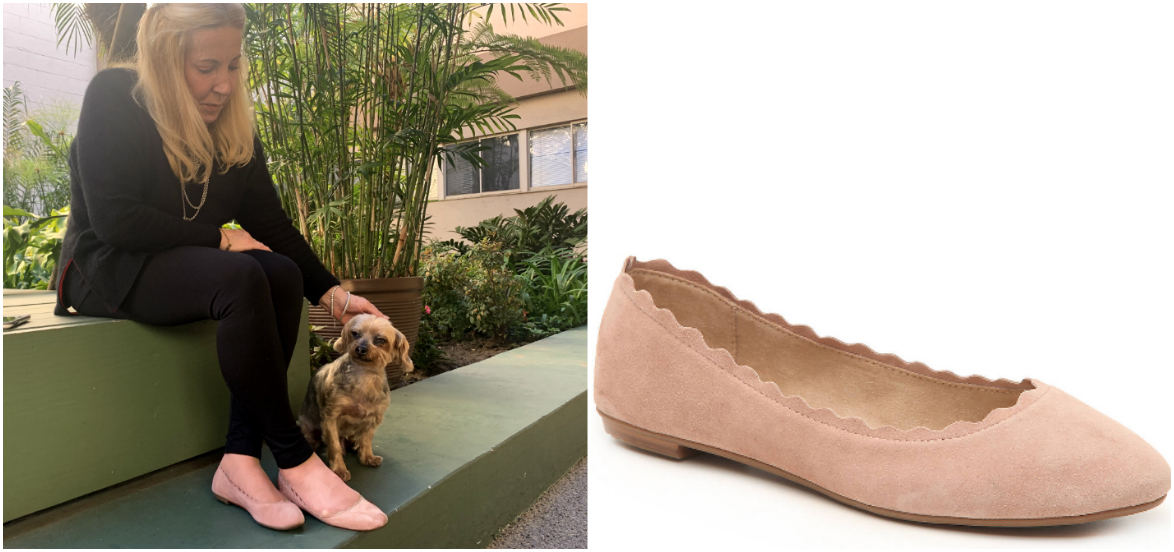 My other choice was the Weslyne Ballet Flat from Kelly & Katie. I loved the scalloped topline. With faux leather lining, cushioned footbed and round toe which is perfect for people with wide feet.
The slip-on silhouette offers endless matching options. Wear them with a skirt, pants or jeans and you will always be stylish.
Both shoes are imported and can be found at DSW.