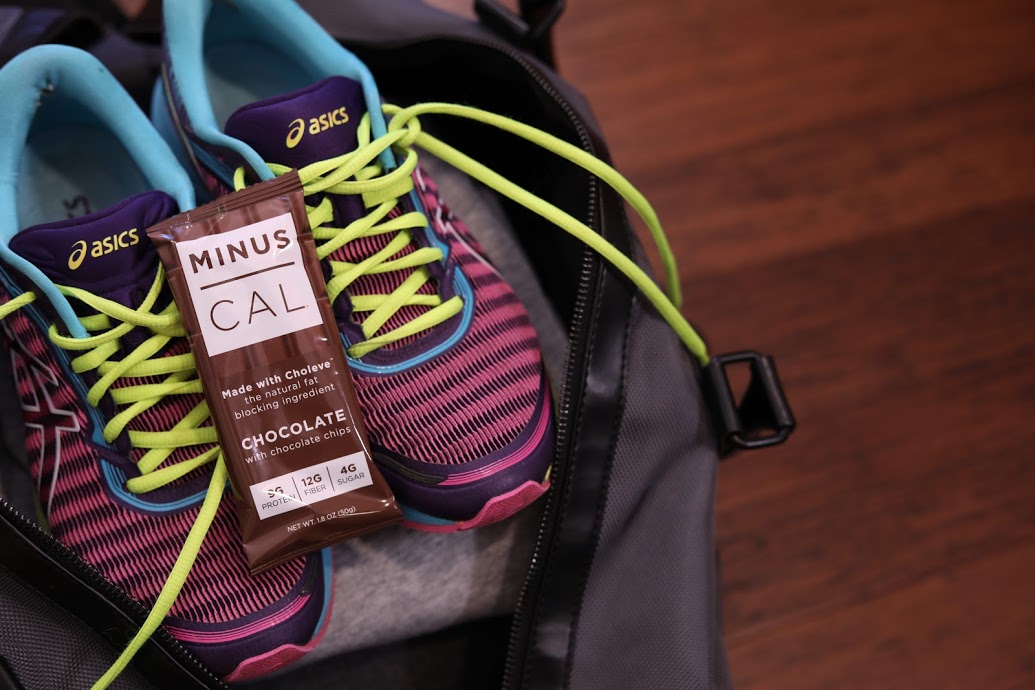 Everytime I cross a finish line, a volunteer hands me a banana and a protein bar. Let's just say that I eat the banana and I have a large collection of protein bars! After sprinting a 5k or tackling a 10k and 20 obstacles, I'm not exactly craving a sugar-heavy bar. Unfortunately many on the market are just as sugar ridden as some Snickers or Kit-Kats.
It's great to grab something on-the-run (literally!) that's healthy and satisfies that sweet tooth. I discovered a bar that is an incredible alternative to the sugar-heavy bars: MinusCal. Available in three flavors: Chocolate, Peanut Butter and Apple Cinnamon… each one is delicious. Personally, the Apple flavor is my favorite.
So, what makes this bar so different from the others?
The MinusCal co-founder is a plant biologist at Vanderbilt who was isolating components of tea to find health benefits. Choleve is a main ingredient for the bar and is essentially a high concentration of a single polyphenol found in tea that both reduces LDL Cholesterol and blocks some of the absorption of fat.
You're hooked on Clif Bars for your hikes? Here's the difference between Clif Bars and MinusCal:
The biggest difference with Clif Bar (other than the obvious Choleve part) is the sugar and fiber. They took their inspiration from Clif bar when they were developing MinusCal bars because Clif Bars have a great texture and, as opposed to many bars out there, actually tastes like real food! Unfortunately, a lot of Clif bars have over 20g of sugar and less than 5g of fiber. Luckily, MinusCal bars have less than 4-6g of sugar and 11-12g of fiber. The bar has enough natural sweetness without an overwhelming amount of sugar.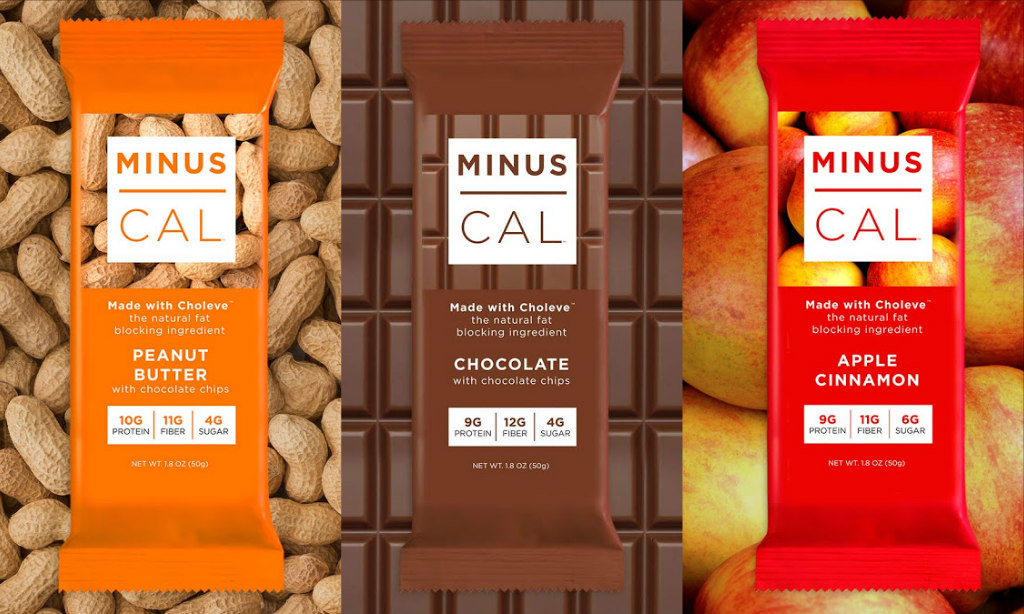 How does it help people on their fitness/healthy eating journey?
For people who struggle with their weight, MinusCal really does two things: provides a healthy and delicious alternative for snacking/meals and produces sustained calorie reduction through the Choleve. Losing weight and keeping it off is a battle of attrition and lots of diets (and exercise plans) out there are very difficult for people to stay committed to and stay regular. One of the founders believes that the Choleve can help produce quicker results as well as curb some of those less responsible times.
https://minuscal.com – More flavors to come in the future!