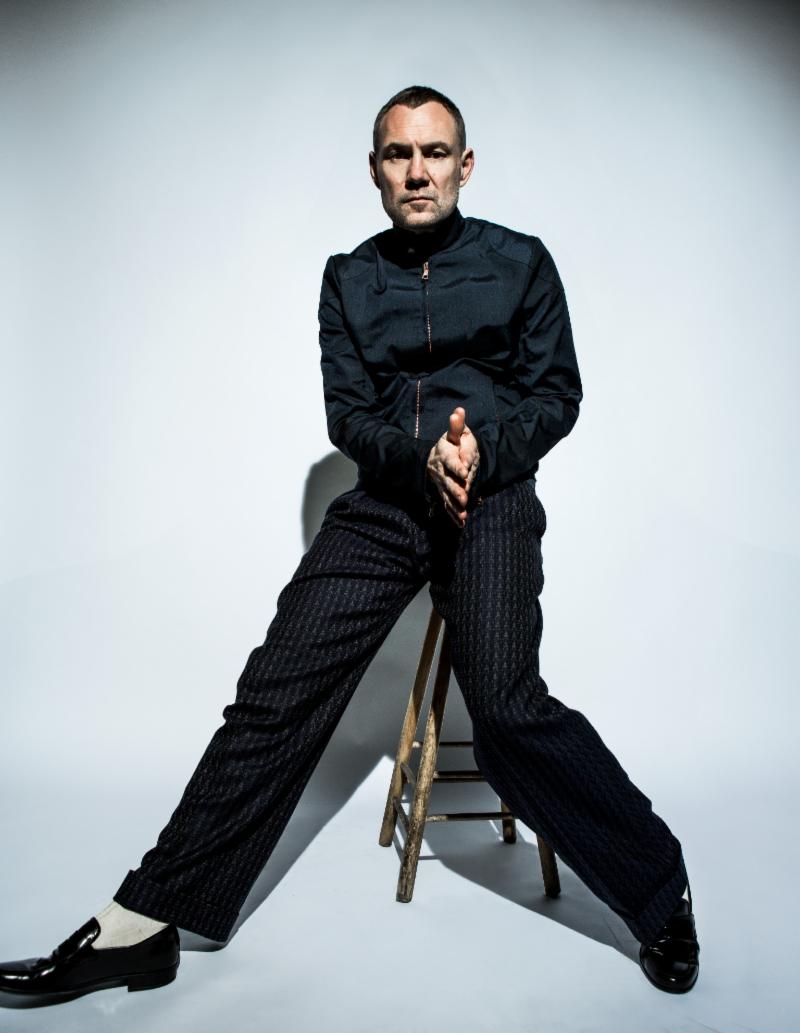 David Gray is set to release acoustic EP, Gold In A Brass Age – Ground Control Acoustic Sessions this summer. The first track off the album, "Mallory" is out today.
Gold In A Brass Age – Ground Control Acoustic Sessions was recorded at David's home studio with producer Ben de Vries, using nothing more than his acoustic guitar and upright piano. The tracks have a freshness and vitality for being recorded in such a direct and uncomplicated way. The songs are stripped back to their bare essentials, bringing the imagery of the lyrics to the forefront.
Gray says, "Many of the songs had never really been performed in that way. So, it's heartening to know, that even on a record where production and sound plays such a major part in the structuring of the music, the songs can still stand up by themselves."
David Gray recently released, Gold In A Brass Age via IHT Records / AWAL Recordings. In addition to the new album, David Gray embarked on a world tour, Gold In A Brass Age Tour, which began in March with 17 sold out UK and Irish shows. In April the tour visited Australia, culminating in a performance at legendary Bluesfest in Byron Bay. Next week the mainland European leg begins in the Netherlands, after which David Gray will bring his tour to North America. Singer-songwriter, Gaby Moreno will be opening for David on the North American leg of the tour which begins in May. Tickets for the US and Canadian dates are available now HERE. Full routing below.
Gold In A Brass Age was produced by Ben de Vries. The album's title is drawn from Raymond Carver's short story Blackbird Pie, and informed by the regenerative cut of Gray's adopted home of London, and a fascination with the natural world. The album's striking artwork – for which Gray approached Peckham-based tattoo artist, Londonboy Tattooer, depicts an Emperor moth with the City of London captured between its wingspan. Londonboy did the striking artwork designs for all 11 tracks on the album.
Gold In A Brass Age is David Gray's eleventh album in a career that spans over 25 years, several Brit and Grammy nominations, and three No.1 UK albums, including the breakout multi-platinum White Ladder. It is also a vital new collection of songs from an artist still reveling in his passion for song-craft, pushing himself into unfamiliar terrain, surprising himself as much as his fans along the way.
2019 UK Gold In A Brass Age Tour Dates
April 30 Utrecht, Netherlands TivoliVrendenburg
May 1 Berlin, Germany RBB Sendesaal
May 2 Antwerp, Belgium De Roma
May 4 Cologne, Germany Carlswerk Victoria
May 6 Copenhagen, Denmark Store Vega
May 7 Oslo, Norway Sentrum Scene
May 8 Stockholm, Sweden Cirkus
2019 US Gold In A Brass Age Tour Dates
May 24 Houston, TX Revention Center
May 25 Austin, TX ACL Live Moody Theatre
May 26 Grand Prairie, TX Verizon Theatre at Grand Prairie
May 28 Atlanta, GA The Roxy Theatre
May 30 Washington, DC The Anthem
May 31 Philadelphia, PA Metropolitan Opera House
June 1 Boston, MA The Wang Theatre
June 4 New York, NY Beacon Theatre
June 5 Red Bank, NJ Count Basie Theatre
June 7 Toronto, ON Sony Centre for the Performing Arts
June 8 Akron, OH Akron Civic Theatre
June 9 Louisville, KY Palace Theatre
June 11 Indianapolis, IN Murat Theatre at Old National
June 13 Chicago, IL Chicago Theatre
June 14 Milwaukee, WI Riverside Theater
June 15 Minneapolis, MN State Theatre
June 17 Denver, CO Ellie Caukins Opera House
June 18 Salt Lake City, UT Delta Hall at Eccles Theater
June 20 Portland, OR Keller Auditorium
June 21 Vancouver, BC The Centre in Vancouver for the Performing Arts
June 22 Seattle, WA Marion Oliver McCaw Hall
June 24 Sacramento, CA Crest Theatre
June 25 Oakland, CA Fox Theater
June 26 Monterey, CA Golden State Theatre
June 28 Los Angeles, CA Orpheum Theatre
June 29 Mesa, AZ Ikeda Theater at Mesa Performing Arts Center
June 30 San Diego, CA Copley Symphony Hall