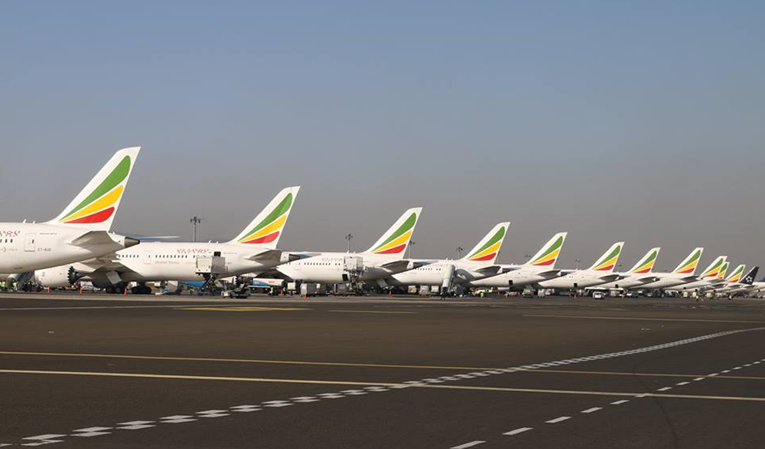 Ethiopian Airlines reported that flight ET 302 in schedule service from Addis Ababa to Nairobi was involved in an accident just after take-off on March 10th around Bishoftu (Debre Zeit). All 149 passengers and 8 crew onboard the flight were killed.
The aircraft B-737-800MAX with registration number ET- AVJ took off at 08:38 am local time from Addis Ababa, Bole International Airport and lost contact at 08:44am.
As of the 11th, the Digital Flight Data Recorder(DFDR) and Cockpit Voice Recorder(CVR) of ET302 were recovered.
The airline released a statement saying:
We would like to express our profound sympathy and condolences to the families and loved ones of passengers and crew who lost their lives in the fatal accident involved on ET 302 /March 10 on a scheduled flight from Addis Ababa to Nairobi.
Please find below phone numbers for passenger information center.
Airport emergency hotline
011 5 17 87 33
0115 17 47 35
For all information necessary
011 5 17 89 45
011 5 17 89 87
011 5 17 82 31
011 5 17 85 58
Ethiopian Airlines will release further information as soon as it is available. Updated information will also be on Ethiopian Airlines website at www.ethiopianairlines.com