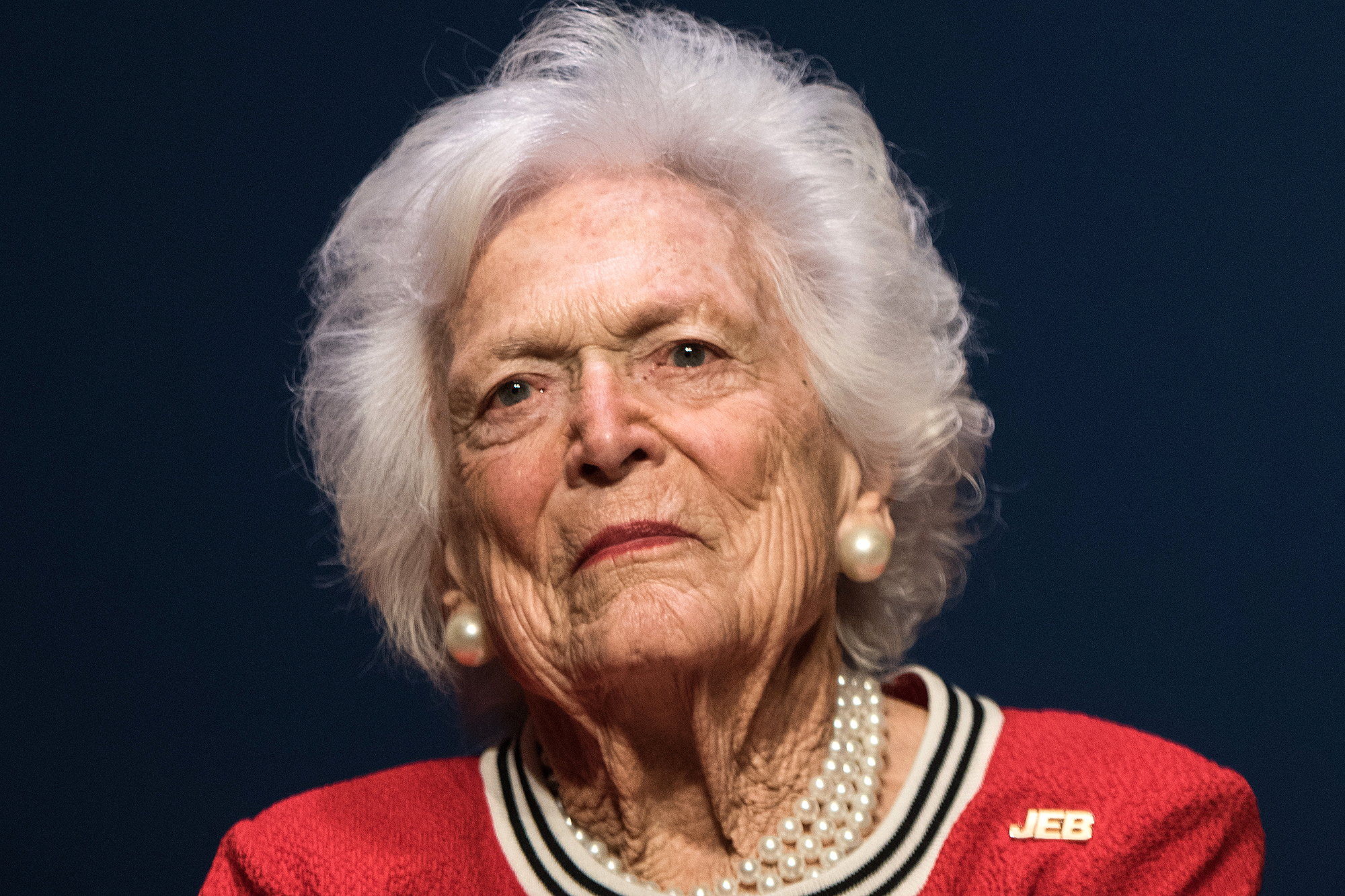 Former first lady Barbara Bush died Tuesday at her home in Houston, Texas. She was 92. Bush passed away shortly after deciding to forgo further medical treatments for her failing health, a family spokesman said. Having been hospitalized numerous times while battling congestive heart failure and chronic obstructive pulmonary disease, she decided Sunday that she wanted to be "surrounded by a family she adores," according to a statement released by the office of former President George H.W. Bush.
"It will not surprise those who know her that Barbara Bush has been a rock in the face of her failing health, worrying not for herself — thanks to her abiding faith — but for others," the statement continued. "She is surrounded by a family she adores and appreciates the many kind messages and especially the prayers she is receiving."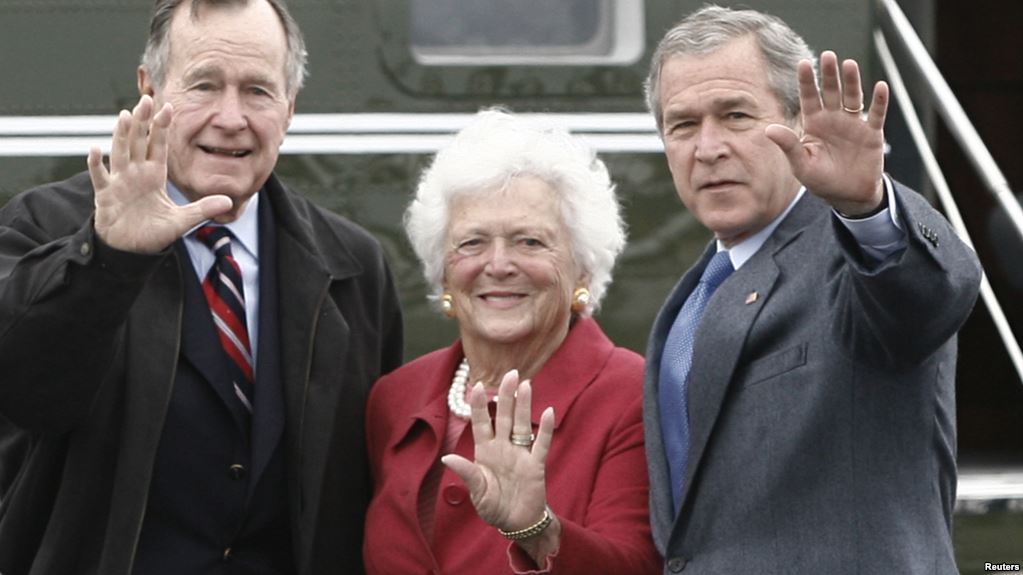 In January 2017, Mrs. Bush and her husband were hospitalized at the same time. She was being treated for bronchitis and the nation's 41st president was being treated for pneumonia. Barbara Bush served as the country's first lady from 1989 to 1993. She is the mother of George W. Bush, the 43rd president of the United States. Mrs. Bush is one of only two first ladies in the history of the country who is also the mother of a president. Abigail Adams, the wife of John Adams, a founding father of the nation and its second president, was the mother of John Quincy Adams, the sixth U.S. president.
Mrs. Bush is also the mother of Jeb Bush, the former governor of Florida who ran for president of the United States in 2016. During her tenure as the nation's first lady, Mrs. Bush, the mother of six children, was a champion for global literacy and continued the work after she and her husband left the White House.
In 1989, she formed the Barbara Bush Foundation for Family Literacy, which encourages parents to read to their children. "Literacy fits in with so many other things," she once told The Chicago Tribune. "If more people could read, fewer people would have AIDS. There would be less homelessness. I'm absolutely convinced of that."